Frequent freezes due to heavy memory consumption reported on Macs with M1 chips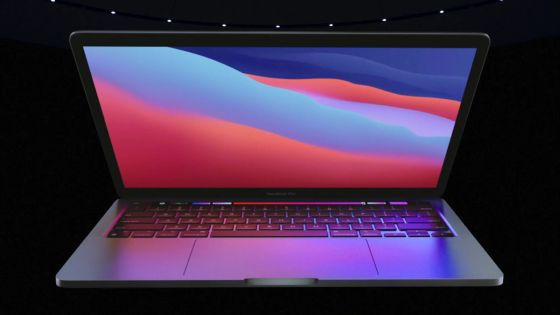 The Mac series equipped with Apple SoCs such as 'M1', 'M1 Pro' and 'M1 Max' has been well received by many people due to its high computing power and power efficiency. However, it has been reported that Macs equipped with such an M1 chip often freeze due to lack of memory.

Memory leaks are crippling my M1 MacBook Pro–and I'm not alone | Macworld

https://www.macworld.com/article/549755/m1-macbook-app-memory-leaks-macos.html
Michael Simon
, editor-in-chief of
Macworld,
a news site specializing in Apple-related information, said he has been using the
13-inch MacBook Pro
with M1 chip announced in November 2020 for 10 months. 'It has a long battery life and fast computing speed, but it freezes and crashes more often than any Mac I own and requires a reboot,' Simon said of the 13-inch MacBook Pro with the M1 chip. It states. In addition, with frequent out-of-memory warnings when using the MacBook Pro in question, Simon speculates that the cause of the freezes and crashes is heavy memory consumption.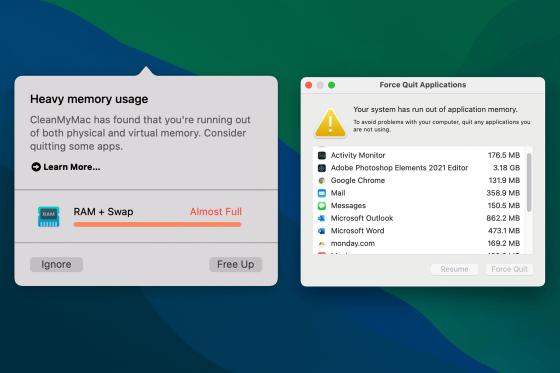 Simon isn't the only one reporting heavy memory consumption in the Mac series. For example, the official Twitter account of Gregs Gadgets , a YouTube channel that mainly handles Apple products, tweeted that 'Mac Control Center is consuming 26GB of 64GB of memory.'

So glad I got 64GB of memory on my new Mac so I can use 26GB of it for control center ... Wait ... what. Pic.twitter.com/inCOPaii1o

— Gregory McFadden (@GregoryMcFadden) October 28, 2021


Mr. Simon said he was familiar with the ' activity monitor screenshot showing that some apps are consuming a lot of memory' attached to the above tweet. If you look at the screenshots of the Mac activity monitor that Simon is actually using, you can see that the Safari tabs are consuming as much as 17.44GB of memory.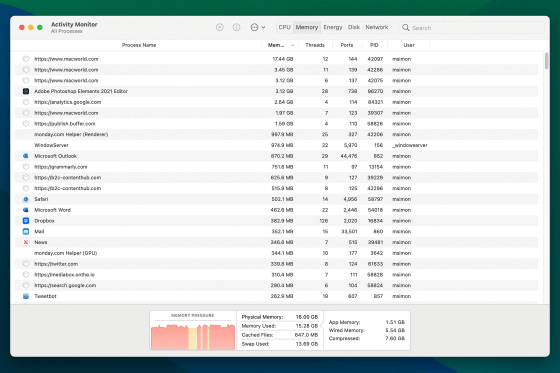 As mentioned above, Simon's 13-inch MacBook Pro with an M1 chip isn't working well to free up memory for applications, and you'll have to manually close Safari tabs to make room for available memory. Users of macOS Monterey released in October 2021 have reported bricks and memory leaks, but Simon says he hasn't upgraded his OS and continues to use macOS Big Sur. That thing. So Simon argues that the memory-intensive problem on the MacBook Pro in question may be due to the M1 chip rather than the OS.

In M1, M1 Pro, and M1 Max, the memory is contained in the same chip as the CPU and GPU, which speeds up memory access and improves the efficiency of memory usage. Simon points out that there may be something wrong with this memory processing part, and recommends the following remedies for users suffering from similar problems.

-Always start the activity monitor and deal with any sudden increase in memory consumption.
・ Use a third-party memory release app
Keep your OS up to date, hoping that Apple will release a fix

In addition, Mr. Simon is asking Apple to comment on the memory consumption problem, but at the time of writing the article, no response was received.