The existence of the new 'M1X MacBook Pro' is discovered from the video of WWDC 2021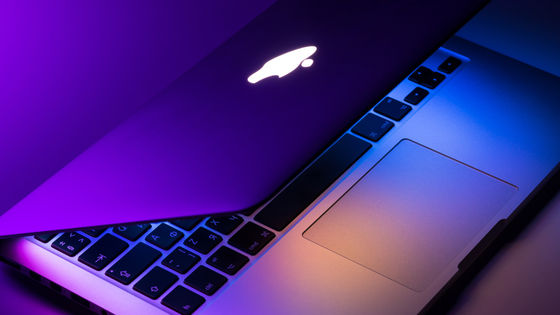 Despite being rumored to be coming soon, the existence of a new MacBook Pro that wasn't officially announced at
WWDC 2021 was finally discovered by a tag attached to a video released by Apple.
Also, from the discovered tag name 'm1x MacBook', it became clear that there is an 'M1X' chip that strengthens 'M1'.
M1X MacBook Pro referenced in metadata for Apple's WWDC YouTube video --9to5Mac
https://9to5mac.com/2021/06/09/m1x-macbook-pro-referenced-in-metadata-for-apples-wwdc-youtube-video/
Apple may have accidentally confirmed the existence of an M1X MacBook Pro --The Verge
https://www.theverge.com/circuitbreaker/2021/6/9/22526584/apple-m1x-macbook-pro-wwdc-2021-youtube-tags
Twitter user Max Balzer
discovered the existence of the M1X MacBook Pro. Balzer found that Apple's YouTube
video of the WWDC 2021 live keynote
was tagged as 'm1x MacBook Pro' and 'm1x.'
OK OK OK

Everyone stay calm ... but I just spotted these tags on Apple's YouTube livestream of the June 7 keynote !!!

APPLE CONFIRMED THE M1X !!! @jon_prosser you were right after all !!!

This isn't fake, you can get the @TubeBuddy extension for YT and it shows them! Pic.twitter.com/C54sBydj7u

— Max Balzer (@maxbalzer_) June 9, 2021


You can actually check this tag by accessing the YouTube page where the WWDC 2021 keynote is delivered and using the 'View Page Source' function of your browser.




Regarding the tagging of 'm1X MacBook Pro', Apple information-specialized news site 9to5Mac said, 'Apple may have planned to announce a new MacBook Pro in WWDC. This tag is Someone at Apple might have misunderstood that the M1X MacBook Pro will be announced at WWDC because it's attached when uploading videos to YouTube. '

According to 9to5Mac, the next 14-inch and 16-inch MacBook Pro will be as high as the next-generation
Apple Silicon
with eight high-performance cores and two power-efficient cores, as well as the latest generation iPad Pro. It is equipped with a contrast mini LED display, and it is expected that HDMI and SD card readers will also be revived.


The Verge, an IT news site, said that the successor to the M1 chip was now the M1X instead of the M2. It confirms the rumor that it may sell the 'X version' that was made, but as some people have pointed out, there is also a line that someone on the social media team made it as an SEO measure. ' I commented.

Bloomberg, a foreign media outlet, reports that the next-generation 14-inch and 16-inch MacBook Pros with the new Apple Silicon will be available as early as the summer of 2021.