Canon faces a class action lawsuit and complains that it is a fraud that the scanning function cannot be used when the printer runs out of ink.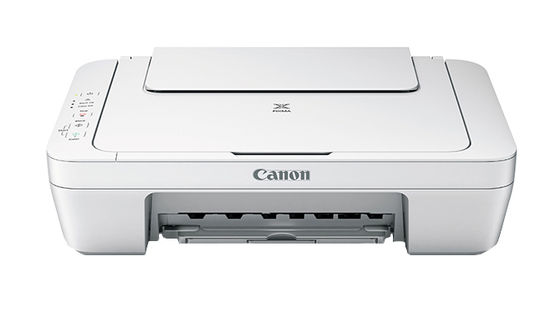 It turns out that Canon USA, an American corporation of Canon, was sued by the owner of a Canon printer on October 12, 2021. The plaintiff complains, 'It is unreasonable that if a Canon multifunction printer runs out of ink, the scanner function and fax will not be available.'

New York man sues Canon for $ 5M, claims printers don't scan when ink is low

https://www.fox6now.com/news/new-york-man-sues-canon-for-5m-claims-printers-dont-scan-when-ink-is-low
Canon sued for disabling scanner when printers run out of ink
https://www.bleepingcomputer.com/news/legal/canon-sued-for-disabling-scanner-when-printers-run-out-of-ink/
This time, Canon USA was sued by David Leacraft, who lives in Queens County, New York. According to a complaint obtained by American news media FOX6 News, Mr.
Leacraft purchased a Canon printer 'Pixma MG2522 All-in-One Color Printer
' at his local Wal-Mart in March 2021.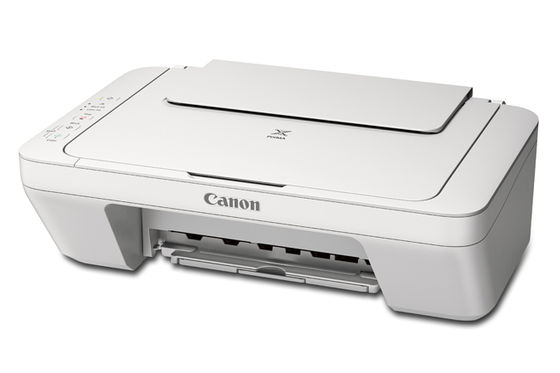 Mr. Leacraft purchased 'Pixma MG2522' for the purpose of scanner function, but after purchase it turned out that it can not be used as a scanner when the ink cartridge is low or empty. 'The plaintiff wouldn't have bought this device if he knew he had to refill it to scan the document, and he wouldn't have paid a lot of money for it,' the court document said. It is listed.

Leacraft consulted on this on Canon's web forum, but Canon said 'there is no workaround.' Although not written by himself, the Canon forum has almost exactly the same
writing
as the exchange between Leacraft and Canon. Since this complaint covers the '
PIXMA MG6320
', it is clear that the scanner cannot be used without ink is not a problem specific to the 'Pixma MG2522'.



According to plaintiff's lawyer, Mark Reich, Canon advertised in an advertisement that 'our all-in-one printer can print, copy and scan.' 'Canon is forcing consumers to buy ink cartridges, whether they intend to print documents or not,' Reich said, noting that they don't need ink to scan. Insisted.

With this in mind, Leacraft said, 'It is a false fraudulent use of product labels and advertisements to indicate that Canon can be used as a scanner or fax under normal circumstances to promote all-in-one printers.' As a result, the company was asked for compensation of at least 5 million dollars (about 570 million yen).

The complaint was filed with the court on October 12, but has not yet been accepted by the court. Bleeping Computer, an IT news site that covered this case, contacted Canon USA about the proceedings, but did not get an answer.


in Note, Posted by log1l_ks