Facebook bans buying and selling 'ecosystem protected areas' on the marketplace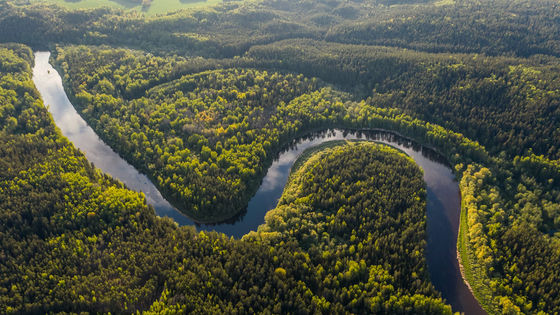 Facebook, which says it is committed to protecting land in protected areas of sustainability and ecosystems, explicitly buys and sells all kinds of land in protected areas to curb land sales in the Amazon rainforest on the Facebook Marketplace. The policy has been revised to prohibit it.

Curbing Amazon Land Listings on Marketplace --About Facebook

https://about.fb.com/news/2021/10/curbing-amazon-land-listings-on-marketplace/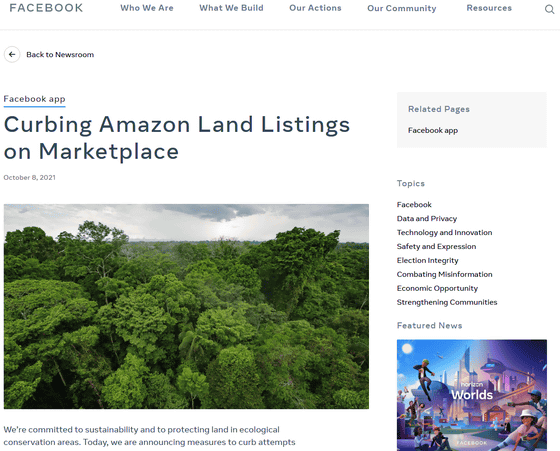 Facebook is trying to stop the sale of Amazon rainforest land on its Marketplace --The Verge
https://www.theverge.com/2021/10/8/22717032/facebook-marketplace-selling-amazon-land-conservation

Ecosystem Protected Areas are set up for habitat and ecosystem protection of precious creatures and are important lands to tackle the global natural crisis, but research shows that the Facebook Marketplace shows the Amazon tropical. It was pointed out that rainforests are being bought and sold.

In response to the status quo, Facebook has revised its policy to add 'any land or property in the ecosystem conservation area' to the banned content.

Also, check the listings on the marketplace against the protected area database of international organizations. They are also beginning to try to identify and block potential policy violations.