A fierce man who remodeled the entire contents of the iMac G4 into a Mac equipped with M1 appears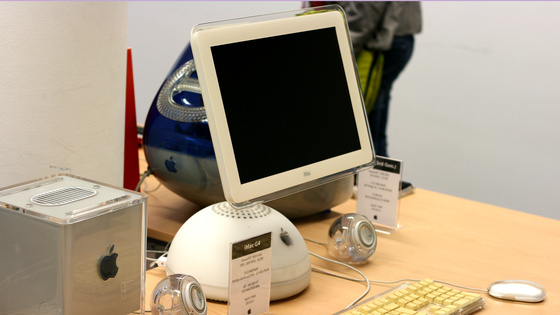 by
Wolfgang Stief
It's been 10 years since Apple co-founder Steve Jobs died in 2021. iOS app developer Colby Sheets has been talking about 10 years after Steve Jobs died, releasing a machine with an M1 chip in
the iMac G4 announced in 2002.
iMac G4 with M1 chip: Success !!! | MacRumors Forums
https://forums.macrumors.com/threads/imac-g4-with-m1-chip-success.2315757/post-30402933
Apple fan turns iMac G4 into an M1 Mac machine [Video] -9to5Mac
https://9to5mac.com/2021/10/07/imac-g4-m1-machine/
Below is a video of the modified iMac G4 released by Mr. Sheets.
In celebration of Steve Job's life and his inspiration to many, I wanted to show a passion project I've been working on that I think Steve would be proud of. Something that wasn't possible 20 years ago but is now.

Hello, iMac G4 with an M1 chip. Pic.twitter.com/q6zUpyFrwu

— Colby Sheets (@ColbySheets) October 5, 2021


Mr. Sheets, who had longed for the iMac G4 since he was a child, was wondering if the contents of the Mac mini, which is a small housing, could be ported to the iMac G4. However, when trying to port the contents of the Mac mini with Intel Core processor to the iMac mini, it seems that the problem of air flow and exhaust heat due to the cooling fan could not be solved due to the structure of the iMac G4.

Meanwhile, Mr. Sheets said that he thought that the appearance of the Mac mini equipped with Apple's original SoC ' M1 ' might have solved the heat problem, and made this modification.

Mr. Sheets is not familiar with hardware, so he did not know how to modify it, so he said that he proceeded by groping. In particular, complicated work is required to use the iMac G4 monitor as it is, and Mr. Sheets said that he referred to the following work video that makes the iMac G4 monitor DVI connectable and makes it an external monitor. increase.

How To Turn a 20 'iMac G4 Into An External Monitor --YouTube


MacOS Big Sur is working properly on the actually modified iMac G4, and 'Apple M1' is displayed in the 'Chip' part. The iMac G4 announced in 2002 had 128MB or 256MB of RAM by default, but of course the modified iMac G4 with all the contents replaced has 8GB of RAM.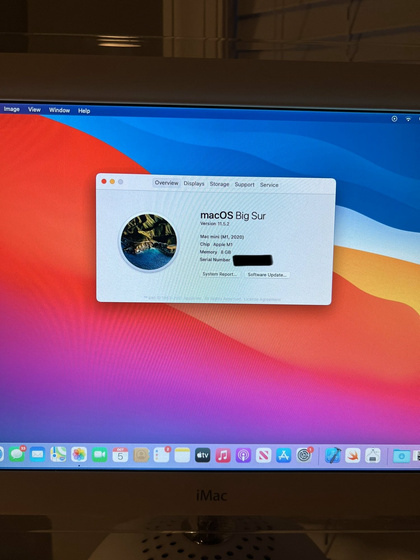 'To commemorate Steve Jobs' life and the inspiration he gave to many, I would like to introduce you to an exciting project that Jobs is proud of. Twenty years before the iMac G4 was launched. What wasn't possible now is now possible. '