Why did Google invest 110 billion yen in Africa?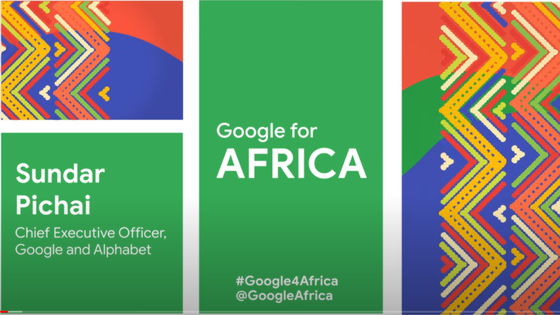 On October 6, 2021, Google announced 'Google for Africa ' to invest 1 billion dollars (about 110 billion yen) in the whole of Africa in 5 years. It seems that the investment will mainly be in improving internet connectivity and in startups working on digital migration and new technologies.

Google For Africa announcement October 2021
https://blog.google/around-the-globe/google-africa/google-for-africa/

Google CEO Sundar Pichai announced the news on Twitter: 'There is momentum across Africa. We are very excited to introduce # Google4Africa, which improves connectivity on the African continent and invests in startups. I am doing it. '

'S So Much There Momentum Happening Across Africa, And We'Re Excited To Showcase It At Our First # Google4Africa Event Where We Announced A New $ 1B Investment In The Continent To Help Improve Connectivity, Invest In Startups, And More. Https: // T .co / 43BEBcDGTF

— Sundar Pichai (@sundarpichai) October 6, 2021


Large companies such as Google and Facebook see Africa as a new Internet connection pioneer, and are working on a submarine cable laying project to connect Africa, Europe and Asia, and in the past withballoons and drones . We were also trying to provide the Internet.

Google and Facebook announce the installation of a new submarine cable 'Apricot' that connects Japan and the world --GIGAZINE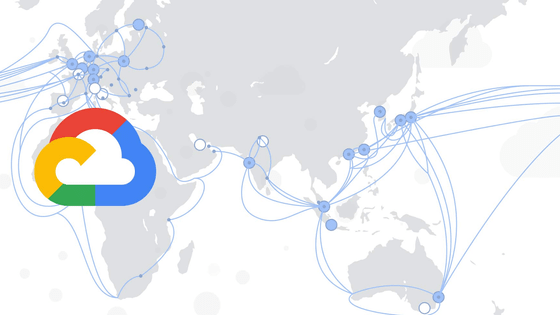 In addition to the above, Google said in a statement dated 6th that it has invested in training to improve digital skills, creating jobs, and opening an artificial intelligence research center on the African continent. And newly announced that it will invest about 110 billion yen in 5 years. The investment will be made mainly in the following four fields.

1. 1. To provide affordable internet access to everyone on the African continent and enable product construction.
2. Business support for digital migration.
3. 3. Investing in companies that drive next-generation technology.
Four. Supporting non-profit organizations working to improve the livelihoods of the entire African Continent.

In a statement, Google said that the new coronavirus infection (COVID-19) is still affecting people's lives on the African Continent and will be a major challenge for the project. He also said that it will be important to provide internet connection to everyone because technology will be an important lifeline in all aspects of health maintenance, learning and work in the pandemic.

'Africans were one of the first people in the world to access the Internet without a computer,' Google said. 'Mobile money existed in Kenya before it spread to the world.' It showed the great possibility of Africa where there are many people.

in Note, Posted by logq_fa