Cloudflare announces Amazon S3 compatible object storage 'R2 Storage' with free data reading and data loss 'once every 100,000 years'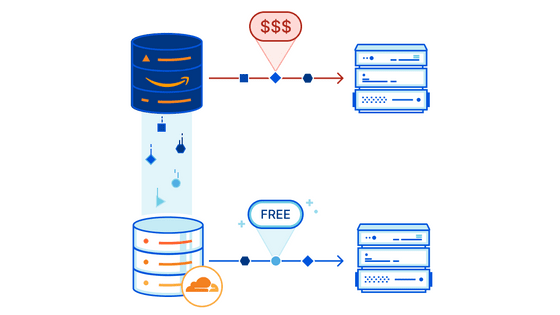 Cloudflare
, which develops a wide range of Internet services such as
content delivery networks (CDN)
, announced on September 28, 2021 a new
object storage
'
Cloudflare R2 Storage
' with no data reading fee. It claims to be compatible with
Amazon S3
and the reliability of Eleven Nine
, and a beta version will be released soon.
Announcing Cloudflare R2 Storage: Rapid and Reliable Object Storage, minus the egress fees
https://blog.cloudflare.com/introducing-r2-object-storage/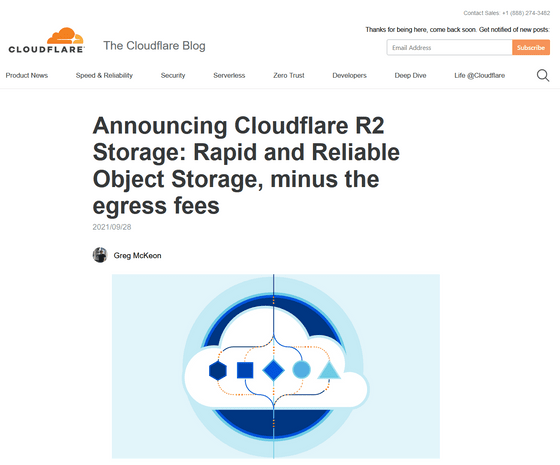 With Cloudflare R2 Storage, the pricing of cloud storage services so far has been significantly revised, and the fee for reading data is set to free. The cost of data storage is $ 0.015 per GB of data per month (about 1.67 yen), the cost of storage operation is free if it is a single digit access per second, and if it exceeds this threshold, the current price is undisclosed but the fee will be charged It will be imposed. Cloudflare explains that these costs are 'much cheaper than other major providers.'

Cloudflare R2 Storage is fully compatible with the Amazon S3 API and is also designed to simplify migration from other Amazon S3 compatible cloud storage services.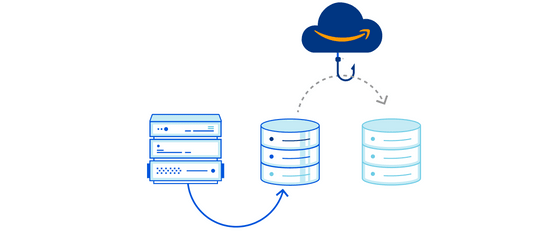 In addition, Cloudflare R2 Storage is designed with an emphasis on data durability and resoring force, and it is said that annual data durability will be 99.999999999%. This means that if you store 1 million objects in Cloudflare R2 Storage, you can experience the same level of data loss as other major providers once every 100,000 years.

Cloudflare recognizes that the cost of reading data is unpredictable for many users, and the pricing is the same despite the large differences in the number of accesses per second for each user. He also understands that something is unfair. Cloudflare describes the service as 'ideal for storing frequently accessed content. We can offer the best performance while offering the lowest price.'

Cloudflare R2 Storage is in development at the time of writing, and Cloudflare is looking for beta participants.