'Afternoon Tea Earl Gray Milk Tea' Tasting Review, I tried to see what the Earl Gray feeling of modest sweetness & authenticity is like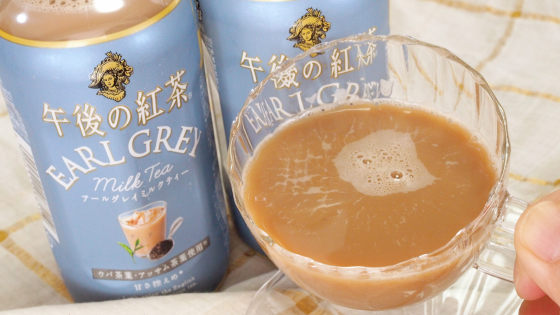 'Kirin Afternoon Tea Earl Gray Milk Tea ' will be released on September 21, 2021 (Tuesday), where you can feel the refreshing scent of
bergamot
, which is a citrus fruit. It is said that it is a full-fledged finish that you can enjoy the gentle sweetness of milk and the scent of Earl Gray tea, so I drank it a little earlier and tried to see what it was like.
The package of 'Afternoon Tea Earl Gray Milk Tea' is a dull blue gray with milk tea and tea leaves in a glass. The content is 400 ml.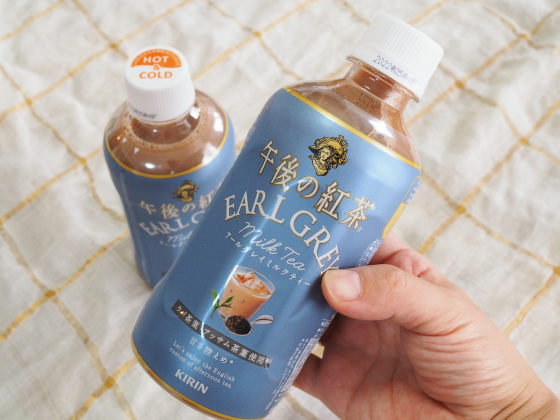 Raw material names include milk (raw milk (domestic)), sugar, black tea, skim milk powder, salt, and spices. Tea leaves are 40%
Uva
and 24%
Assam.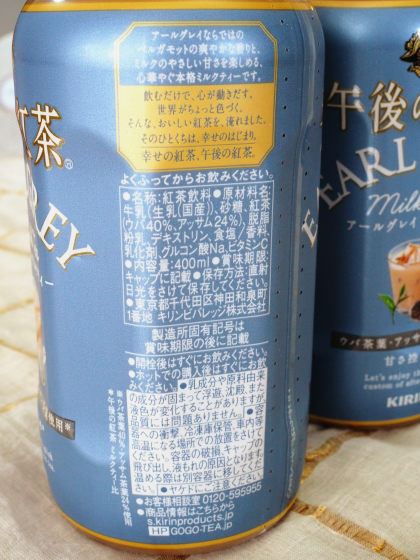 Calories are 32kcal per 100ml, so 400ml per bottle is 128kcal.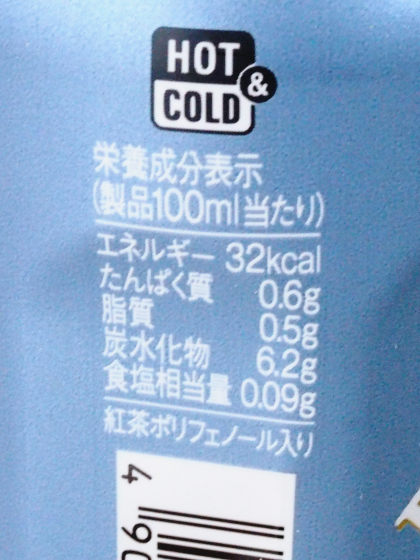 So when I drank it immediately, the first bite felt a strong scent of Uva, and I was like, 'Isn't Assam so strong?' The scent spreads softly. The overall impression is that the scent of Assam is added while being based on 'that scent peculiar to afternoon tea milk tea'. The milk is mellow, but the sweetness is modest, so it's easy to drink, and I felt that it had a 'just right Earl Gray feeling on the premise of drinking it.' Also, the sweetness is modest, so you can feel the bitterness and aroma of the tea leaves.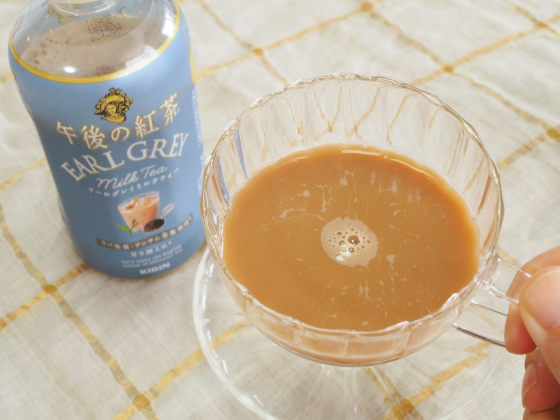 Compare it with the classic ' afternoon tea milk tea' ...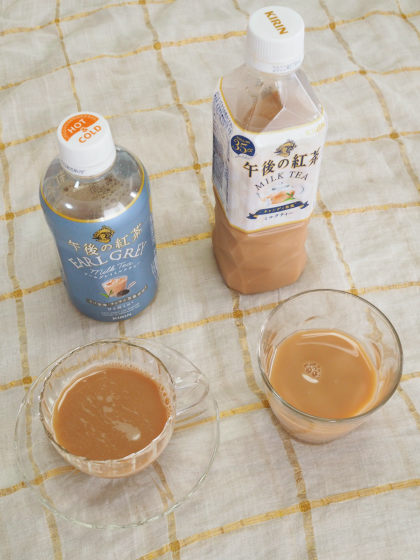 You can clearly feel that the classic milk tea is considerably sweeter. The calories are 38kcal per 100ml of milk tea and 32kcal for Earl Gray milk tea, which is not so different, but Earl Gray milk tea is not sweet and you can feel the aroma and taste of tea leaves firmly, so it is certainly an impression that it is authentic. Received.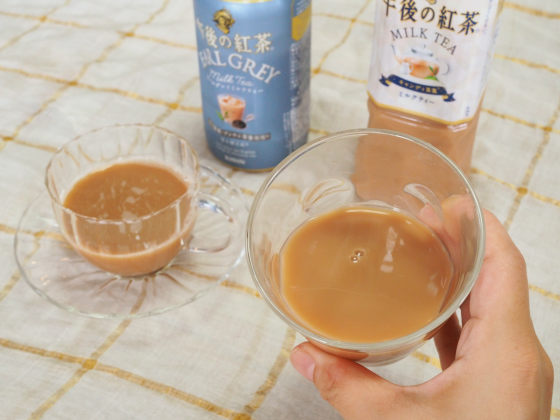 The afternoon tea Earl Gray Milk Tea is 140 yen excluding tax and will be on sale from September 21, 2021 (Tuesday) exclusively for the Seven & i Group nationwide.