FDA approved implants that control devices with brain waves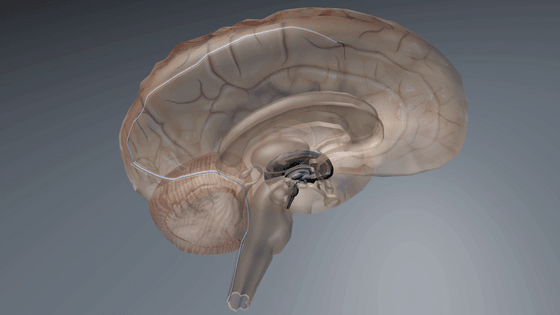 On July 28, 2021, the US Food and Drug Administration (FDA)
announced that
'Stentrode,
an implant that controls devices with brain waves,' was announced by
Synchron, a
start-up company that aims to independence of patients with severe paralysis with brain implants. did.
Press Release July 28 2021 — Synchron
https://synchron.com/press-release-july-28-2021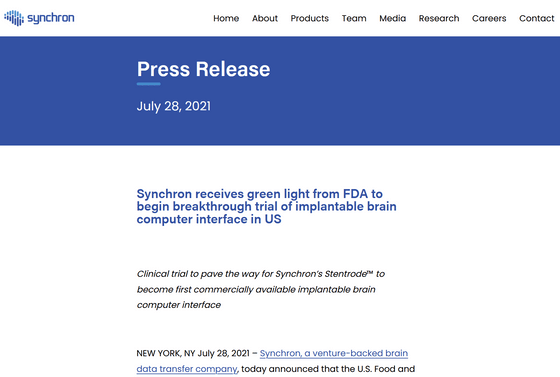 Stentrode is a mesh-like brain implant device that can be inserted through the carotid artery and placed inside a blood vessel with a tube that is harmless to the human body.
It is said that a method of piercing the skull
such as the startup '
Neuralink' led by Elon Musk
may cause inflammation in the brain in the long run, but Stentrode has a minimum physical burden. In addition, the surgery can be completed in 2 hours. You can see how Stentrode is structured by watching the video below.
Stentrode in action --YouTube
'Patients can move their limbs by operating a wirelessly controlled external device immediately after transplanting Stentrode. Stentrode can be used for text messages, email, online transactions, and remote medical care,' said Thomas Oxley, CEO of Synchron. It is designed to enable daily tasks such as access to and enhance patient communication and independence. '
Oxley, a neurologist, has been developing Stentrode since around 2010 and is
conducting clinical trials in
humans in 2020. Mr. Oxley said, 'Synchron's goal is to' transfer all data in the brain ', and by using blood vessels, it will be possible to access all areas of the brain without performing large-scale surgery. Our first goal is to treat motor cortex-focused paralysis, which meets the needs of millions of people around the world and creates a $ 20 billion market opportunity. ' Said.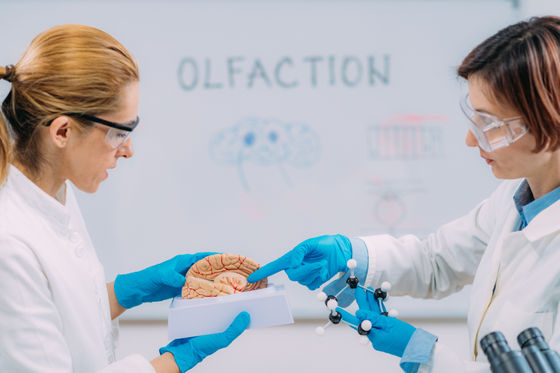 Synchron plans to conduct clinical trials in 6 patients in the United States by the end of 2021. The FDA-approved Stentrode has the potential to hit the market in the near future.