Marketing companies are rushing to spread vaccine lie information to YouTuber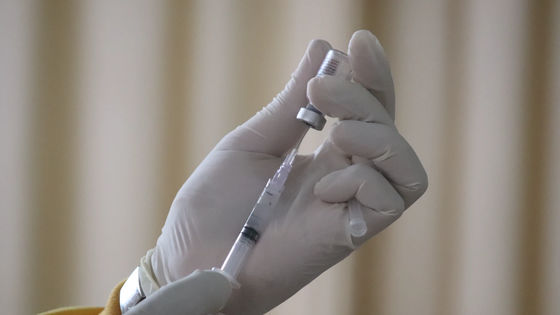 It has been pointed out that there is a marketing company that is doing business to spread false information about the new coronavirus vaccine to popular YouTuber.


I reported on the booming shadow industry of dark PR firms that spread disinformation for hire

A DC lobbying shop boosting right-wing pols in LatAm. A Russian comms firm paying YouTubers to post anti-vaxx conspiracies. I talked to a couple. It got weird. Https://t.co/QFN6iHTvwU

— Max Fisher (@Max_Fisher) July 26, 2021


Anti-Vax Lies Spread on YouTube—Paid for'by Russian PR Company'--Security Boulevard
https://securityboulevard.com/2021/07/anti-vax-lies-spread-on-youtube-paid-for-by-russian-pr-company/

Watch Out For Fake News About COVID-19 Vaccines On YouTube
https://fossbytes.com/covid-19-vaccine-disinformation-on-youtube/

According to media reports, a marketing company called 'Fazze' is active, and the content is 'The mortality rate of people vaccinated with Pfizer is three times that of people vaccinated with AstraZeneca. I want you to do it. ' In reality, no such information has been confirmed.

Mirko Drotschmann, who runs the YouTube channel 'MrWissen2go Geschichte ' with more than 700,000 registrants, and Léo Grasset, who runs 'Dirty Biology ' with 1.2 million registrants, were consulted. Both of them refused to talk,

C'est étrange.
J'ai reçu une proposition de partenariat qui consiste à déglinguer le vaccin Pfizer en vidéo. Budget colossal, client qui veut rester incognito et il faut cacher la sponso.
Ethique / 20. Si vous Voyez des vidéos là dessus vous Saurez que c'est une Ope, du coup. Pic.Twitter.Com/sl3ur9QuSu

— Léo Grasset (@dirtybiology) May 24, 2021


According to journalist Max Fisher, there is a 'shadow industry' that spreads false information to take root in 'conspiracy theory' and create false public opinion to divide the world.

This time, 'Fazze', which tried to disinformation the vaccine, has been pointed out to have a connection with Russia. Russia has not been approved to sell vaccines in the EU, so even if there is less demand for Pfizer vaccines, there is no direct benefit to selling vaccines instead. However, it seems that the purpose can be achieved if a crack can be created between the Western countries. However, the Russian embassy in Britain said, 'We treat the new coronavirus infection as a global threat and are not interested in undermining our global efforts to combat the virus,' the government said. Denies the claim that it is a movement of.

By the way, although Mr. Drotschmann and Mr. Grasset mentioned above declined the request, it may be a bit dangerous to support all the claims that 'because it is a famous YouTuber' because the existence of YouTuber who undertook the work has been confirmed. Maybe.


in Note, Posted by logc_nt