Gmail will soon support BIMI, a 'certification standard that makes it easy to see that a company or brand is genuine,' like Twitter and YouTube.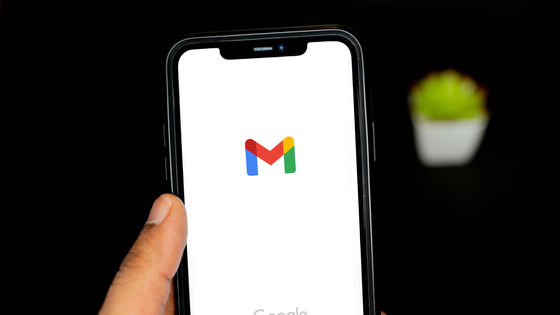 In July 2020, Google announced
several plans to improve the security of its services, one of which will allow Gmail to use branded logos in email clients. The standard '
BIMI
(Brand Indicators for Message Identification)' is supported. BIMI support in Gmail will be officially released soon.
Bringing BIMI to Gmail in Google Workspace | Google Cloud Blog
https://cloud.google.com/blog/products/identity-security/bringing-bimi-to-gmail-in-google-workspace
Authenticated brand logos in Gmail will roll out over the coming weeks --The Verge
https://www.theverge.com/2021/7/12/22573813/google-authenticated-brand-logos-gmail-rolling-out-bimi-dmarc
Google announced BIMI support for Gmail in July 2020.
BIMI is based on DMARC
, which is one of the sender authentication technologies for emails, and in the case of emails sent from an authenticated domain, the company logo can be displayed in the email. By making it possible to see at a glance which company the email came from, the goal is to increase the credibility of the sender of the email, such as the authentication badge on Twitter or YouTube.
Google has already conducted a pilot test of BIMI support in Gmail, and announced on July 13, 2021 that it will 'expand BIMI general support over the next few weeks.' Please note that there is nothing Gmail users have to do to display the authenticated brand logo.
What actually changes is that the account icon is not set for emails from companies, so only the initial letter of the sender is displayed in the icon part ...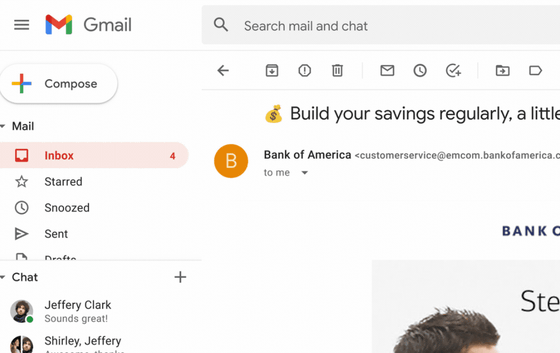 It becomes a corporate logo.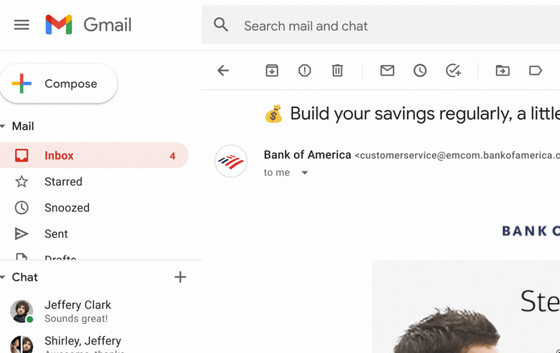 Bank of America, which has been using Gmail's BIMI support since the pilot test, said, 'Bank of America has taken various security measures to support our customers and to provide best-in-class protection. We're constantly evolving our program. As part of this effort, we have BIMI support at Google. Supporting BIMI makes it easy to verify that your email is from us. ' We welcome Gmail's official support for BIMI.

BIMI Chairman Seth Blank said, 'Gmail's BIMI support is not only for email authentication and brand credibility, but also for consumers. If BIMI is supported, the organization will benefit its customers. You will have the opportunity to provide an immersive email experience. BIMI intends to strengthen email sender authentication throughout the email ecosystem. '