I tried 3 kinds of 'Maritozzo' with Jolly-Pasta, which has a rich milky cream and fruit.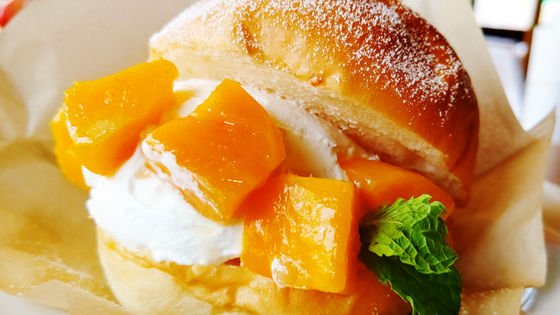 From Thursday, June 24, 2021, 'Maritozzo
', a sweet that originated in Rome, Italy, has been added to the menu of Jolly-Pasta, a pasta specialty store.
'Maritozzo Plain
' with plenty of whipped cream sandwiched between orange-flavored brioche dough,
'Maritozzo Strawberry
' with moderate acidity matching the sweetness of whipped cream,
'Maritozzo Mango
' with the refreshing sweetness of tropical fruits that goes well with cream Is appearing for a limited time, so I bought all three and tried them.
June 24th (Thursday) Rome-born Dolce 'Maritozzo' has started! | News | Jolly Pasta-Pasta Specialty Store
https://www.jolly-pasta.co.jp/info/menu/20210617_138
???? Maritozzo ????
???? START today ????

Arranged Italian-born Maritozzo in the style of #Jolly-Pasta ????
It is a popular dessert that is also eaten for breakfast in Italy!

It's perfect for tea time with tea or coffee ????‼

For more information ???? https://t.co/zov9diOgiu pic.twitter.com/0wsTOQf808

— Jolly Pasta [Official] (@jollypasta_jp) June 24, 2021


I will order 3 kinds of Maritozzo at once.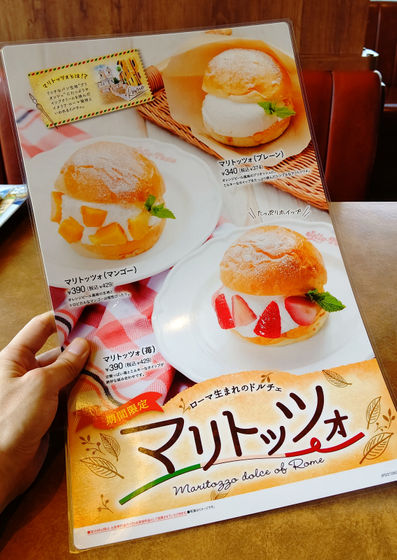 Maritozzo was delivered in about 5 minutes. From the right are 'Plain', 'Strawberry' and 'Mango'.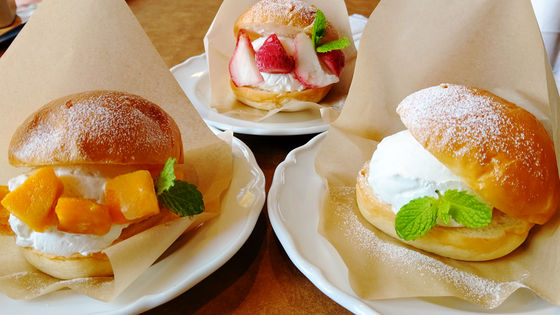 First, let's eat from 'plain'. Plenty of whipped cream is sandwiched between the notched brioche dough and mint is added.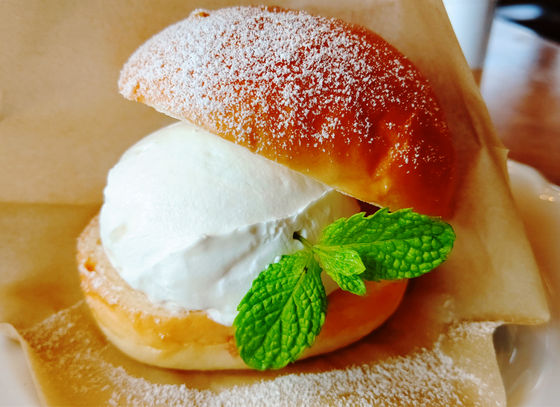 Compared to the iPhone 12 mini, it looks like this.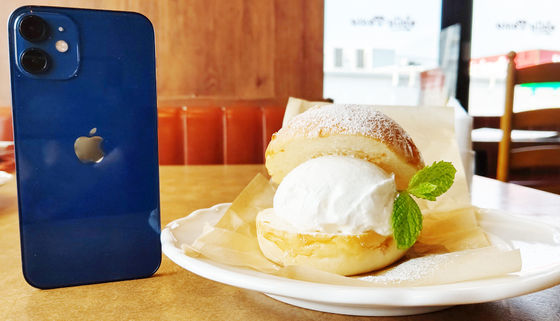 You can attach a knife and fork, but when I tried to cut it with a knife, it seemed to be crushed, so I will eat it by hand. From the soft, light and soft brioche dough, you can feel the citrus scent like orange peel and a slight sweetness. Also, the cream is whipped hard, and when it melts on the tongue, it has a rich, milky flavor and sweetness that spreads out. Therefore, despite the simple composition of orange-flavored bread and cream, it was a sweet that you can fully enjoy the contrast between the fluffy texture and the rich milky texture.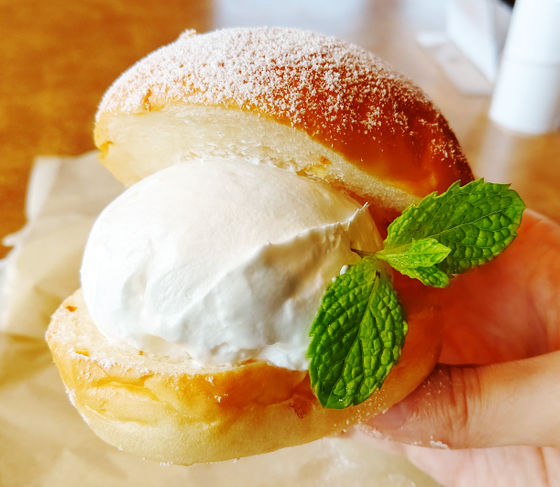 Next, I will eat 'strawberry' topped with frozen strawberries in Maritozzo.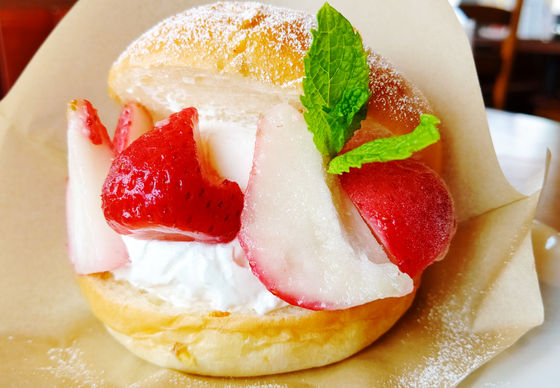 It was a little difficult to eat by hand, so this time I removed the dough above ...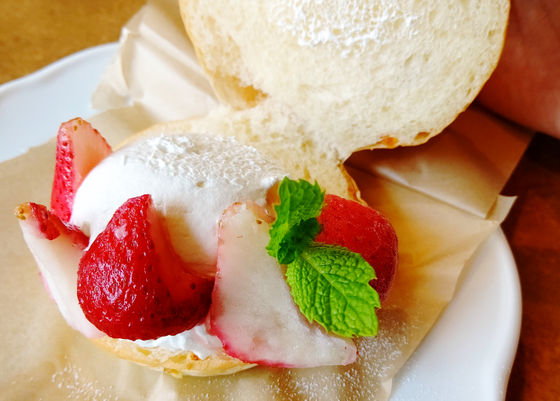 Serve cream and strawberries there and eat. When you eat a bite, the sweet and sour taste of strawberries and the milky feeling of cream spread in your mouth. Before eating, I thought, 'Because it's a combination of strawberries and cream, it probably tastes like shortcake.' However, unlike shortcake with cream on sponge cake, Maritozzo is packed with cream lumps. Because it is made, it is possible to enjoy the golden combination of 'cream & strawberry' more purely. In a good way, I was satisfied with the betrayal of my first expectations.



Finally, I ate 'Mango'.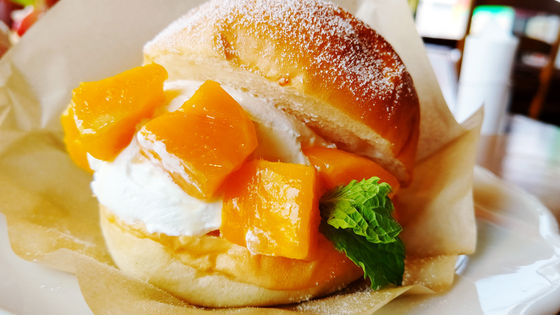 When you eat mango pulp, the rich and rich mango flavor spreads in your mouth, and it goes well with milky cream. The tropical flavor of mango and the direction of the orange scent contained in the brioche dough are close to each other, so I felt that it was the most unified taste of the three types.



Jolly-Pasta Maritozzo can be ordered at stores nationwide from June 24, 2021. 'Plain' is 374 yen including tax, and 'Strawberry' and 'Mango' are both 429 yen including tax. In addition, takeout is not supported.