Windows 11 UI, startup sound, wallpaper, etc. revealed from leak information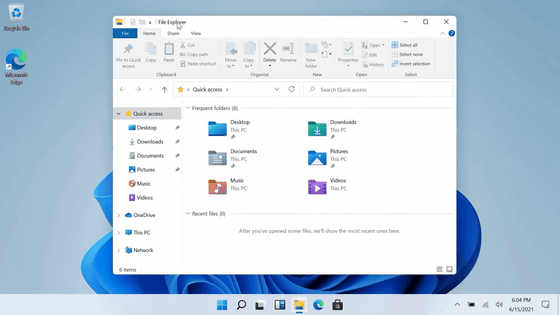 Information on 'Next Generation Windows' or ' Windows 11
', which is scheduled to be announced at the event held on June 24, 2021, has been leaked.
Initially, only screenshots were posted to Baidu, but later the OS itself was leaked and it was confirmed that the screenshots that were suspected of being authentic were genuine.
Alleged Windows 11 screenshots leak and it looks a lot like Windows 10X
https://www.xda-developers.com/windows-11-screenshots-leak/
Windows 11 leak reveals new UI, Start menu, and more --The Verge
https://www.theverge.com/2021/6/15/22535123/microsoft-windows-11-leak-screenshots-start-menu
The first leaked screenshot was published on the following page in Baidu:
Legendary Windows 11, Baidu Tieba [windows11 吧] _ Baidu Tieba
https://tieba.baidu.com/p/7405731991
The screenshot looks like this. As previously reported,
a UI renewal project named 'Sun Valley' is underway within Microsoft.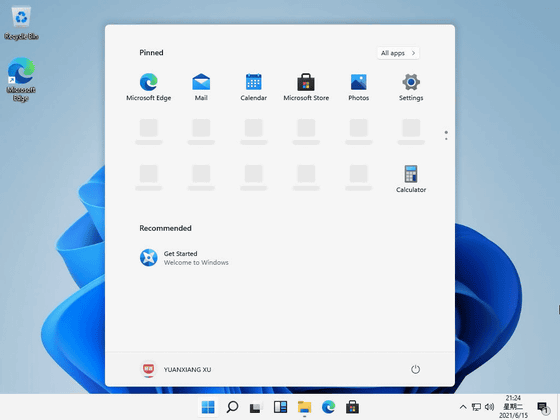 Edition notation is 'Windows 11 Pro'. However, no one was convinced whether this was a real thing or not from the screenshots alone.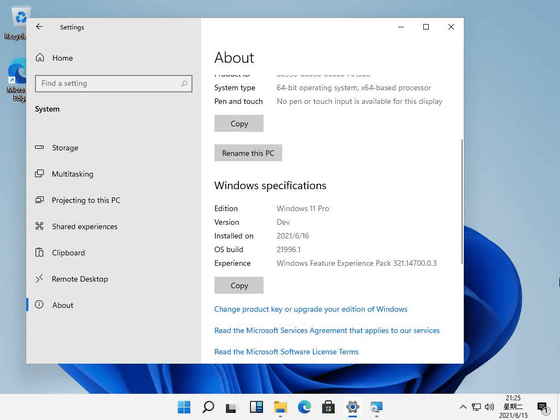 However, the leak of the OS itself revealed some users installing on virtual machines, confirming that this screenshot was real, and revealing other information as well.

For example, the startup sound of Windows 11 looks like this.

this is the new Windows 11 startup sound

pic.twitter.com/UQZNFBtAxa — Tom Warren (@tomwarren) June 15, 2021


An example of wallpaper looks like this.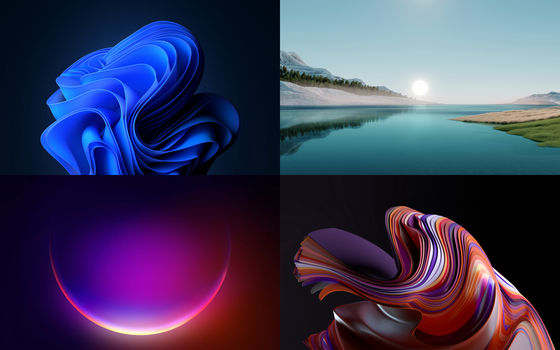 The news site Windows Central has released a video that touches Windows 11 Build 2 1996 actually installed on the PC.

Windows 11 Build 21996 --New Start, Taskbar, Widgets, Tablet Improvements, Sounds + MORE --YouTube