The number of downloads of smartphone games increased by 30% from before Corona, and the billing amount increased by 40%.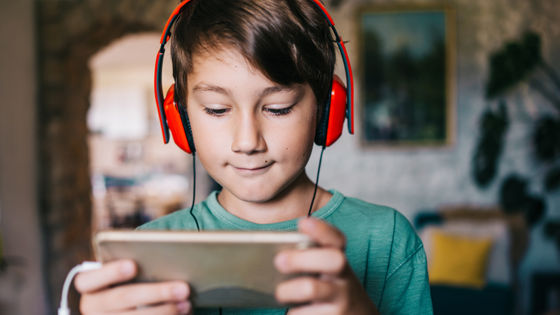 App Annie, a mobile market analytics platform, has released a report on 2021 gaming market trends in collaboration with IT-related market research firm IDC. The report shows that the mobile gaming market is growing significantly ahead of other gaming markets such as PCs and consoles.

2021 Gaming Spotlight: The Trends You Need to Know Across Mobile, Console, Handheld and PC / Mac Gaming

https://www.appannie.com/en/insights/mobile-gaming/2021-gaming-spotlight/
App Annie / IDC: Mobile gaming downloads rose 30% in Q1 2021 and spending was up 40% | VentureBeat
https://venturebeat.com/2021/06/15/app-annie-idc-mobile-gaming-downloads-rose-30-in-q1-2021-and-spending-was-up-40/
Below is a graph summarizing changes in consumer spending worldwide by game market. Consumer spending on the mobile game market, shown by the red line, will reach $ 120 billion in 2021 and $ 41 billion in the PC game market (about 4.51 trillion yen / black). It overwhelmed other game markets such as 32 billion dollars (about 4.29 trillion yen / gray) for stationary game consoles and 4 billion dollars (about 440 billion yen / blue) for handheld game consoles.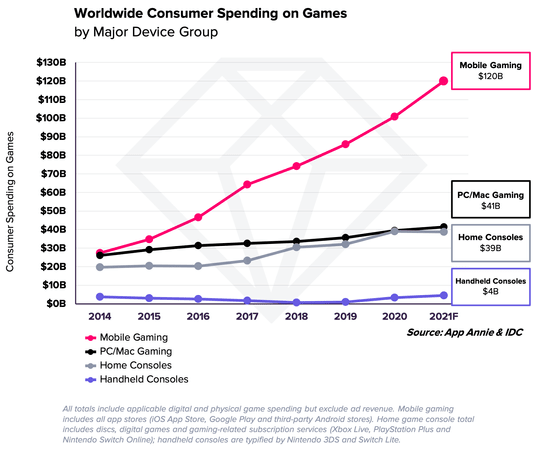 According to App Annie, consumer spending on the entire game market in 2021 is expected to total $ 204 billion. As mentioned earlier, 'the mobile game market is driving the global game market,' App Annie points out, as the mobile game market alone has reached $ 120 billion, more than half of the total.

In addition,
ROBLOX
and
original God
, etc., beyond the boundaries of the platform competition and cooperative play that can be
cross-play
from having a function game has gained popularity, App Annie is playing in the 'cross-platform is simply a novelty Not only was it shown to be an integral part of sustainable growth. '
The mobile game market has continued to grow steadily since the pandemic of the new coronavirus infection that occurred in 2020. Below is a quarterly graph of weekly downloads (top) and consumer spending (bottom) since the first quarter of 2019. Downloads in the first quarter of 2021 increased by 30% and consumer spending increased by 40% compared to the fourth quarter of 2019.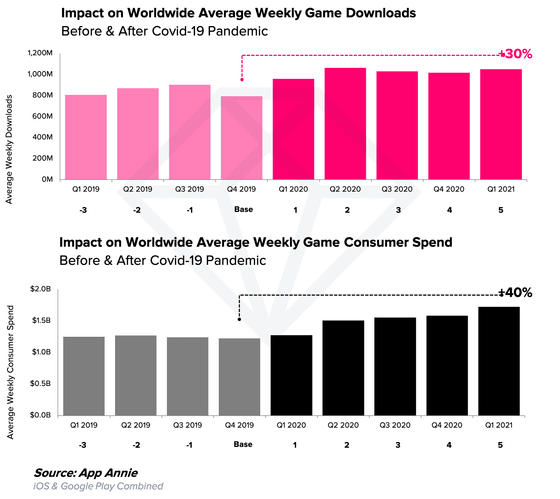 According to IT news site VentureBeat, the blockade of the city will be lifted in 2021, and entertainment other than games such as sports will be lifted one after another, so the game industry will say, 'The growth of the mobile game market will stop. Some people have a bearish view, 'Let's do it.' Meanwhile, App Annie remains bullish, saying, 'Mobile game market revenue will increase by 20% throughout 2021.'

App Annie CEO Theodore Kranz told VentureBeat, 'If we move into the'post-corona'era and people can go out, the game market may slow down a bit, but so far. However, there is no data to show that sign. Rather, the gaming market seems to be becoming more directly competitive with other entertainment, as evidenced by Netflix 's attempt to enter the gaming market. ' I commented.