Apple demands that '30% of sales' be paid to an emerging subscription-type SNS that takes only 10% of sales as a commission, and the SNS side strongly opposes 'Kutabare Apple'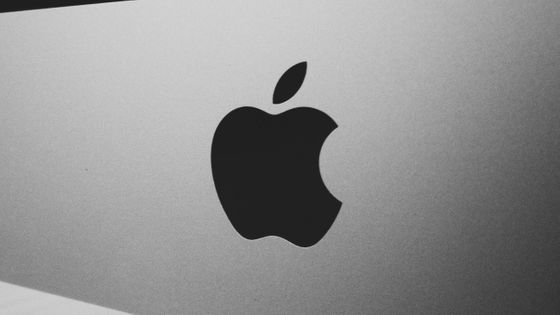 Apple has requested ' 30% of sales ' for the iOS version of Fanhouse, an emerging subscription- type SNS that has a low commission of 'taking only 10% of sales as a commission'. The company strongly opposes 'Kutabare Apple' because if you drink this request, you will have to pay Apple 30% of the sales while receiving 10% of the sales as a commission, or you will have to raise the commission.

Apple wants 30% of creator-app Fanhouse's earnings. It's pushing back.
https://www.inputmag.com/tech/creator-economy-app-fanhouse-threatened-offline-over-apples-demand-for-30percent-of-earnings

The creator economy is running into the Apple Tax — this startup is fighting back --The Verge
https://www.theverge.com/2021/6/9/22525904/fanhouse-apple-tax-app-store-creator-fees

Fanhouse, which started its service in 2020, is an SNS that allows fans to browse content provided by creators for a fee. Creators can earn income directly from fans, and fans can browse special content and send messages directly to creators to interact with each other. There is. ' Similar SNS has OnlyFans etc. in advance, but OnlyFans takes 20% of sales as a commission, while Fanhouse takes only '10% of sales', and there are many points paid to creators. The biggest feature.

Fanhouse
https://fanhouse.app/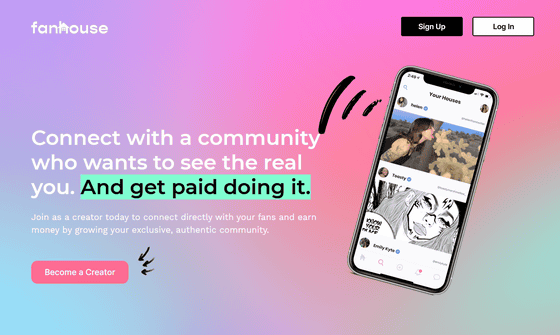 As mentioned earlier, Fanhouse receives '10% of sales', but it's been talked about that Apple has requested '30% of sales' from Fanhouse's iOS app. Fanhouse responded by negotiating with Apple that 'we receive 10% of sales, so it's reasonable to pay 30% of this'10% of sales''. We are obliged to pay 30% of the digital transactions that occur on the app in accordance with the terms of the App Store. ' The company is facing a situation where it has no choice but to continue operating in the red, 'receive 10% of sales and pay 30%,' or to revise the percentage of commissions that are the company's selling point.

In response to this situation, co-founder Jasmine Rice, who also works as a creator, insists that 'many creators use Fanhouse as their own livelihood,' and Apple makes a lot of money every year. Despite this, Apple's request is described as 'theft and exploitation' because the creators are greedily trying to raise fees. I said '#fuckapple'.

#fuckapple , a thread

I cofounded @fanhouseapp 8 months ago to empower creators to monetize their content. We pay creators 90% of earnings. Now, Apple is threatening to remove Fanhouse from the app store unless we give them 30% of creator earnings. This is theft and exploitation ..

— Jasmine ???? (@jasminericegirl) June 9, 2021


The Fanhouse official also quoted Mr. Rice and tweeted '#fuckapple'. In this tweet, I promise that I will do my best to protect the profits of creators.

As said in the thread, we will do everything in our power to continue making Fanhouse an enjoyable platform and defend creators' income. You can still download the app from the app store, and the website will always be fully functional. Fanhouse is not going anywhere. #fuckapple https://t.co/DGM61PrgDt

— Fanhouse (@fanhouseapp) June 9, 2021