Subway's 'Mexican Meat Tacos' tasting review that makes the crispy tacos and vegetables crispy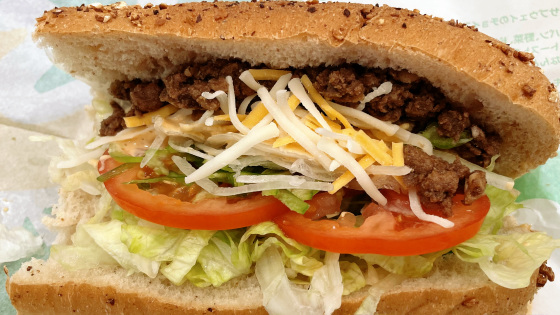 'Mexican Meat Tacos -Passionate Chipotle Sauce-' using original taco meat with 12 kinds of spices and herbs from Subway is on sale for a limited time. The ground beef was seasoned with tomato paste and soy sauce, and the minced meat with a strong flavor that goes well with spices was sandwiched, so I actually tried what it tasted like.

Mexican Meat Tacos -Passionate Chipotle Sauce- │ Subway Campaign Information │ Subway Official Website

https://www.subway.co.jp/campaign/mexicanmeat/
Arrived at the subway.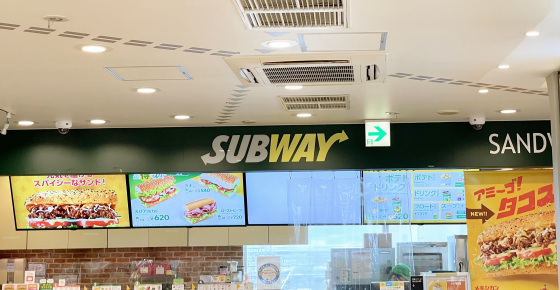 You can change the bread and sauce on the subway to your liking, but this time I ordered all of them as 'recommended'.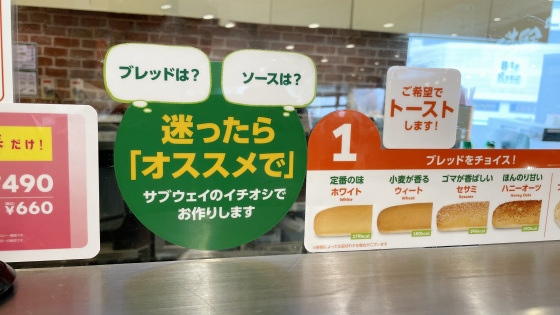 This is the completed 'Mexican Meat Taco -Passionate Chipotle Sauce-'.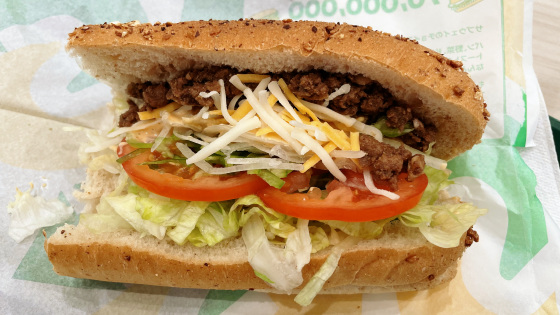 From the top, ground beef and vegetables such as cheese, avocado, lettuce, and tomato are placed.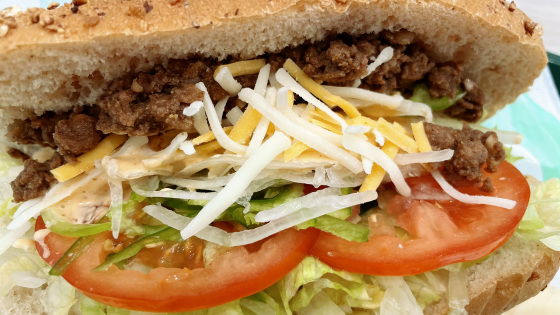 Bread is a honey oat topped with oats.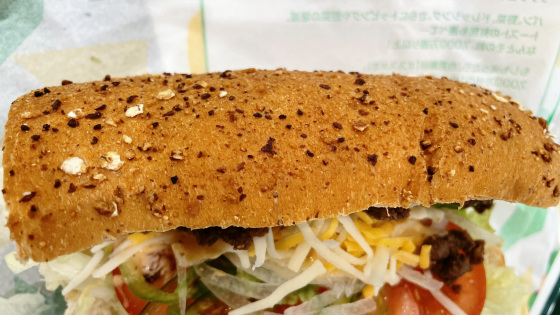 When you eat a bite, the stimulus of spicy chili peppers squirting from the beef stimulates your tongue. The well-seasoned beef goes well with the mayonnaise-like chipotle sauce, and the food progresses, and you can enjoy the crispy texture of the vegetables to the end.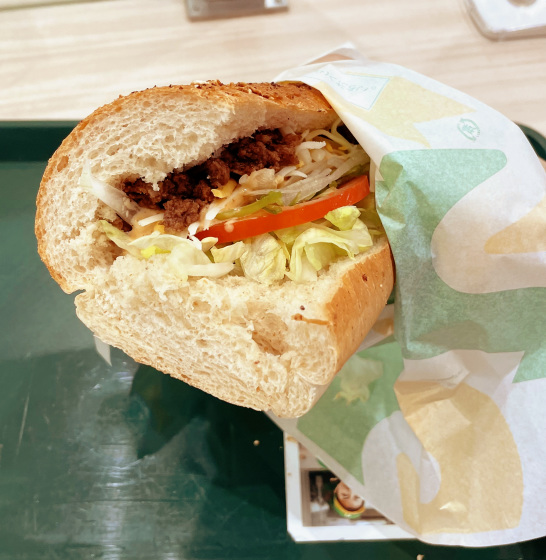 'Mexican Meat Tacos -Passionate Chipotle Sauce-' will be on sale for a limited time from May 26th (Wednesday) to July 20th (Tuesday), 2021, and will end as soon as it runs out. It is sold on subways nationwide except for some stores.