Foxconn's Indian factory has reduced iPhone production capacity by more than 50%, probably due to an outbreak of the new corona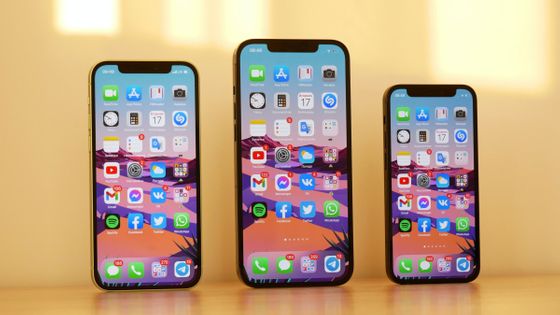 Foxconn,
a major Taiwanese supplier that manufactures iPhones from Apple, is splitting its supply chain, and in recent years it has
moved its production bases to
countries other than China, such as India. However, it is reported that Foxconn's iPhone production plant has been hit hard by the explosive increase in infections of the new coronavirus infection (COVID-19) in India from around March 2021.
EXCLUSIVE Foxconn's iPhone output in India down amid COVID surge-sources | Reuters
https://www.reuters.com/technology/exclusive-foxconn-iphone-india-output-drops-50-amid-covid-surge-sources-2021-05-11/
Covid-19 outbreak at Foxconn factory hits iPhone production | TechRadar
https://www.techradar.com/news/covid-19-outbreak-at-foxconn-factory-hits-iphone-production
For a long time, China has become a 'factory of the world' where many companies have production bases, but in recent years, due to the
trade war
between the United States and China and rising wages, production bases have been opened to countries other than China. The movement to move is in progress. Is one of the countries that have benefited India, Foxconn is the fact that 'to start production of the iPhone in India' in 2019
have revealed
India In addition, Apple also the 20% of iPhone production base from China I am planning to shift to.
Reported that Apple will move 20% of iPhone production bases from China to India-GIGAZINE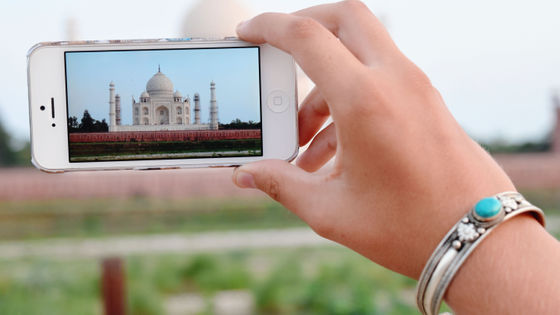 In such India, the number of newly infected people with COVID-19 began to decrease from around September 2020, so Health Minister Hirsch Valdan said at the end of January 2021 that he had 'successfully contained the infection', but India Has been hit by the second wave of COVID-19 since around March 2021, and in May, the number of infected people per day
is approaching 400,000
per week on average, and it is in a serious crisis.
Why is the infection exploding in India, which should have 'successfully contained the new corona'? --GIGAZINE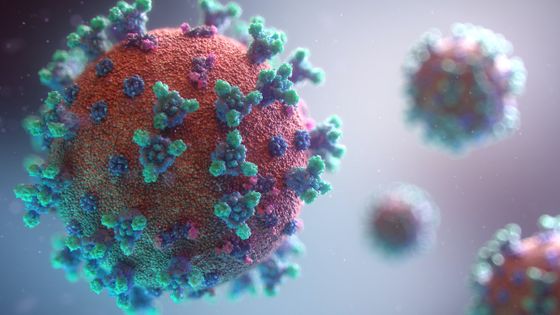 The COVID-19 infection explosion in India has had a major impact on Foxconn's iPhone production.
Foxconn has a factory in Chennai
, the capital of
Tamil Nadu
, located in the southeastern part of India, and produces iPhones for the domestic market in India. However, Tamil Nadu is one of the most affected states in the second wave of COVID-19, and state officials have implemented a city blockade throughout the state from Monday, May 10th, including public transport and public transport. We have decided to close the store.
Foxconn has banned access to the Chennai factory until late May, as more than 100 Foxconn employees have been diagnosed as COVID-19-positive in Tamil Nadu, according to Reuters sources. Since Foxconn employees cannot enter the factory from the outside, it seems that the production capacity is maintained only at the facilities where accommodation facilities are provided. It's unclear how many employees continue to work at Foxconn's iPhone factory, but it seems that production capacity has been reduced by more than 50%.
Foxconn acknowledged that a small number of employees working at factories in India were COVID-19 positive on this issue and said they were providing support, including medical assistance. "Foxconn makes employee health and safety a top priority, so we work closely with Indian local governments and public health authorities while all companies, including us, face COVID-19 responses. We have cooperated with each other, 'he commented to Reuters, but did not respond to the factory's production capacity and staffing.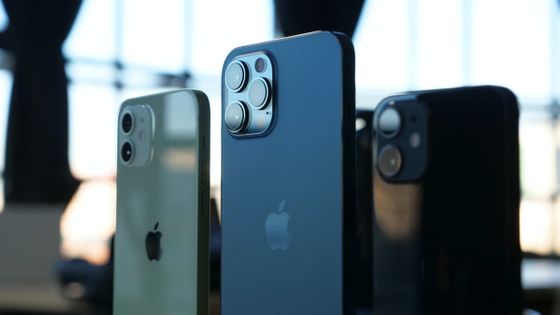 Foxconn is not only affected by the outbreak in India, but smartphone makers such as Nokia and OPPO will also start production in their factories in India in 2020 after their employees have been diagnosed as COVID-19 positive. It is stopped.

Taiwan-based tech market research firm TrendForce has lowered its global smartphone production growth forecast from 9.4% to 8.5%, taking into account the impact of India's surge in infections on major vendors such as Apple and Samsung. .. "Smartphone makers are expected to carefully monitor the inventory of the entire device and adjust subsequent production plans accordingly," said TrendForce.