Apple vs. Epic Games proceedings start, Tim Sweeney said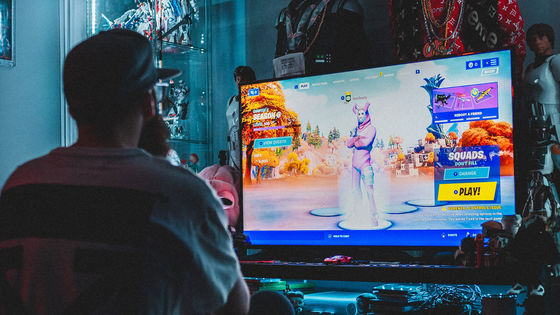 Fortnite developer Epic Games has filed a lawsuit against Apple, alleging that the App Store, the official app distribution store for Apple devices, violates antitrust laws. A
trial of the
proceedings began on May 3, 2021 local time, with Epic Games
CEO Tim Sweeney
also appearing in court.
Apple and Epic go head-to-head in fiery opening remarks of highly-anticipated trial --9to5Mac
https://9to5mac.com/2021/05/03/apple-epic-openings-remarks-trial/
Fortnite developer Epic Games announced in August 2020 a new payment method, 'EPIC Direct Payment,' that does not go through the App Store. Epic Games introduced a new payment method because it was dissatisfied with the App Store for iOS and Google Play for Android collecting 30% of its sales as a commission. However, Apple does not allow in-app purchases that do not go through the App Store, so we have removed Fortnite from the App Store as a violation of the terms. Epic Games sued Apple in August 2020 for violating antitrust laws in this way.
'Fortnite' developer Epic Games sues Apple-GIGAZINE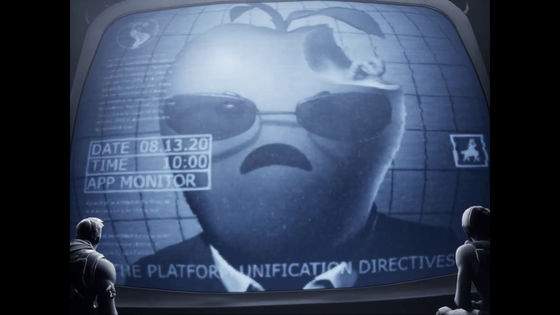 Preliminary trials of the Apple vs. Epic Games court battle have continued since August, but on May 3, 2021, a trial of the proceedings finally began in the Federal District Court for the Northern District of California, USA.
At the beginning of the trial on the 3rd, plaintiff's Epic Games is exclusively required by Apple to 'deliver on the App Store' and 'use the payment system of the App Store' for apps available on iOS. Criticized. In addition, we also provide internal emails detailing how Apple has created monopoly on the App Store. Epic Games also pointed out that the App Store's gross profit margin reached 77.8% as of 2019, and accused Apple of creating anti-competitive guidelines from the beginning based on these. I will.
On the other hand, Apple claims that the games distributed by Epic Games are competing with PCs and home video game consoles and are not monopolistic. In addition, before the proceedings, Epic Games claims to have offered Apple a deal at a special fee. In addition, it is clear that Apple has made a secret agreement with only some companies to halve the commission.
It turns out that Apple had made a 'secret agreement to halve the fee' only with Amazon-GIGAZINE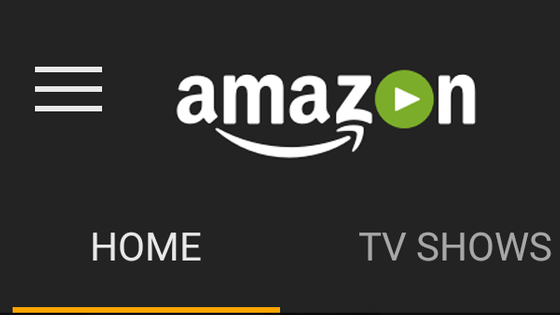 by
Henk-Jan van der Klis
Elsewhere, Epic Games claims that the App Store fee of 30% is expensive, while Apple claims that the 30% fee is standard industry practice. In addition, he argued that if the fees that Epic Games wanted were widespread, other integrated ecosystems such as Sony, Nintendo, Google and Samsung would 'collapse.'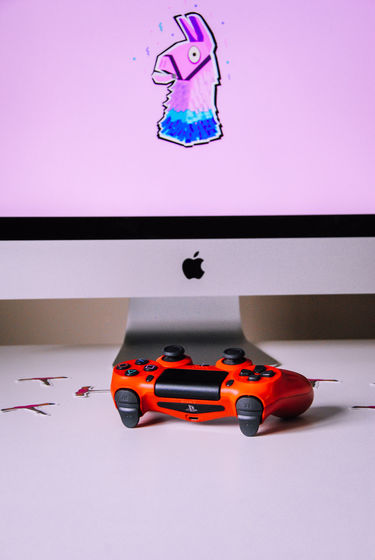 Although the trial was not broadcast live on video, it is possible to listen to it over the phone. However, in the trial on the 3rd, it failed to mute the call of the listener who participated in the telephone hearing, so the court was echoed by the thoughtful remarks by Apple or Epic Games supporters, and the scene was temporarily disturbed. pattern.

In addition, on May 4, local time, the second day of the trial, Epic Games CEO Tim Sweeney answered a question from an Apple lawyer and made an interesting statement, Apple-related media 9to5Mac reports. ..

Epic CEO says he would have taken a special App Store deal if Apple had offered --9to5Mac
https://9to5mac.com/2021/05/04/epic-ceo-apple-offer-testimony/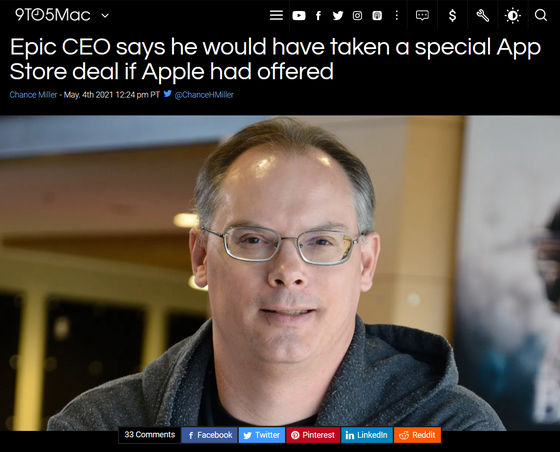 In the trial on the 4th, Apple's lawyer claimed that unlike Microsoft and Sony, Apple had allowed cross-play support on the iOS version of Fortnite from the beginning. In addition, Nintendo and Sony also claimed that they do not allow billing from other than the platforms they offer.

In response, a lawyer on the Epic Games side said, 'If Apple offered you a special deal (a deal with a fee of 30% or less) and no other developer was offered this deal. Did you accept this? 'Ask Sweeney, CEO. In response, CEO Sweeney said he would have 'accepted' and said he would have accepted any proposals to reduce fees that Apple would offer to Amazon.

Another focus is on enabling Epic Games to purchase the in-app currency 'V-Bucks' on the Fortnite iOS app from Judge Yvonne Gonzalez Rogers, who is in charge of trial trials. When asked why, Epic Games explained, 'It's inconvenient to have to buy V-Bucks from the web.' On the other hand, Judge Rogers asks, 'Would you like to allow young players to make impulse purchases?' Because Fortnite's player base is so young. 'Epic Games simply focuses on customer convenience,' said Sweeney, CEO.

'Apple reserves the right to remove developers from the developer program for any reason,' said Sweeney. 'If Apple cuts us, we'll stay alive without support for the iOS platform. I have to. '

The trial will run for 3 days to 3 weeks, so 9to5Mac reports that more interesting information may come out in the future.