McDonald's 'McShake Milky Taste' 'Waffle Cone Strawberry Milky Taste' Tasting Review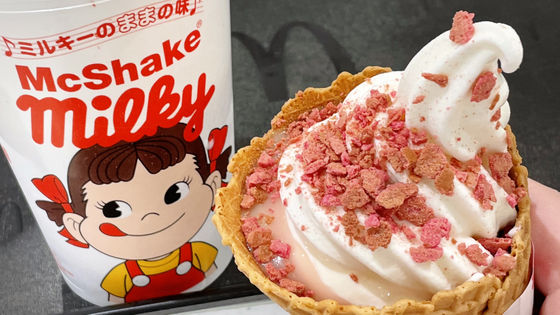 McDonald's collaborated with the
familiar 'Milky
' with the catchphrase 'Milky is the taste of mom', which celebrated its 70th anniversary in 2021, and
'McShake Milky taste
' '
Waffle corn Strawberry Milky taste
' It is offered for a limited time. It is said that it has a taste aiming for high reproducibility of 'as milky', so I actually tried it.
McDonald's & Fujiya 'Milky' first collaboration Fujiya endorsed taste reproducibility! 'McShake ® Milky Taste' 'Waffle Cone Strawberry Milky Taste' Limited time sale from April 21st (Wednesday)! | McDonald's Japan
https://www.mcdonalds.co.jp/company/news/2021/0414a/
That's why I came to McDonald's.



Two new milky types are appealing on the panel on the cashier counter.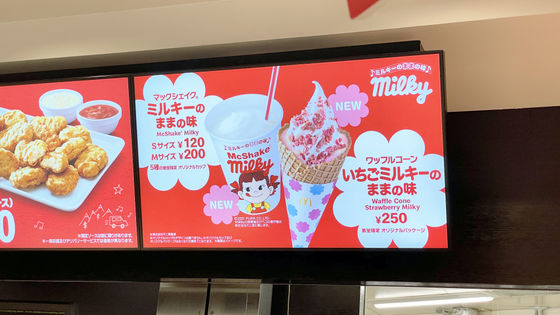 I ordered immediately.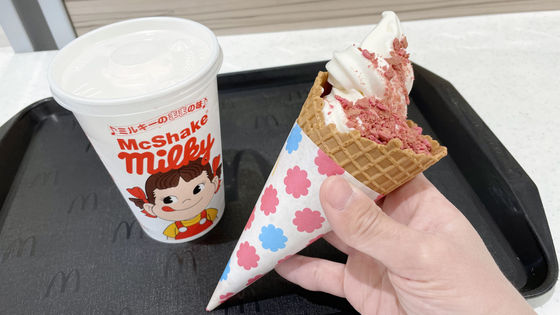 First of all, I will try drinking from 'McShake Milky taste'. There are S size (120 yen including tax) and M size (200 yen including tax), and this time I ordered M size. The cup depicts
Peko-chan, who
is known for her career from a milky mascot character to a mascot character for the entire Fujiya family.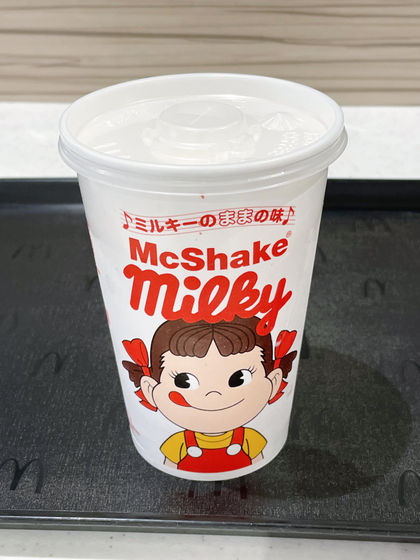 When you open the lid and look at the contents, it is a shake that is not strange for the purpose you saw, but when you bring your face closer, you can smell the condensed milk.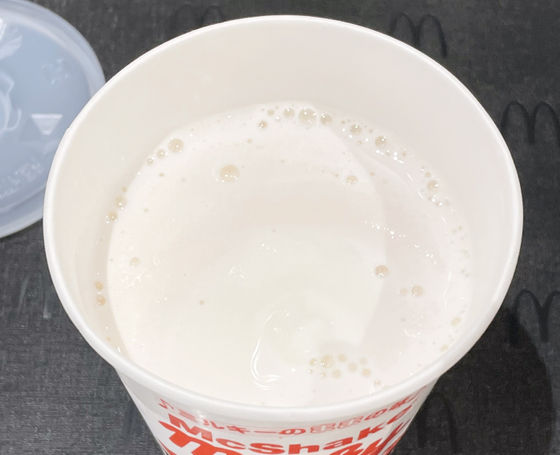 When I drank it, it felt like I was drinking condensed milk directly, and it was so rich that I wanted to describe it as 'McShake split of condensed milk'. The biggest feature of Milky is the unique sweetness of condensed milk and starch syrup, but it has a strong taste that makes the sweetness even stronger.



If you compare the taste of the original milky that you brought with you, the order in which you ate it may have an effect, but the condensed milk feeling is far higher in the 'McShake milky taste' than in the milky.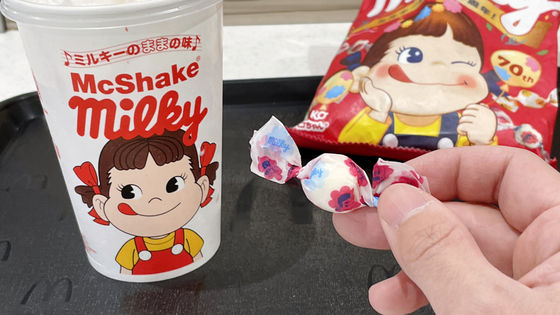 Next, we will eat 'waffle corn strawberry milky taste' (250 yen including tax).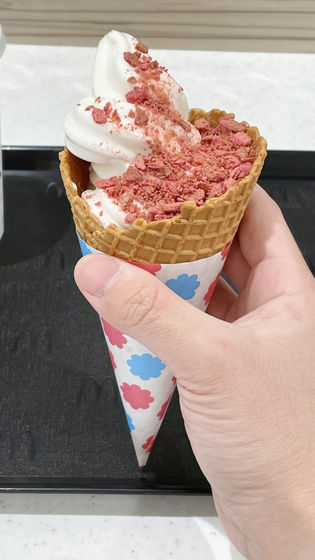 'Waffle corn strawberry milky taste' is a soft serve ice cream topped with milky sauce, strawberry milky sauce W sauce, and crispy strawberry flavored corn crush. You can see a translucent sauce hanging between the soft serve ice cream and the waffle cone. This is probably the W source of milky sauce and strawberry milky sauce.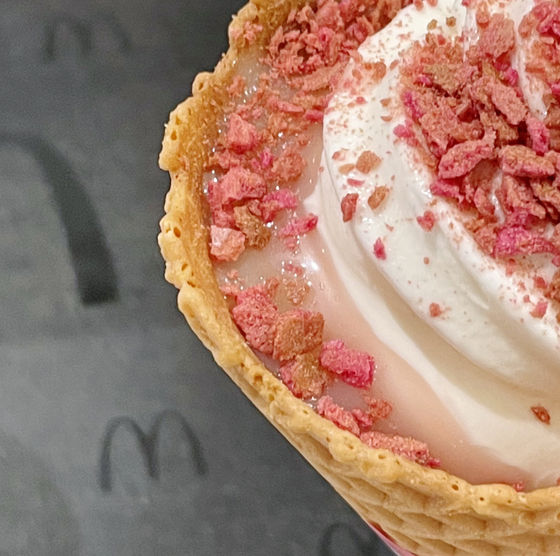 When I try to eat it, it also has a powerful condensed milk taste from the sauce, but since the milk has a solid volume of soft serve ice cream, the main taste is soft serve ice cream. The strawberry-flavored corn crush has a faint strawberry flavor and a crispy texture, adding an accent to the taste and texture, similar to the base waffle corn.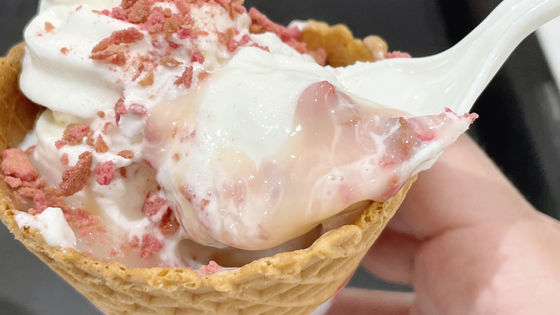 McDonald's 'McShake Milky Taste' and 'Waffle Cone Strawberry Milky Taste' can be purchased at McDonald's nationwide except for some stores. The sale period is from April 21, 2021 (Wednesday) to early June (scheduled), and it will not be offered at Morning Mac.