Citizens blame 'spot', a quadruped walking robot deployed as a police dog, for 'wasting taxes' and 'privacy infringement'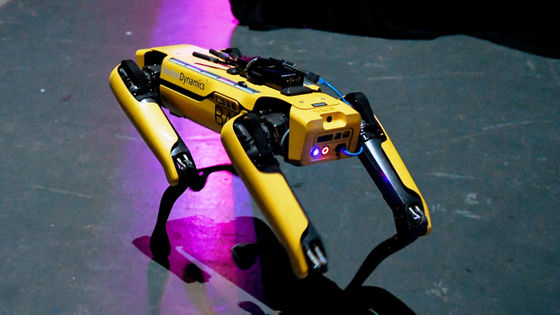 by
Web Summit
The quadruped walking robot '
Spot
' sold by Boston Dynamics
was put into a standing-up incident in a public housing in Manhattan, New York. It is reported that there was a fierce opposition from the citizens to the Spot that appeared on the scene.
NYPD's Robot Dog Returns to Work, Touching Off a Backlash --The New York Times
https://www.nytimes.com/2021/04/14/nyregion/robot-dog-nypd.html
NYPD Deploys 'Creepy' New Robot Dog In Manhattan Public Housing Complex --Gothamist
https://gothamist.com/news/nypd-deploys-alarming-robot-dog-manhattan-public-housing-complex
On April 13, 2021, local time, a standing-up incident occurred in a public housing located on 28th East Street in Manhattan. The criminal man took the dating woman and her baby hostage, built a barricade on the door, and stood in a room in the apartment. It is also clear that the criminal was in possession of a firearm at the time of the incident.
In response to this incident, the New York City Police Department (NYPD) has introduced the quadruped walking robot 'Spot' in addition to human police officers. The following is the video immediately after the case was resolved.
Nah they really got these robot police dogs in NYC. This is wild pic.twitter.com/iG7CTPFevH

— THEE DON (@ 1800SPOILED) April 12, 2021


The criminal man who is taken from the entrance of public housing. According to media reports, the man stopped standing in response to police persuasion, but was arrested on suspicion of possessing firearms.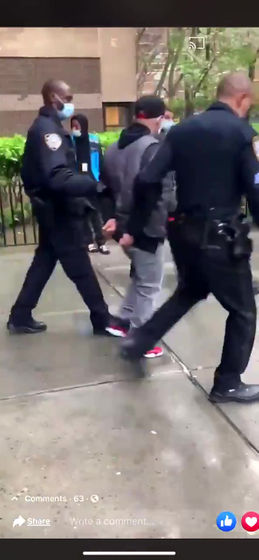 A little later, Spot appeared. Behind it, you can also see a police officer holding a controller-type controller.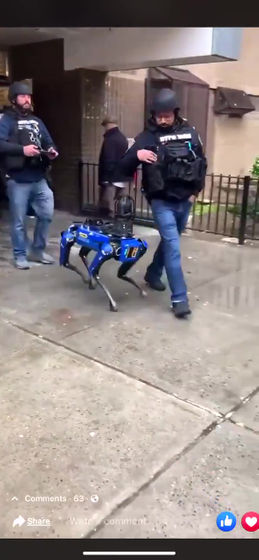 The video also includes a woman muttering 'I've never seen nothing like this before in my life' to the walking Spot.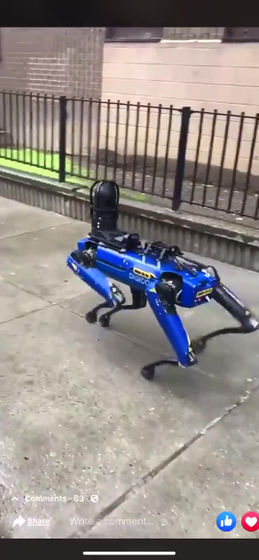 Since October 2020, NYPD has been operating Spot at the scene of crimes committed by minority offenders and hostage incidents. However, in addition to the fixed price of 74,500 dollars (about 8.1 million yen), Spot is equipped with a camera with a recording function, so there are voices saying that it is 'wasting public money' and 'invading privacy'. I am.

In addition, according to the NYPD official announcement, Spot was 'in standby, but never actually used' in this case. These reports have spurred the 'waste of public money' debate, and Albert Fox Cahn, founder of the Surveillance Technology Oversight Project , a civic group that warns against surveillance technology, said, 'Looking at real-world use cases. It can be called a 'flashy toy'. ' Jamaal Bowman, a member of the House of Representatives, said, 'I'm doing my best as a member of the Diet, but if I can't take paid leave, I can't put my child in a reasonably priced daycare center. Is it spent on dogs? '

They got ROBOT police dogs in the streets of New York. This is ridiculous y'all. I gotta speak on it. Pic.twitter.com/jSB1KqUPwU

— Jamaal Bowman (@JamaalBowmanNY) April 14, 2021


New York Mayor Bill de Blasio received a series of reports, commenting, 'If you're feeling anxious in any way, I think you should rethink your methodology.' He said he would discuss with the police secretary.

The New York Times, a US letter, pointed out that since the death of George Floyd in 2020, there have been increasing calls for police to disclose information on surveillance technology and to reduce budgets. It is reported that these voices will be further strengthened in this case.