Frozen many user accounts that were hijacked by Facebook and Twitter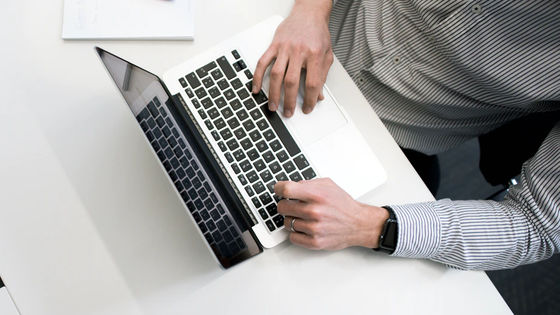 Facebook, Instagram, TikTok, and Twitter have frozen a number of accounts that have been passed from the original account owner's hands to others by various means. It is said that this was done as a measure to crack down on users involved in buying and selling accounts.

Facebook, Instagram, TikTok and Twitter Target Resellers of Hacked Accounts — Krebs on Security

https://krebsonsecurity.com/2021/02/facebook-instagram-tiktok-and-twitter-target-resellers-of-hacked-accounts/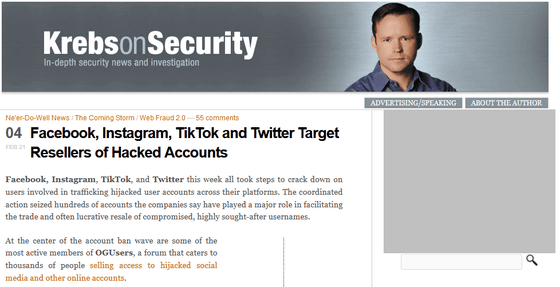 According to Krebs on Security, a blog that publishes security-related information, the target of the crackdown is users of the forum that buys and sells accounts called 'OG Users'.

In this kind of forum, short account names and user names are popular because they are account names that can satisfy vanity on the Internet, and some of them are bought and sold in units of thousands of dollars (hundreds of thousands of yen). There is also.

Facebook told Krebs on Security that there were hundreds of frozen accounts, each of which were stolen from the original account owner using techniques such as hacking, blackmail, badger games, SIM swapping , and swatting . It seems that it was a thing.

In the past, users who owned a short account name '@N' on Twitter were hijacked, and users who also owned an '@jb' account on Twitter were repeatedly attacked. It has been reported .

In addition to this, it is said that the account is frozen in Discord as well.

Brian Krebs of Krebs on Security tweeted a series of reports of account deletions on the OG Users forum.

What OGU looks like right now. ???? pic.twitter.com/mGicP0lGIe

— Briankrebs (@briankrebs) February 4, 2021