'Bill Gates' has the most agricultural land in the United States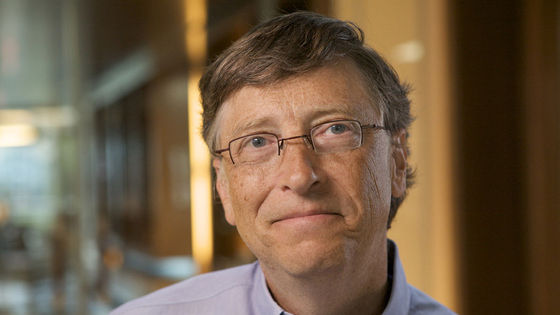 by On
Innovation
Bill Gates and his wife Melinda, long known as 'the millionaires in the world,' have been found to be 'America's largest private farmers.' The total area of farmland owned by them is approximately 242,000 acres (about 980 square kilometers), which is more than 1.5 times the size of the 23 wards of Tokyo.
The Land Report Winter 2020 | The Land Report
https://landreport.com/2021/01/the-land-report-winter-2020/
Bill Gates: America's Top Farmland Owner | The Land Reporthttps://landreport.com/2021/01/bill-gates-americas-top-farmland-owner/
Bill Gates Becomes Biggest US Farmland Owner, Has Extensive Arkansas Land Holdings --AMP
https://armoneyandpolitics.com/bill-gates-becomes-biggest-us-farmland-owner-has-extensive-arkansas-land-holdings/
Gates reported that he became America's largest private farmer in The Land Report, an American land magazine. According to a survey by The Land Report, Gates owns land in a wide area of the United States. Below is a map of the land owned by Gates on a map of the United States. You can see that it owns vast lands, especially in Louisiana, Arkansas, Arizona, Nebraska, and Illinois. The land owned by Gates is mainly agricultural land, but in addition to agricultural land, it has 25,750 acres (about 104 square kilometers) of
transition
land and 1234 acres (about 5 square kilometers) of resort land.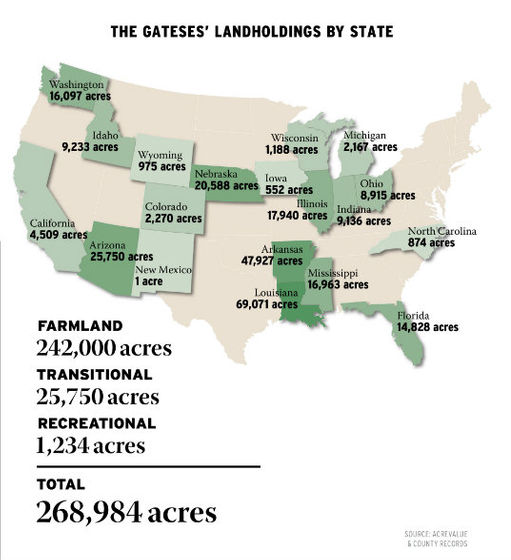 Gates is at the top of the 2020 farmland ownership ranking, with the Offutt family, who runs a potato farm in Fargo, North Dakota, and Resnick, the founder of
The Wonderful Company
, which manufactures and sells
Fiji Water.
Second place with 190,000 acres (about 770 square kilometers). However, this ranking is limited to 'individual owners', and Gates is 49th when including companies.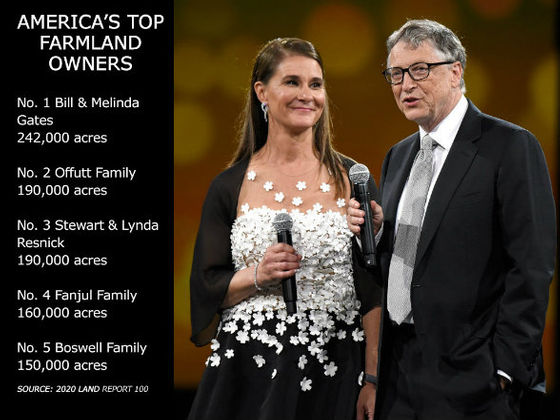 In the ranking of individual owners of 'land' instead of agricultural land,
John Malone
, the former president and CEO of
Tele-Communications
, the largest cable television company in the United States, and the chairman of
Liberty Media
as of 2021, is the leader. The total area of land owned by Mr. Malone is 2.2 million acres (about 8900 square kilometers), which is more than four times as large as Tokyo.
The reason why Mr. Gates' farmland area did not attract attention is that Mr. Gates' farmland transaction was not announced so much. The Land Report has named Gates on the cover of the
Winter 2020 issue
to commemorate Gates becoming America's largest private farmer.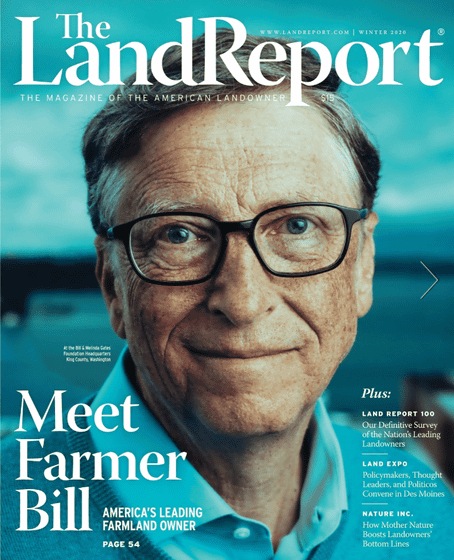 in Note, Posted by log1k_iy