76% of new corona inpatients report that 'symptoms remain 6 months after infection'


A hospital in Wuhan, China, which is said to be the outbreak of the new coronavirus, newly announced that '76% of patients hospitalized for the new coronavirus infection (COVID-19) still suffer from some symptoms even after 6 months.' Did.

6-month consequences of COVID-19 in patients discharged from hospital: a cohort study --The Lancet

https://www.thelancet.com/journals/lancet/article/PIIS0140-6736 (20) 32656-8 / fulltext
Covid symptoms can linger for at least 6 months, new Wuhan study suggests --CNN
https://edition.cnn.com/2021/01/11/asia/china-wuhan-covid-consequence-intl-hnk/index.html
Lingering symptoms and diminishing immunity raise long-term concerns over COVID-19 --Scimex
https://www.scimex.org/newsfeed/lingering-symptoms-and-diminishing-immunity-raise-long-term-concerns-over-covid
6 Months After Infection, 76% of COVID-19 Patients Are Still Suffering Symptoms
https://www.sciencealert.com/most-covid-19-patients-still-have-at-least-one-symptom-after-6-months
The new survey results were announced at Jinyintan Hospital, which was the earliest to accept infected people in Wuhan City, which is said to be the outbreak of the new coronavirus. The hospital conducted a follow-up survey of patients with new coronavirus infection (COVID-19) who were discharged from January 7 to May 29, 2020, about 6 months after their discharge.
This follow-up survey included questionnaires, physical examinations, gait tests, blood tests, etc., and 1655 out of 2469 discharged persons participated in the follow-up survey due to death, seriousness, refusal to participate in the survey, etc. did. Of these 1655 people, 1265 (76%) answered that 'one or more symptoms still remain'. Reported sequelae include malaise or weakness (1038: 63%), sleep disorders (437: 26%), anxiety or depression (367: 23%), and hair loss (359: 22%). ), Smell disorder (179: 11%), Palpitations (154: 9%), Joint pain (154: 9%), Loss of appetite (138: 8%), Dysgeusia (120: 7%) And so on.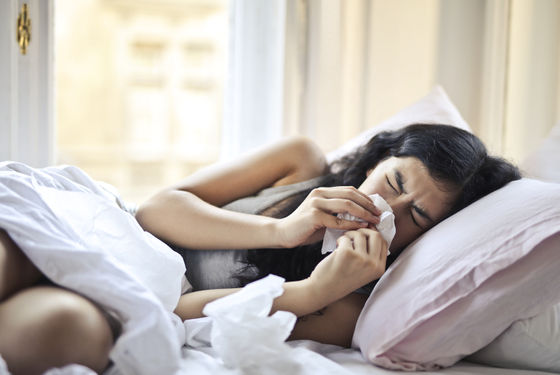 In addition, blood test results showed that 107 (13%) of the 1016 discharged patients who did not have acute kidney injury during hospitalization showed signs of renal dysfunction during follow-up and at the time of follow-up. It was also confirmed that 55 (59%) of the 94 patients who participated in the voluntary antibody test had a 52.5% reduction in neutralizing antibody levels.

In addition, 349 people who participated in voluntary lung function tests during follow-up have been found to continue to have diffuse disorders that reduce the efficiency of oxygen exchange between the lungs and blood. Diffusion deficits were 48 of 86 (56%) in subjects who experienced severity levels 5-6 requiring mechanical ventilation and 48 of 165 (29%) in severity level 4 who required oxygen inhalation. ), Severity level 3 that did not require oxygen inhalation was confirmed in 18 of 83 (22%).

Regarding the results of this study, the study authors admit that 'it is indistinguishable whether the confirmed symptoms persisted during the infection, worsened after recovery, or newly developed after discharge.' 'There are few reports of sequelae of COVID-19, and the study is appropriate and timely,' said Monica Cortinovis and colleagues at the Marionegri Pharmacology Institute in Italy, who were asked to comment on the study.


in Science, Posted by darkhorse_log