It turns out that 10% of mild new corona patients have been suffering from 'sequelae that interfere with work and life' for a long time after recovery, and it has a long-term mental effect.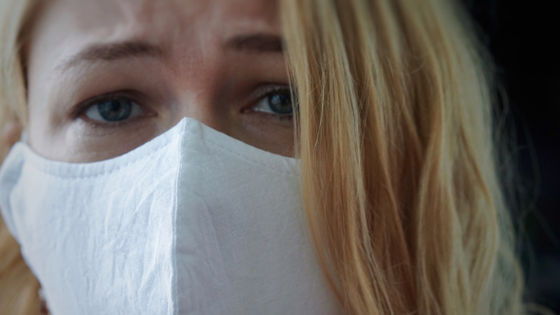 A long-term monitoring study of patients with coronavirus disease (COVID-19) found that 1 in 10 patients with mild COVID-19 suffered from long-term symptoms that threatened
their quality of life.
I understand. In addition, another study found that one-third of COVID-19 patients were diagnosed with psychiatric or neurological symptoms within six months of recovery.
Symptoms and Functional Impairment Assessed 8 Months After Mild COVID-19 Among Health Care Workers | Infectious Diseases | JAMA | JAMA Network
https://jamanetwork.com/journals/jama/fullarticle/2778528
One in ten have long-term effects 8 months following mild COVID-19 --ScienceDaily
https://www.sciencedaily.com/releases/2021/04/210407174321.htm
6-month neurological and psychiatric outcomes in 236 379 survivors of COVID-19: a retrospective cohort study using electronic health records --The Lancet Psychiatry
https://www.thelancet.com/journals/lanpsy/article/PIIS2215-0366(21)00084-5/fulltext
6 Months After Surviving COVID, 1 in 3 Have Neurological or Psychiatric Problems
https://www.sciencealert.com/study-suggests-1-in-3-covid-19-survivors-suffer-mental-or-neurological-problems
In April 2020, Sweden's Danderyd Hospital and Karolinska Institute
started a research project 'COMMUNITY
' to investigate immunity after infection with COVID-19, and as part of this, Dander once every four months. We are conducting blood sample collections and questionnaires on symptoms for 2,149 medical personnel at Reed Hospital.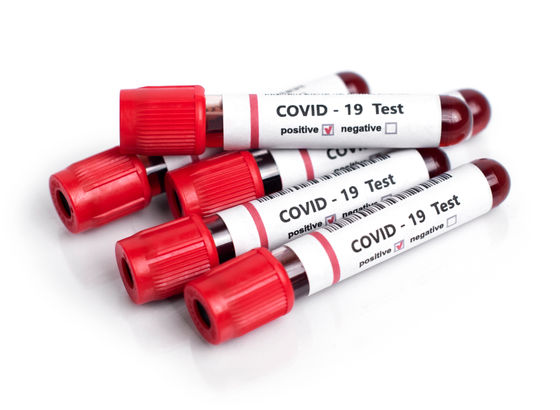 In a third survey conducted in January 2021, 323 participants who developed mild COVID-19 more than 8 months ago and 1072 participants who had never developed COVID-19. In response, a questionnaire was conducted on symptoms related to COVID-19. As a result, 26% of the group who have developed mild COVID-19 have at least one 'moderate to severe symptom' for more than 2 months, and 11% have at least one 'work, social life'. , Symptoms that adversely affect family life "continued for more than 8 months.

In contrast, 9% of the group who had never developed COVID-19 reported 'moderate to severe symptoms', and 2% reported 'symptoms that adversely affect work, etc.' .. The most common long-term symptoms in the questionnaire were loss of smell and taste, malaise, and respiratory symptoms.

Charlotte Thålin, a specialist at Danderyds Hospital and the Karolinska Institute and a senior researcher at COMMUNITY, commented on the findings: 'Mild COVID for a relatively young and healthy working group with a median age of 43. Examination of long-term symptoms after -19 was found to be the most common symptom of loss of smell and taste, and to varying degrees of fatigue and breathing. Many participants also had systematic problems. '

'The participants in this study had a relatively large proportion of long-term symptoms affecting quality of life, despite having mild COVID-19,' said Sebastian Havervall, co-author of the paper. Based on this result, we can say that young and healthy people, as well as those who are not, should pay particular attention to this infection. '



While people with COVID-19 have been found to suffer from physical sequelae, another study has shown significant psychological and brain effects. Professor Paul Harrison of the Department of Psychiatry, University of Oxford and colleagues have recovered from COVID-19 from the
TriNetX Analytics Network, a network of anonymized electronic medical records provided by 62 medical institutions across the United States23.
We obtained medical examination information of 6,379 people and analyzed it.
The results showed that 34% of former COVID-19 patients were diagnosed with psychiatric or neurological disorders within 6 months of recovery. The most common of these symptoms were
anxiety disorders
(17%) and
mood disorders
(14%). Thirteen percent of those who were diagnosed with a psychiatric disorder after having COVID-19 were those who had never been diagnosed with a psychiatric disorder.
In addition, the incidence of neurological diseases was relatively low, such as stroke (2.1%), dementia (0.7%), and cerebral hemorrhage (0.6%), but those with more severe COVID-19 symptoms had these nerves. It seems that there was a tendency for the risk of medical diseases to be high.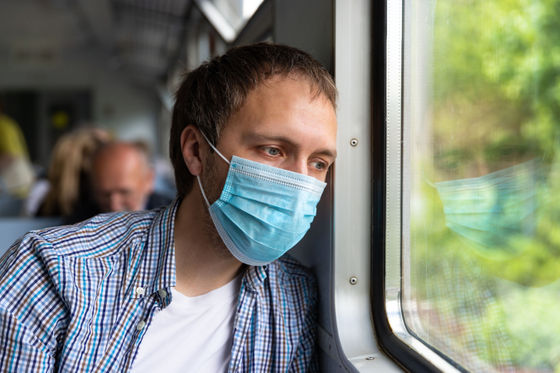 When Harrison et al. Also examined the probability of similar psychiatric and neurological disorders occurring with influenza and other viral respiratory infections and compared them with COVID-19, COVID-19 was 44% more than influenza. The result is a 16% higher incidence than other respiratory infections.

Regarding the results of this study, Professor Harrison said, 'The risk of psychiatric or neurological diagnosis may be small on an individual basis, but the impact on society as a whole is considerable. Moreover, as these diseases become chronic, the global medical system will need to secure sufficient resources to meet growing medical needs in both primary and secondary care in the future. '.