Kentucky Fried Chicken 'Creamy Croquette Fillet Sandwich' & 'Strawberry Choco Pie' Tasting Review with Cream Croquette Sandwiched with Chicken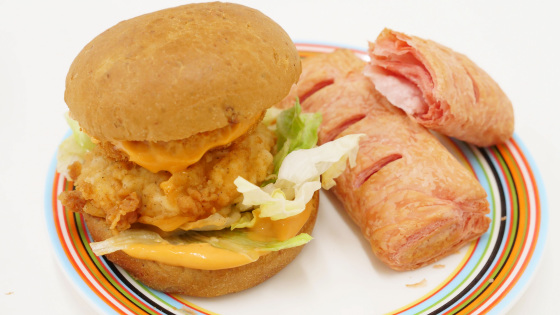 From 2021 January 6 (water), and the burger 'creamy croquettes fillet sand' that the entered cream croquette was sand with chicken fillet with shrimp, wrapped trot the strawberry chocolate cream pie dough 'Strawberry Choco Pie 'Has appeared in Kentucky Fried Chicken, so I actually tasted it.

Creamy Croquette Fillet Sandwich | Kentucky Fried Chicken

https://japan.kfc.co.jp/news_release/news210106kfc01.html
Strawberry Choco Pie | Kentucky Fried Chicken
https://japan.kfc.co.jp/news_release/news210104kfc.html
This is the 'Creamy Croquette Fillet Sandwich' package.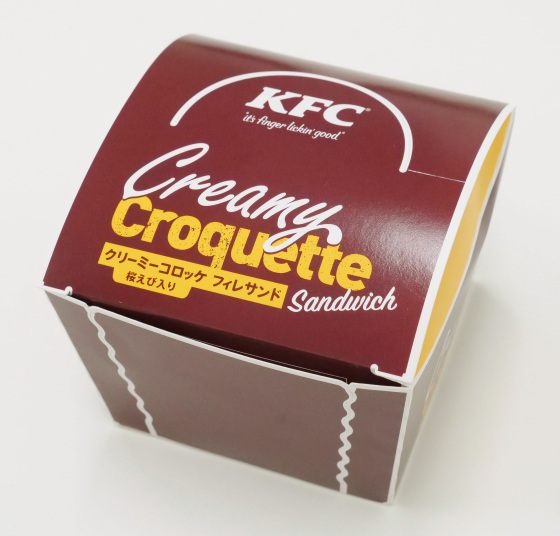 I took out the contents. Ingredients such as chicken and lettuce are piled up.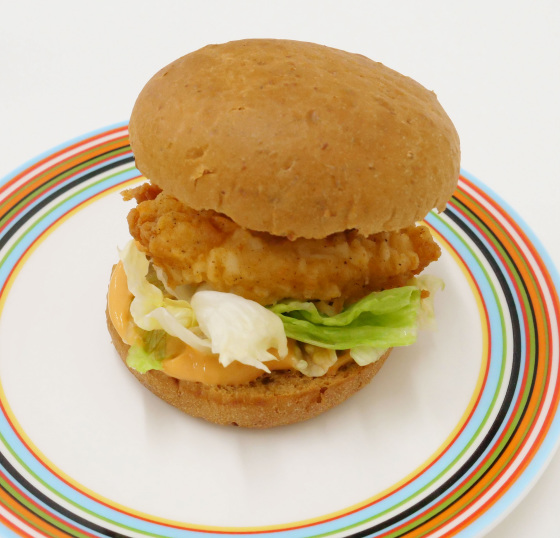 The actual height is about 9 cm.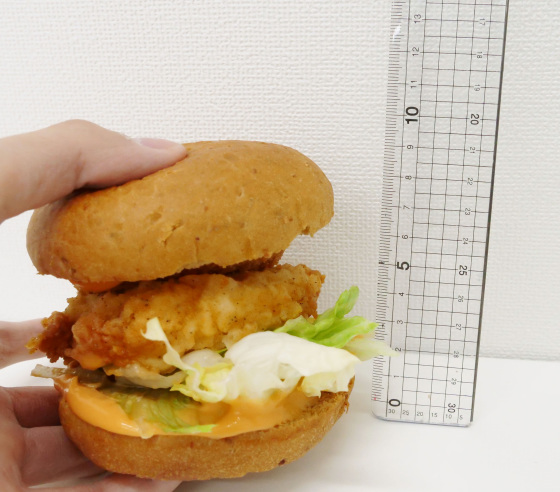 Let's check the ingredients for the time being. When I turned over the top buns, I saw a croquette with sauce. Below that, chicken and lettuce are layered in that order.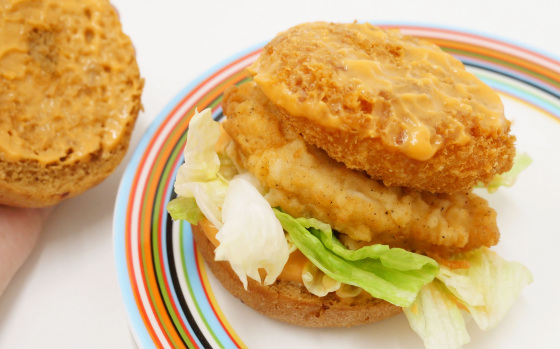 It looks like this when I bring it in both hands. It's a little big size to eat in one bite. When I try to eat it somehow, it has a crispy chicken texture. The cream croquette, which comes almost at the same time as the chicken texture, has a thick texture that causes heavy traffic in the mouth. The croquette has a fluffy shrimp scent, and the sauce and chicken make it a chewy texture.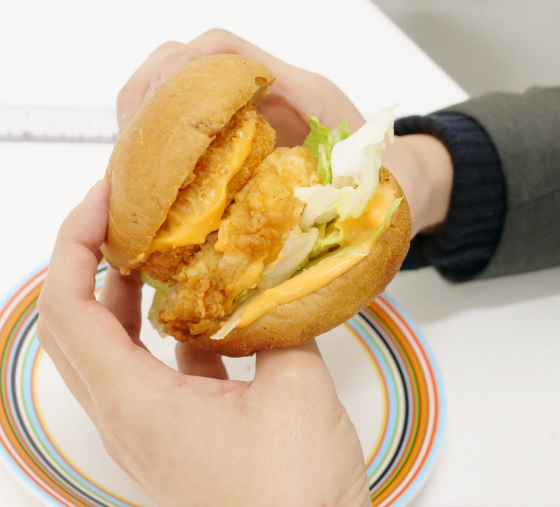 The following strawberry choco pie looks like this.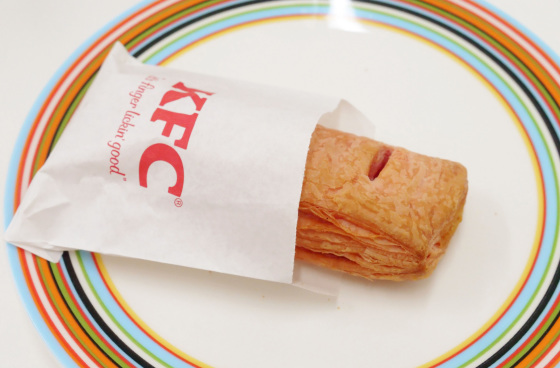 The actual size is about 12 cm.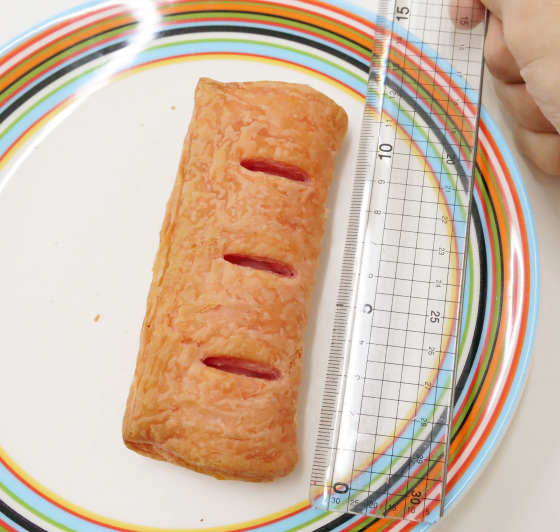 When I broke it in half, a thick strawberry cream came out. The puff pastry is also pink like strawberries, with a faint strawberry scent.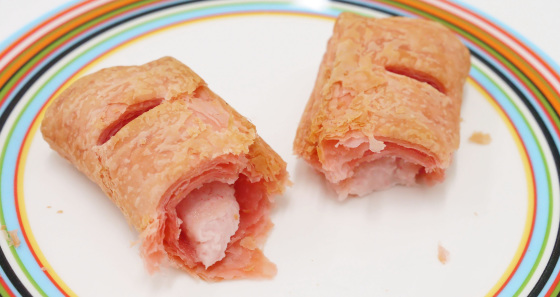 When you eat it, you will find a soft strawberry cream texture in the crispy pie crust. It has a rich taste of strawberry, but it doesn't feel sour, and it feels like eating strawberry chocolate as a snack. It has a strong sweetness, so it is a taste that makes you want to eat it with coffee.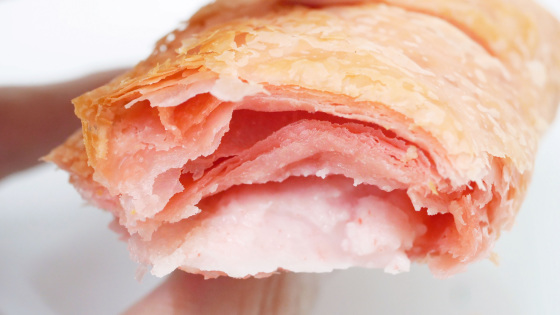 'Creamy croquette fillet sandwich' is 490 yen including tax, and 'strawberry choco pie' is 230 yen including tax. It is sold in limited quantities at Kentucky Fried Chicken nationwide.