Introducing a huge 25.3-inch electronic paper monitor that allows you to work without damaging your eyes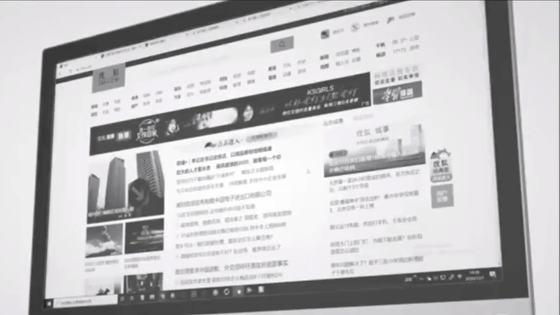 The display keeps emitting light, so if you keep looking at it for a long time, it will put a strain on your eyes, and you may experience various symptoms such as poor eyesight and headaches. Dasung, known
for creating the world's first e-paper monitor, has
announced a new 25.3-inch giant e-paper monitor, the
Paperlike 253
.
Weibo
https://m.weibo.cn/detail/4586036510859416
Dasung Paperlike 253 --25.3inch eInk monitor --Specs Details --eReader X
https://ereaderx.com/product/dasung-paperlike-253-eink-monitor-specs/
Below is a movie explaining Paperlike 253.
Dasung Releases 25.3 'Monitor- Paperlike 253 | First Look --YouTube
This is the real Paperlike 253. The size of 6 inches (inch), 10.3 inches, and 13.3 inches is written on the monitor part for comparison, and you can see at a glance how huge '25.3 inches' is.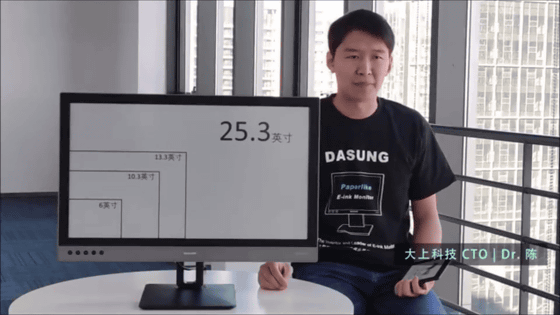 Compared to the 6-inch Kindle, it looks like this. Considering the area ratio, the difference is about 17 times.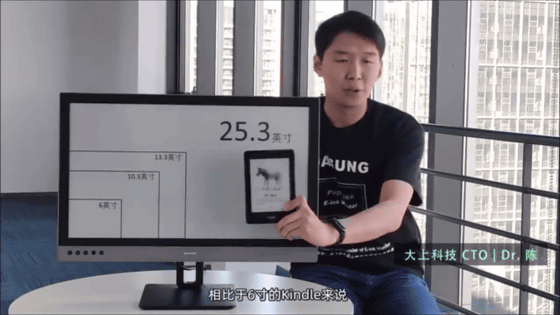 Below is a comparison of Paperlike 253's '3200 x 1800 pixel' resolution with general monitors such as 1920 x 1080 pixel full HD and 2560 x 1440 pixel QHD.



All common monitors emit light, which puts a strain on your eyes. On the other hand, Paperlike 253, which is an electronic paper monitor, is
an electrophoresis method
that displays black and white by moving white and black particles in microcapsules containing fluid by an electric field, which means 'drawing with ink on paper'. Since the display is performed with the technology equivalent to, it does not burden the eyes. However, color display is not possible.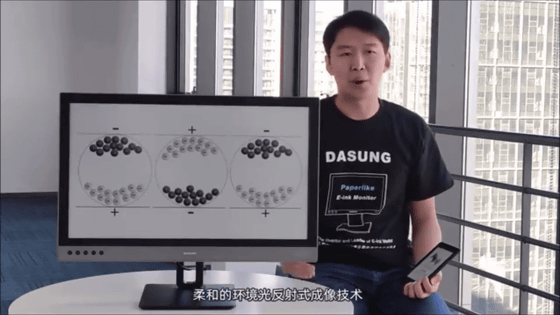 It is equipped with Dasung's original technology that realizes a high-speed refresh rate and low delay equivalent to an LCD monitor, and you can check how the movie is actually drawn from around 1 minute 49 seconds .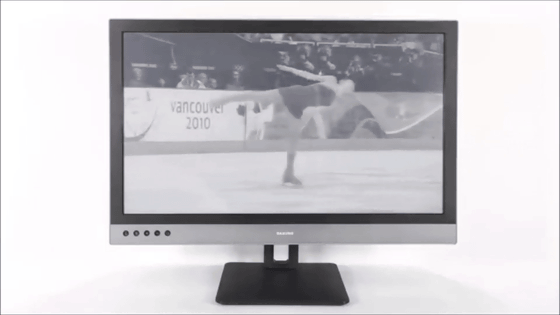 The size of 25.3 inches allows multiple windows to be opened at the same time, making it suitable for writing treatises and reports, financial transactions, coding, etc. Dasung says it can provide a completely different office experience that is eye-friendly as if you were reading a paper book.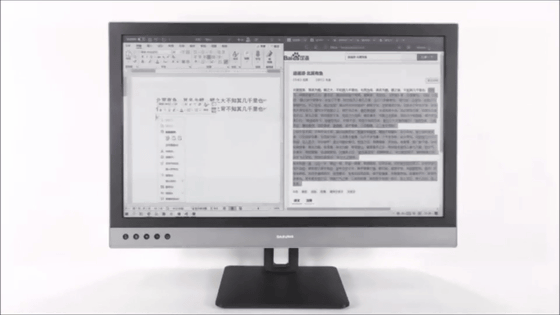 The monitor can also be rotated vertically with the attached arm.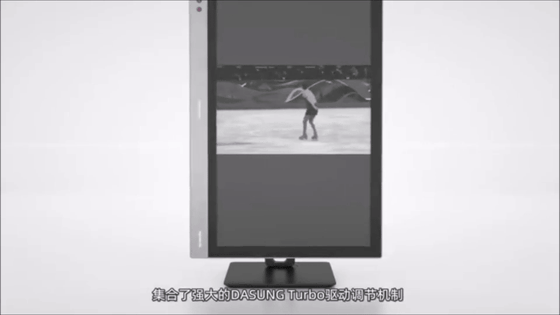 The back is made of aluminum alloy.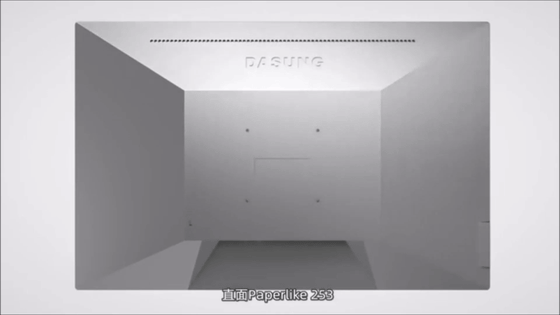 Since Paperlike 253 has just been announced, details such as the release date are unknown. The price is expected to be 10,000 to 20,000 RMB (159,000 to 317,000 yen).