'Thick gravy yaki udon' tasting review that completely reproduces the yaki udon that is entwined with the fat of bulgogi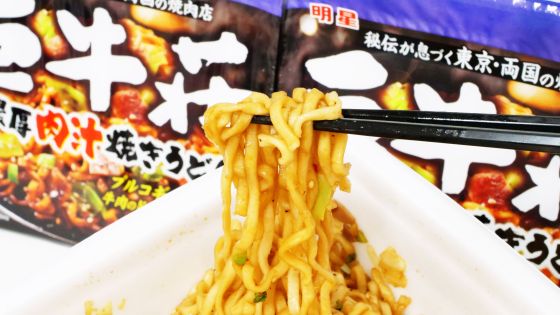 From December 14, 2020, the cup noodle ' rich gravy yaki udon ' that you can enjoy yaki udon with plenty of umami of meat has appeared. It is a cup noodle that reproduces the popular menu '
Yaki
udon' of the famous bulgogi shop '
Gyoushiso
',
so I
actually tried it and checked the taste.
'Myojo Giant Gyuso Supervised Rich Gravy Yaki Udon' (released December 14) |
The package of 'rich gravy yaki udon' looks like this. Against the background of a photo of udon noodles baked on an iron plate of bulgogi, it is written in large letters as 'Gyoushiso'.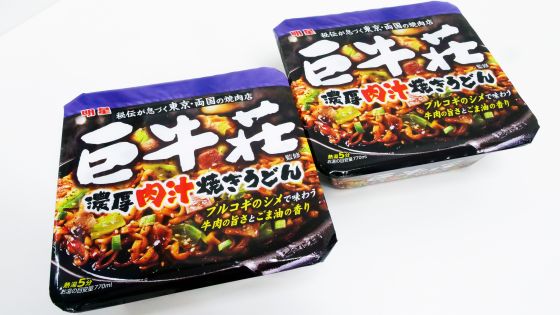 The name is cup noodles. Looking at the raw material name, you can see that the sauce contains 'lard', 'Tianmian sauce' and 'beef extract', and the sprinkle contains 'sesame', 'leek' and 'red pepper'. ..




The calorie is 743 kcal per meal.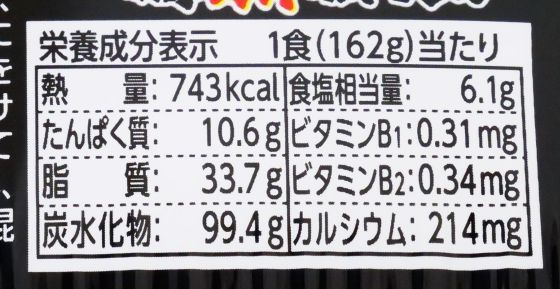 Inside the package was a liquid sauce and a sprinkle.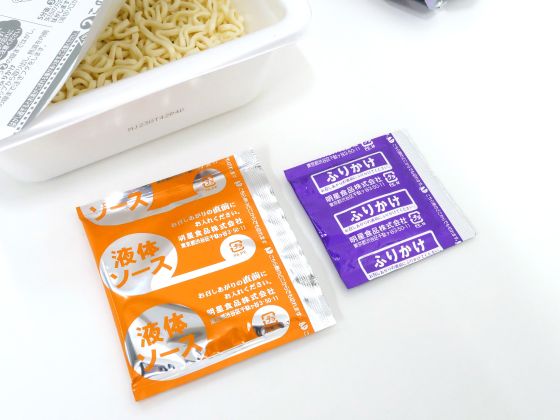 Let's start cooking. First, pour boiling water up to the line inside the package. The standard amount of hot water is 770 ml.



After pouring hot water, cover and wait 5 minutes.



After waiting for 5 minutes, drain the hot water while paying attention to burns.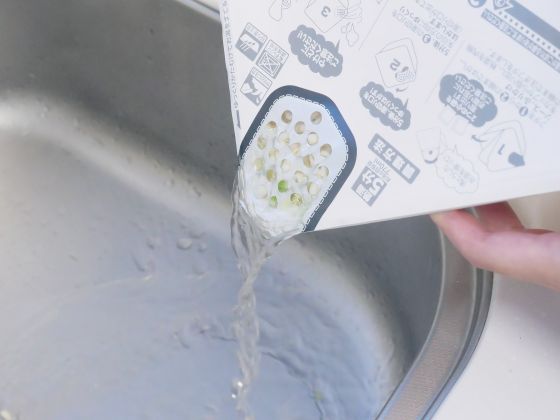 After draining the water, add the liquid sauce and sprinkle, and stir well to complete.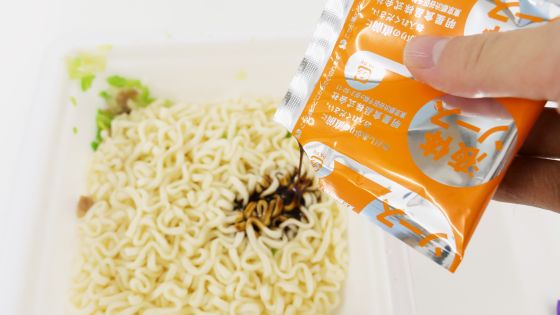 The liquid sauce contained plenty of lard.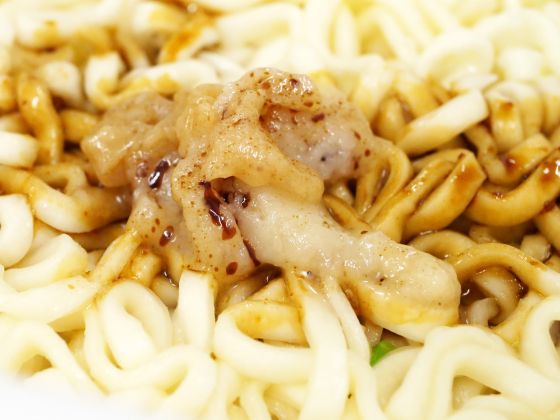 It looks like this when stirred. The heat of the udon melts the lard and spreads the appetizing aroma. If you check the raw material name, the sauce contains 'pork fat' instead of 'beef tallow' that you imagine from 'bulgogi'. However, the beef extract, which is also included in the sauce, gives the aroma of beef instead of pork.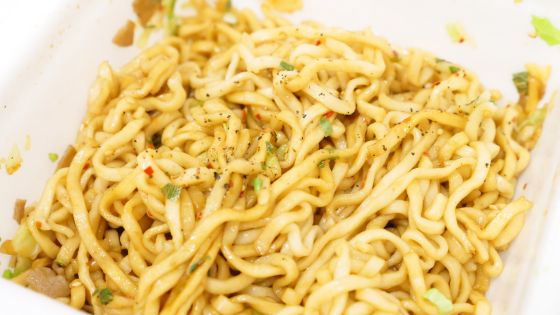 When you actually eat it, you can feel the rich sweetness of beef because the udon is often entwined with fat. Beef is included in Kayaku, but because it is small and small in quantity, the taste of 'yaki udon made from an iron plate that has finished eating bulgogi and has only sauce and meat fat left' is realistically reproduced. I am. In addition, the scent of sesame and green onions contained in the sprinkle enhances the bulgogi character. Contrary to the realistic taste of bulgogi, the 'feeling of eating meat' is poor, and the more you eat, the more you feel 'I want to eat meat!', So eat it with some meat-based delicacies. Is recommended.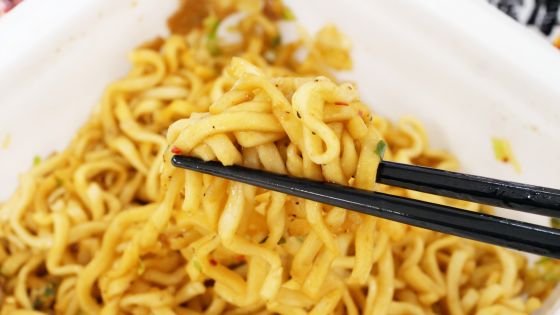 'Thick gravy yaki udon' has been available at convenience stores and supermarkets nationwide for 230 yen excluding tax since December 14, 2020. At the time of writing the article, 12 pieces are available for 2980 yen on Amazon.co.jp.

Amazon | Myojo Giant Udon Supervised Rich Gravy Yaki Udon 162g x 12 | Myojo | Udon Mail Order