UK bans Huawei's 5G network equipment installation from 2021


'The potential of 5G can only be maximized when the security and resiliency of the infrastructure that supports 5G is credible,' said the United Kingdom on November 30, 2020, after September 2021. Announced that businesses will be banned from installing 5G network equipment.

5G supply chain diversification strategy --GOV.UK

https://www.gov.uk/government/publications/5g-supply-chain-diversification-strategy/5g-supply-chain-diversification-strategy
New telecoms security law to protect UK from cyber threats --GOV.UK
https://www.gov.uk/government/news/new-telecoms-security-law-to-protect-uk-from-cyber-threats
Huawei: UK bans new 5G network equipment from September | Huawei | The Guardian
https://www.theguardian.com/technology/2020/nov/30/huawei-uk-bans-new-5g-network-equipment-from-september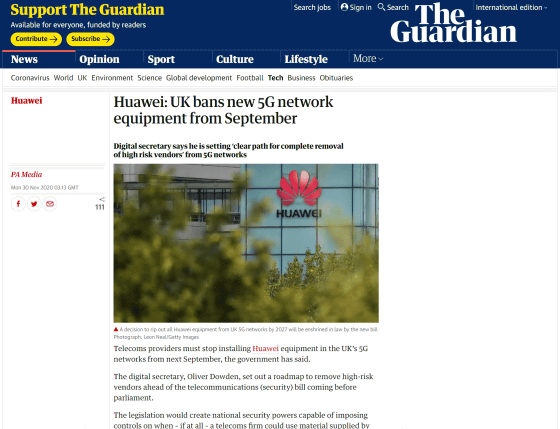 The United Kingdom announced in July 2020 that it would
completely eliminate Huawei products from its 5G network
by
2027,
and from 2021 it will be banned from purchasing from Huawei. In addition to this, the UK government has newly announced that it will ban domestic telecommunications providers from installing 5G-enabled Huawei devices after September 2021.
Plans to eliminate Huawei products by 2027 will be formally enacted by the new law, but Minister of Digital, Culture, Media and Sports Oliver Dowden said in advance of the new bill, '5G Supply Chain Diversification Strategy 'is created. The ban on the installation of 5G-enabled Huawei devices was mentioned in this diversification strategy.
In it, Minister Dauden said, 'Today, we provide a clear path to eliminate high-risk vendors from our 5G network. This plan identifies a carrier crisis that poses a threat to national security. Achieved by a new and unprecedented force to eliminate, and we announce a new strategy that will make it clear that we will not rely on a handful of carriers in the future for safe and smooth network operation. I will do it. '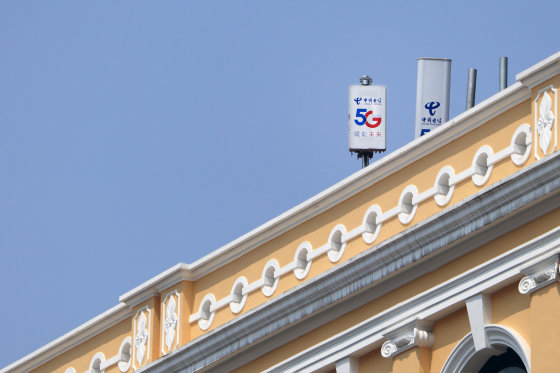 The 5G network diversification strategy has announced that it will first spend £ 250m to create a diverse and competitive telecommunications supply market.

British carriers such as BT Group have strong ties with companies such as Nokia and Ericsson, but the exclusion of Huawei has further strengthened their dependence on these companies. To break this dependency, the UK Government has created the National Telecoms Lab to investigate security and improve compatibility between vendors, with plans to launch in 2022. In addition, we have started a funding trial to make it easier for competitors such as NEC in Japan to enter the market. We have also set up a process to phase out 2G and 3G, which is expected to accelerate the diversification of 5G networks.