Some people buy a 'fake new corona negative certificate' from the dark route to travel abroad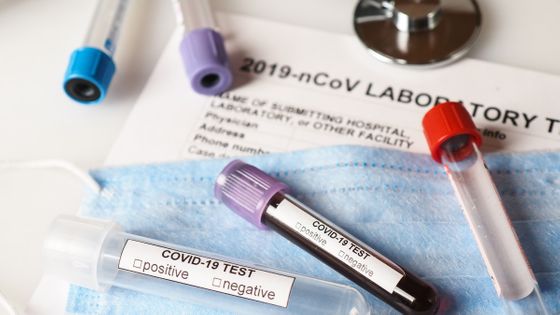 In response to the worldwide epidemic of the new coronavirus infection (COVID-19), measures such as strict travel restrictions have been taken in each country. There are people who want to travel even under such circumstances, and there are cases where they purchase a ' fake new coronavirus negative certificate ' through the dark route and try to travel to a country or region that requires travelers to submit a negative certificate. It is reported that there is.

Tourists are buying fake covid-19 test results on the black market to travel --The Washington Post

https://www.washingtonpost.com/travel/2020/11/10/fake-tests-covid-flights/
COVID-19 tests: People arrested for selling fake results to travelers
https://www.usatoday.com/story/travel/news/2020/11/11/covid-19-tests-people-arrested-selling-fake-results-travelers/6246528002/
Travelers Are Buying Fake COVID-19 Test Results on the Black Market | Travel + Leisure
https://www.travelandleisure.com/travel-news/travelers-using-counterfeit-covid-test-results
The new coronavirus, discovered in China at the end of 2019, continues to spread as the end of 2020 approaches. As of November 11, 2020, the number of people infected with the new coronavirus worldwide has exceeded 51 million, and the death toll has reached 1.27 million.
New coronavirus, current number of infected and dead (as of 8:00 pm on the 11th) 2 photos to 1.275 million dead International News: AFPBB News
https://www.afpbb.com/articles/-/3315371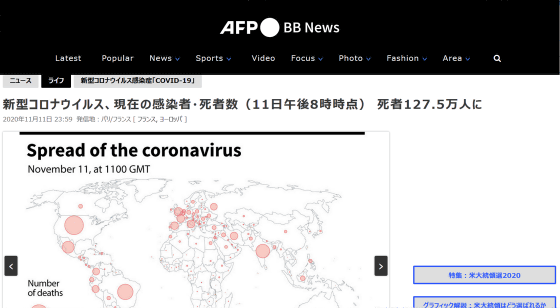 Under these circumstances, many countries require immigrants to submit a 'Certificate of Negative Test for New Coronavirus' and must show that they were negative on the test just before travel. You can also check the countries and regions that require travelers from Japan to submit a negative certificate on the
Ministry of Foreign Affairs website
. In addition, when obliging the submission of a negative certificate, it seems that generally only the test results received 72 to 96 hours before entry are valid.
However, people who want to travel to a country or region where they are required to submit a negative certificate may not always have a valid negative certificate. In countries where the general public is not well-positioned for widespread testing, unless there are new coronavirus-infected people nearby, COVID-19 symptoms, or work-related regular tests. , It is difficult to get a negative certificate just before leaving Japan.
Therefore, it is reported that some travelers are planning to travel to their destinations using 'a fake negative certificate purchased through the dark route'. On November 6, 2020, French authorities accused seven men and women of document forgery and fraud for selling a 'fake Coronavirus Negative Certificate' to travelers at Paris' largest airport,
Charles de Gaulle Airport
. I was arrested on suspicion of.
The Associated Press reported
that the investigation into the fake Coronavirus Negative Certificate was triggered by a traveler trying to enter
Addis Ababa
in Ethiopia in September with a fake negative certificate. .. The fake negative certificate bears the name of the medical institute in Paris, but the traveler who had the certificate was never tested. The criminal group reportedly sold a forged certificate to travelers for 150-300 euros (about 18,000-37,000 yen).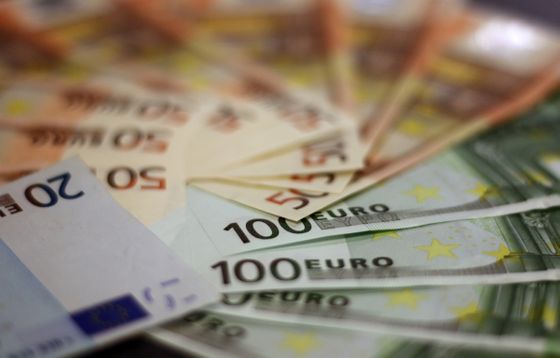 Similar problems are occurring around the world, with Brazilian travelers attempting to visit the Fernando de Noronha archipelago in Brazil in October tampering with the date of the new Coronavirus Negative Certificate required to enter the island. I was arrested . Although the Fernando de Noronha archipelago resumed accepting tourists on October 10, visitors are still required to submit a negative certificate obtained within 24 hours.

A man living in Blackburn , interviewed by the British newspaper Lancashire Telegraph, said he 'tampered with a friend's negative certificate and obtained a fake negative certificate.' According to the man, the negative certificate of a friend sent by e-mail could be easily forged by simply rewriting the items such as name, date of birth, and inspection date and printing it.

The man was forced to travel to Pakistan, so he obtained a fake negative certificate to pass the immigration examination. 'If you have to travel to Pakistan in an emergency, people who can't be tested for COVID-19 are forging a negative certificate. It's difficult to get a negative certificate unless you're an important worker. Yes, you can't be tested if you don't have any symptoms, so how do you travel? 'The man told Lancashire Telegraph.

The Lancashire Telegraph also reports that there is a 'black market for negative certificates' in the United Kingdom. The fare at Blackburn is about £ 50 (about 6900 yen), and at Bradford the 'express fare' is £ 150 (about 20,600 yen). One traveler testified that a travel agency offered to 'provide a negative certificate for £ 50 in the event of an emergency.'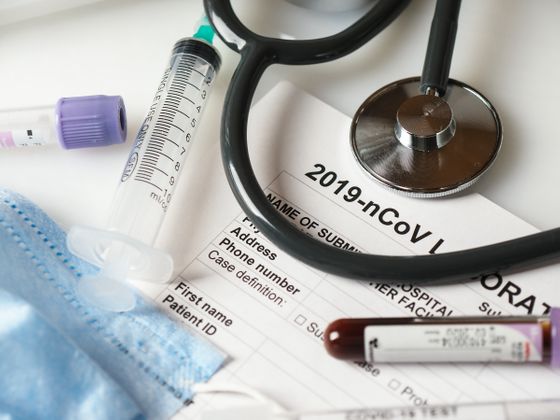 Authorities in each country are also aware of counterfeiting of negative certificates and have already taken various measures to prevent fake negative certificates from passing through the examination. For example, Hawaii requires travelers to pre-register for an online program, undergo PCR testing through an approved testing partner, and upload their results online. In Japan, 21 medical institutions have been designated as testing partners, and it is possible to travel to Hawaii without a quarantine period by undergoing testing in advance.

In addition, major airlines are keeping pace with inspection systems, etc., and we plan to examine travelers based on the ' Common Pass, ' which is a universal digital certificate. Already United Airlines and Cathay Pacific Airways in, the unification of the examination using a common path we are .

Joint pace with the world's three major aviation alliances, inspection systems, etc., using the digital inspection certificate 'common pass' as a common standard | Travel Voice
https://www.travelvoice.jp/20201112-147511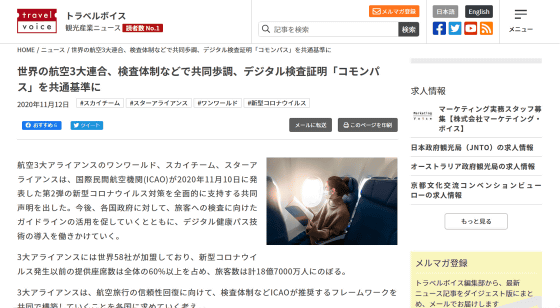 in Note, Posted by log1h_ik