New coronavirus vaccines and vaccination certificates are being traded in large numbers on the dark web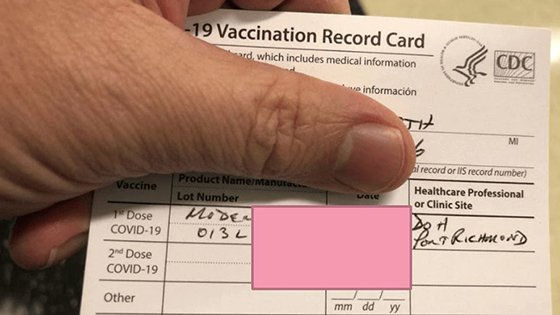 Vaccination with the new coronavirus vaccine has begun all over the world, but at the time of writing, many people have not been vaccinated. Meanwhile, security software development company
Check Point
reports that many 'new coronavirus vaccines' and 'fake vaccination certificates' are
being traded on the dark web.
A passport to freedom? Fake COVID-19 test results and vaccination certificates offered on Darknet and hacking forums --Check Point Software
https://blog.checkpoint.com/2021/03/22/a-passport-to-freedom-fake-covid-19-test-results-and-vaccination-certificates-offered-on-darknet-and-hacking- forums /
◆ New coronavirus vaccine
Check Point has found more than 1,200 'transaction pages on the sale of the new coronavirus vaccine' on the dark web. For example, on the trading page below,
a vaccine jointly developed by Oxford University and AstraZeneca is
trading for $ 500.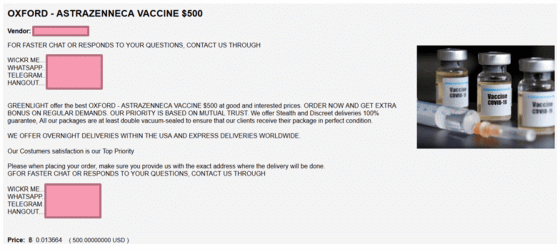 In addition,
the vaccine developed by Johnson & Johnson is
trading for $ 600 (about 65,000 yen).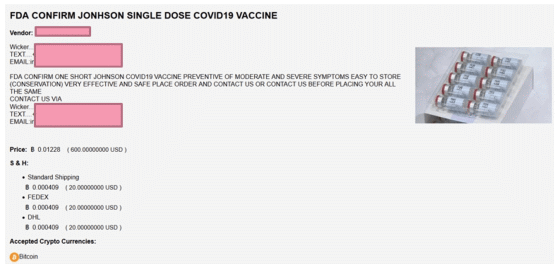 According to Check Point, sellers of the new coronavirus vaccine are based in countries such as the United States, Russia, France, Germany and Spain. In addition, many sellers are appealing that they can be shipped worldwide.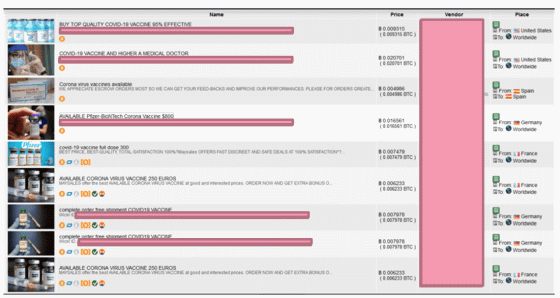 ◆ Fake vaccination certificate
It's not just the new coronavirus vaccine that is traded on the dark web. Below is a Russian vaccination certificate traded on the dark web, priced at 10,000 rubles (about 14,000 yen).



Vaccination certificates with the Centers for Disease Control and Prevention (CDC) logo were also traded. The price of this certificate is 150 dollars (about 16,000 yen), and it was sold by a person based in the United Kingdom.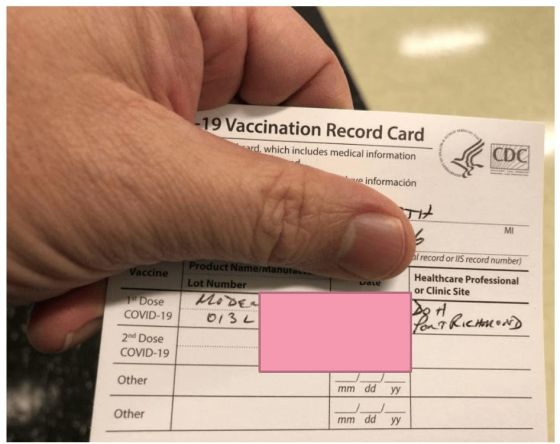 ◆ Fake test result certificate
The dark web also trades test result certificates for new coronavirus infections. On the following transaction page, the contents such as 'Negative proof required for overseas travel and employment', 'Shipping within 24 hours', 'Buy two and get one free' are appealed in Russian.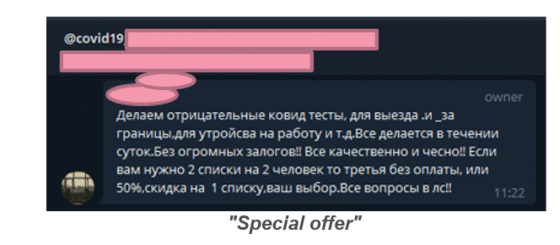 ◆ Actual exchange
Check Point researchers actually participated in the fake vaccination certificate trade. As a result, it turned out that all that was required to purchase the certificate was 'date of vaccination,' 'exact name,' and 'remittance of $ 200 (about 22,000 yen).' In addition, the seller said, 'We have sold the certificate to many people' and 'Everything has brought good results' to reassure the purchaser.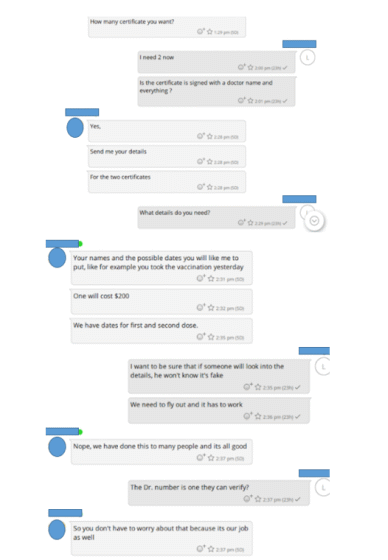 Check Point requires the following measures to prevent the use of fake vaccination certificates and test result certificates.

・ Watch for "misspelling", "misuse of terms", and "low quality logo" on the certificate.
-All countries encrypt the information of people who have been tested or vaccinated and manage it in a reliable repository.
-Print a digitally signed QR code or barcode on the certificate and link it to the repository.