'Air Car' that transforms from a car to an airplane in 3 minutes is announced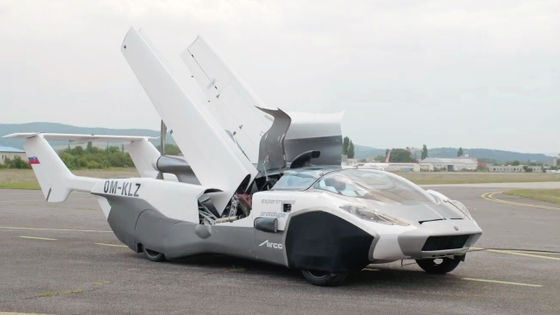 Slovak car maker 'Klein Vision' has released a movie of 'Air Car' that transforms a car running on the road into a 'flying car' in 3 minutes.

Klein Vision – Flying Car

https://www.klein-vision.com/
This car transforms into a plane in 3 minutes | Metro News
https://metro.co.uk/2020/10/29/this-car-transforms-into-a-plane-in-3-minutes-13498403/
If you play the following movie, you can see how AirCar transforms from a car to an airplane and a virgin flight.
KleinVision Flying Car takes maiden flight (Official Video) --YouTube
This is the Air Car developed by Klein Vision. At this point, it looks like a normal car with a large rear wing.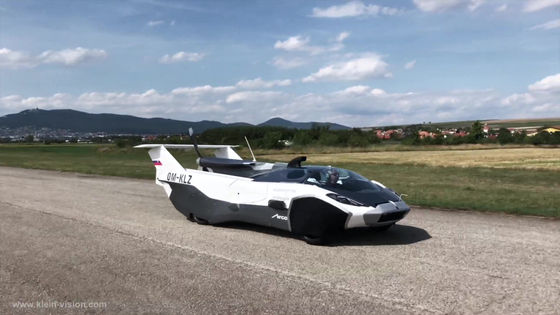 Started transforming into an airplane. First, the rear wing extends behind the car body.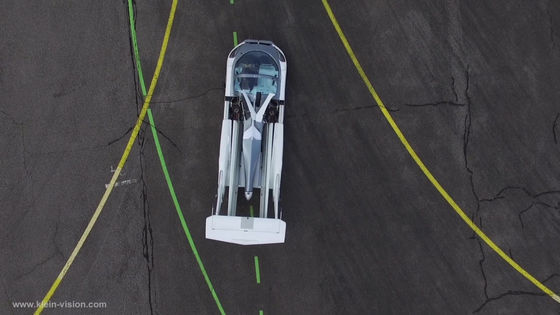 Then, after the wings stored in the rear part of the car body rose up ...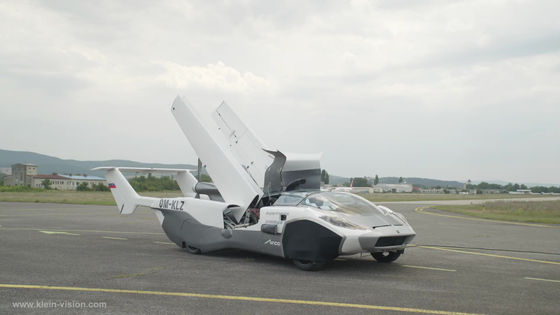 Expand to the left and right.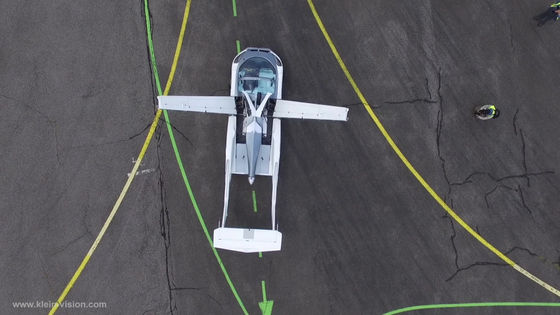 Seen from the side, it looks like this. You can also see that there is a propeller at the rear of the car body and inside the rear wing.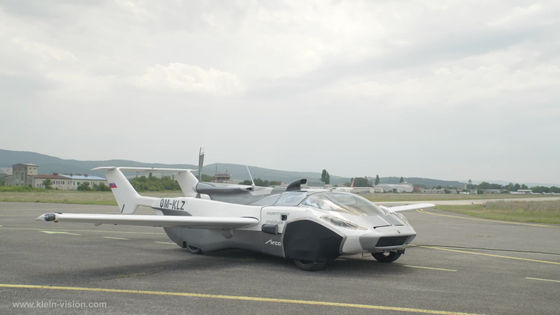 Air Car that starts while rotating the propeller.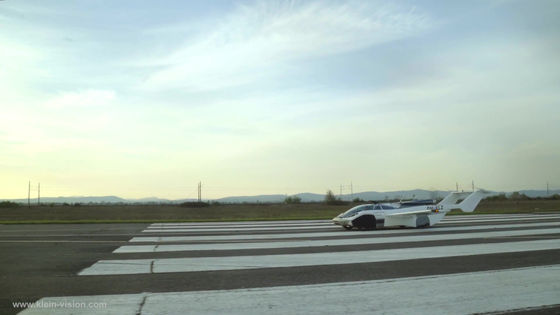 In addition to the steering wheel, the driver's seat has various instruments and levers. When the pilot pulls the steering wheel toward you ...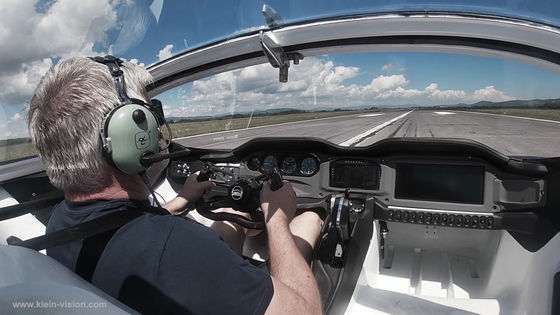 AirCar has taken off.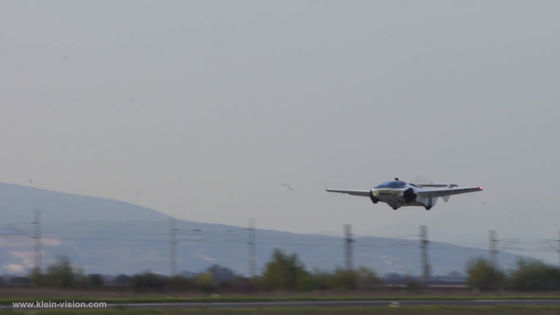 You can see the ground far below.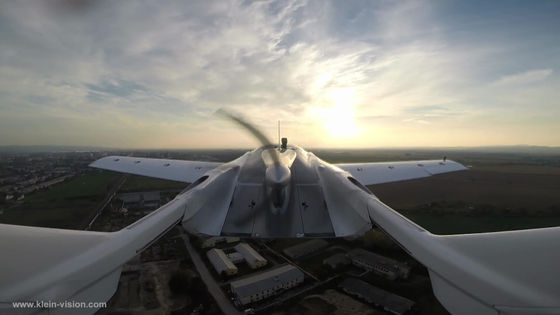 After flying calmly over the sky ...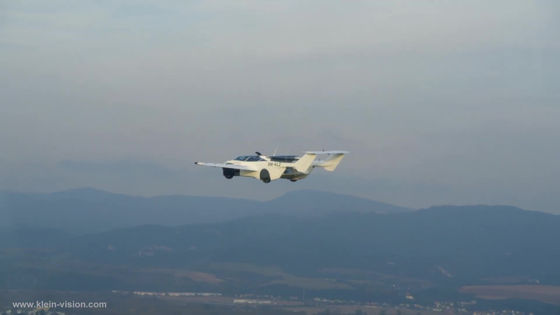 landing.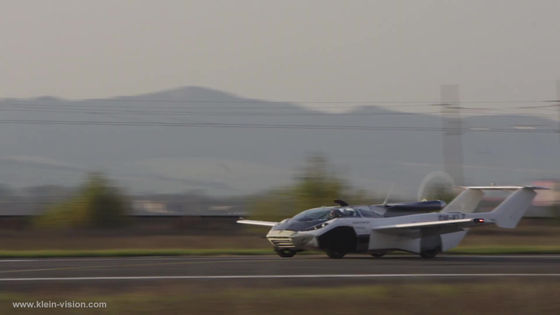 The image of the car being transformed into a car also shows the wings being folded.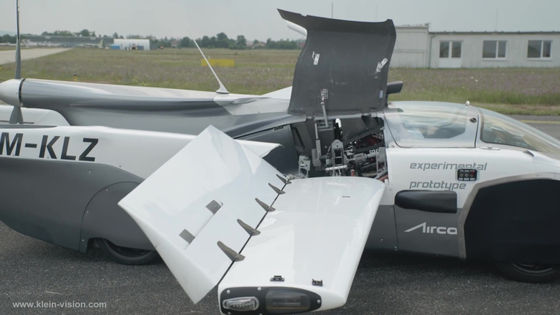 Contrary to when it was transformed into an airplane, the wings were folded to the rear ...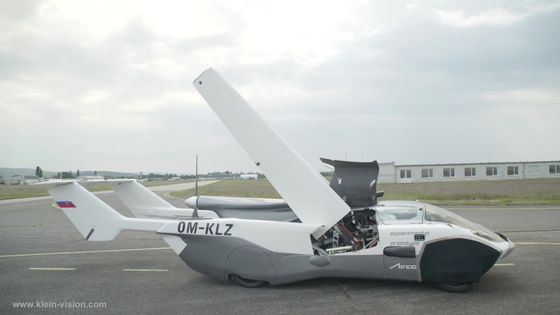 The rear wing slides back into place and returns from the plane to the car.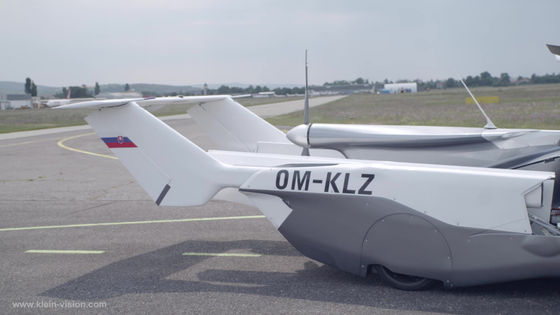 You can see in detail how AirCar returns from the plane to the car in the following CG movie.


According to the announcement, the two-seater model AirCar can fly at a maximum speed of 200 kilometers per hour, and the estimated cruising range has reached 1000 kilometers. However, takeoff requires a 300-meter gliding.

Stefan Klein, CEO and CTO of Klein Vision and test pilot of AirCar, said of AirCar's first flight, 'All the key flight parameters that underpin AirCar's development. The theoretical concept and the correctness of the calculation were confirmed. '

At the time of writing the article, the price of AirCar has not been announced, but there are buyers who have already reserved AirCar. In addition, Klein Vision has already started developing a 3- to 4-seater model and an amphibious model.