Contrail becomes the third undefeated Triple Crown horse in history, the first time in 15 years since his father Deep Impact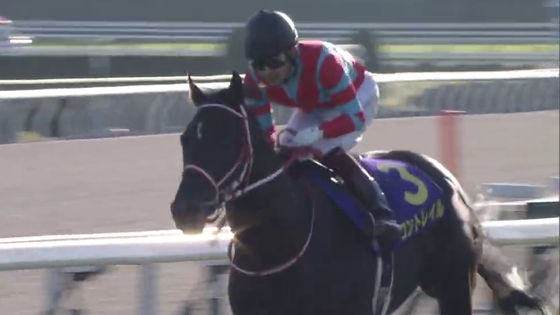 At the 81st Kikuka Awards held at Kyoto Racecourse on Sunday, October 25, 2020, the most popular Contrail won and achieved the undefeated triple crown. This is the eighth horse to achieve the Triple Crown for the first time in nine years since Orfevre in 2011. The undefeated Triple Crown horse is the third in history.

Race table: Kikuka-sho This week's featured race JRA

https://www.jra.go.jp/keiba/thisweek/2020/1025_1/syutsuba.html
Contrail was born in April 2017. My father is the 2005 Triple Crown Horse, Deep Impact, and my mother is Rhodochrosite, who has not won seven races and has been breeding. My mother's father is Unbridled's Song.
A popular horse from the beginning of his debut in September 2019, he won the second race, the GIII Tokyo Sports Cup 2-year-old stakes, in record time. In addition, the 2-year-old GI Hopeful Stakes also won.
2019 Hopeful S-YouTube
In 2020, head to the
classic
front and challenge the triple crown race directly without using step races. Both the Satsuki Sho and Tokyo Yushun (Japan Derby) won by overcoming Salios and achieved the double crown.
2020 Satsuki Sho-YouTube
2020 Japan Derby-YouTube
In autumn, he won the GII Kobe Shimbun Hai. In this race, betting ticket sales were the highest in the race.
At the Kikuka-sho, as usual, the race is held down. From the last corner, I lined up at the beginning of the straight line, and at the end I defeated Aristotle's onslaught and won. The triple crown is the eighth in history, and the undefeated triple crown is the third record following Symboli Rudolf (1984) and his father Deep Impact (2005).
2020 Kikuka Award-YouTube
In the horse racing world, Daring Tact had just achieved the first ever 'undefeated mare triple crown' a week ago.
Daring Tact achieves the first ever 'Undefeated Mare Triple Crown' --GIGAZINE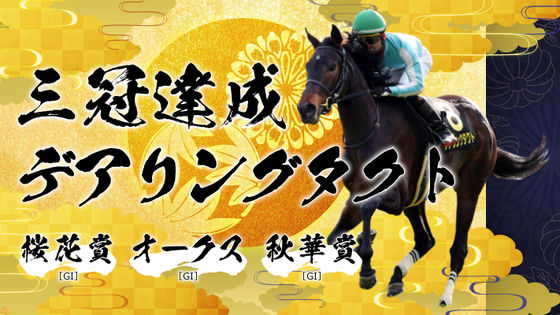 According to the jockey Yuichi Fukunaga, the deal was not good and 'I was not able to demonstrate the best performance.' Regarding the straight line, the opponent (Aristotle) responded well and I thought that it was not good to run side by side, but he believed in the horse and said that he rode so as not to shake his feelings.