Introducing a fierce man who developed a device that allows you to enjoy a footbath in reality with a virtual girl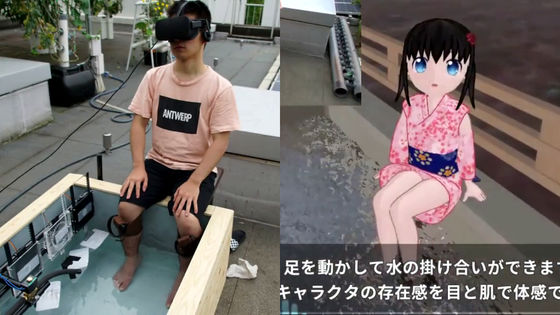 I'm sure there are people in the wider world who are worried that 'I want to have a footbath date with a girl! But that child is a resident of a different dimension and can't take the same bath ...'. For those who have suffering and loneliness that can not overcome such a dimension wall, a student of the University of Electro-Communications graduate school has developed a device that allows you to enjoy footbath with a virtual girl using virtual reality (VR) and released it in a movie doing.


I made a VR to take a footbath with a character-Nico Nico Douga


'Why don't you feel lonely if you take a footbath alone?', A man who somehow takes a footbath that seems to be handmade on the rooftop where the solar panel is placed.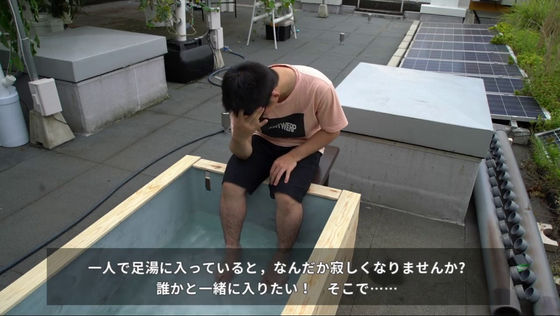 The device 'FOOT BATH for loneliness' that saves you from such loneliness is as follows.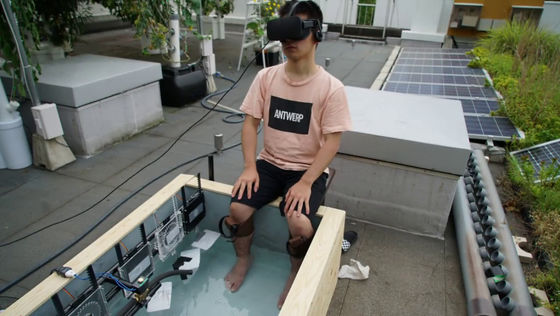 In the headset I'm wearing, a virtual girl is in the same footbath.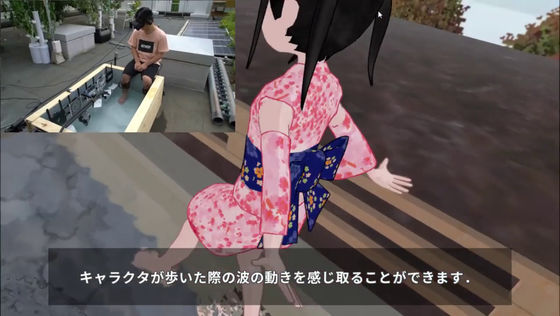 Furthermore, not only is there a girl in the virtual space, but when the girl walks, the waves hit her feet, and it is possible for her to interact with her feet.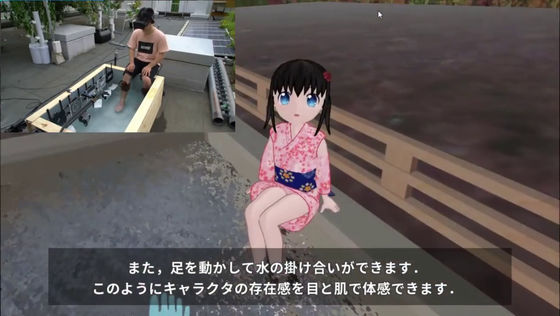 The configuration of the device looks like this. The dedicated footbath is equipped with a wave-making device and a spray device. The user also wears a VR head-mounted display and a tracker to read the movement of the foot.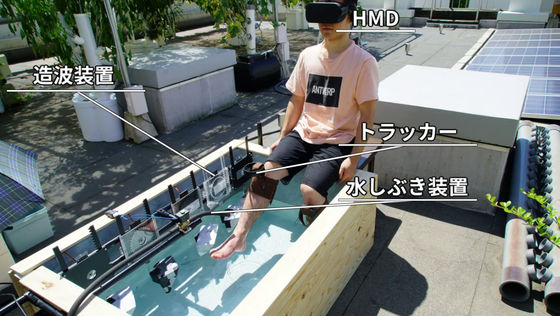 The wave-making device has a triangular columnar block that can be moved up and down to create waves in the footbath.



When the girl moves from the front to the back, the wave-making device also moves from the front to the back, and you can reproduce the waves as if the girl really walked. By receiving this wave on your feet, you can add depth to the experience of using a virtual girl and a footbath.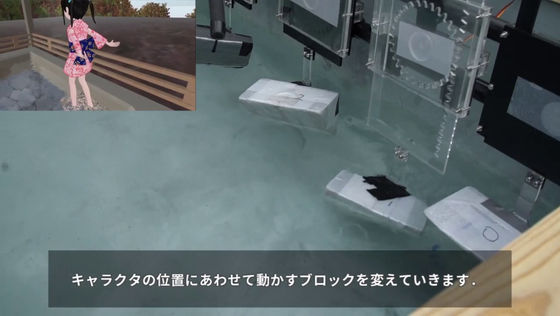 In addition, the spray device injects the water assembled by the pump and puts it on the user's foot.



When the tracker on your foot detects movement, this spray device is activated.



It is a device to make the experience of watering a girl with her feet in the VR space more realistic.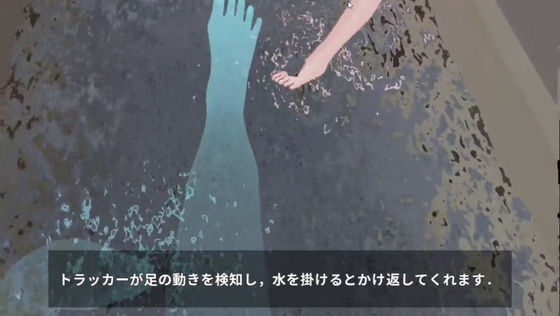 At the end of the movie, a powerful message 'I will not leave you alone!' 'Solitary FOOT BATH' was a system that could realize a footbath date beyond the dimensional wall with considerable power. This device was developed by Kei Tsuchiya, Hideyuki Asatsu, Hanamichi Sanada, Ei Tanaka, and Ryo Mizuhara of the Kajimoto Laboratory of the University of Electro-Communications, and was developed by
the 26th International Student Opposition Virtual Reality Contest.
It is said that he won the 3rd place in.