Players complained about full screen ads suddenly incorporated in the game, EA apologized & deleted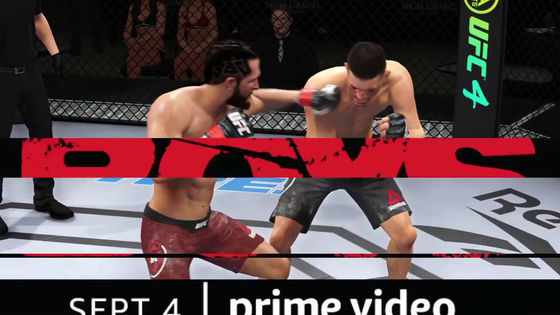 The game sales company, Electronic Arts (EA), commented about the advertisement inserted in the game of the popular game '
EA SPORTS UFC 4
' which is the subject of martial arts, '
Enabling
players to fully experience EA SPORTS UFC 4'. I announced that I deleted it as 'for'.
EA responds to fan backlash to in-game ads in UFC 4 • Eurogamer.net
https://www.eurogamer.net/articles/2020-09-05-ea-on-the-ropes-after-adding-in-game-ads-to-ufc-4
With EA SPORTS UFC 4, just two weeks after its launch, with the August 14, 2020 update, full-screen ads will now appear in replays during a martial arts match.
The following is the place where the advertisement is actually displayed on EA SPORTS UFC 4, posted on the overseas bulletin board site Reddit. Before and after the slow replay is played, an advertisement that appeals to the start of distribution of the Amazon Prime Video drama '
The Boys
' Season 2 will be displayed on the full screen. It is also reported that this full-screen ad is being
displayed
not only on EA SPORTS UFC 4, but also on its predecessor, EA SPORTS UFC 3.
EA decided to add full-on commercials in the middle of gameplay in a $60 game a month after it's release so it wasn't talked about in reviews from r/assholedesign


In-game ads are no longer common, but most are games that are free to download, especially games for smartphones. It's a fairly rare case that a fixed price of $60 (about 6300 yen, 8700 yen for the Japanese version) is for stationary game machines and PC games, and that advertisements unrelated to the game content are displayed outright.

When EA SPORTS UFC 4 displayed a full-screen advertisement on Reddit, more than 91,000 Upvote (yes voting) gathered at the time of article creation, most of 4700 comments were criticized by advertisement It was a typical content.

One Reddit user said, 'I don't mind advertising if it's a game that's free to play. But it's just an insult to be flooded with ads at full-priced retail prices. only be displayed on, or if in a corner of the screen through a video only five seconds, I think that's what actually pretty cool even in the ad, 'he said opinion has been.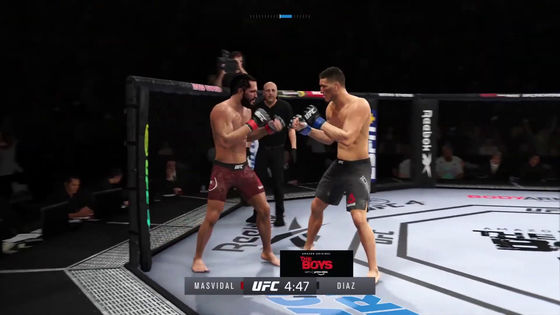 EA has removed the full-screen ad in question as a result of a flood of complaints in EA's SNS account triggered by the issue on Reddit. For a series of events, EA told gaming news media Eurogamer, 'We were not welcome to show ads in replays or overlay experiences. Ads were disabled by the development team and experienced by players. I apologize for the interruption of gameplay." on September 6, 2020.

EA added, "I think we should have told the players up front, and that's our responsibility. We want our players to get the best playing experience with EA SPORTS UFC 4. We're hoping that we'll never see it in replay again in the future. Thank you for your continued feedback on EA SPORTS UFC 4.'

In addition, the Wall Street Journal reports that although a test to display advertisements was already conducted with EA SPORTS UFC 3 in 2018, there was no particular indication from the player.