Google publishes website 'ChromeOS.dev' that supports Android application development and optimization on Chromebook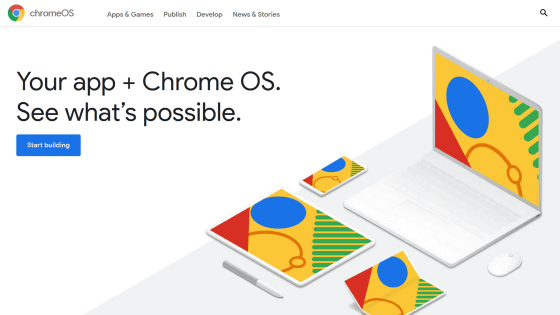 The
Chrome OS
installed in Google's
Chromebook
is an OS based on the
Linux kernel
, and since 2016, it also supports Android applications. In order to support Android application development on Chromebook and optimization for Chrome OS, Google has released a dedicated website ``
ChromeOS.dev
'' for developers and business leaders, as well as an emulator that can test Android applications on Chromebook Announced that it is now available.
Chrome OS | chromeOS.dev
https://chromeos.dev/en
Android Developers Blog: ChromeOS.dev — A blueprint to build world-class apps and games for Chrome OS
https://android-developers.googleblog.com/2020/08/introducing-chrome-os-dev.html
Google's making it easier for Android app developers to work from Chromebooks
https://www.androidpolice.com/2020/08/12/googles-making-it-easier-for-android-app-developers-to-work-from-chromebooks/
Google makes building Android apps on Chrome OS easier | TechCrunch
https://techcrunch.com/2020/08/12/google-makes-building-android-apps-on-chrome-os-easier/


``People spend more time in their homes than outdoors, and at the same time, they are increasingly relying on their personal desktops and laptops to make their everyday lives easier,'' says Google. Claims to be growing. From March 2020 to June 2020, sales of Chromebooks increased by 127% year-on-year.

The Chrome OS already on Chromebooks supports Android apps, but the Chrome OS development team said, 'To provide an app experience that really improves people's lives, developers need the right tools, resources, and You need to have
best practices
in place.' Therefore, he said he was excited to introduce 'ChromeOS.dev,' a dedicated resource for developers.
With 'ChromeOS.dev', developers can easily access various information that developers need, such as how to optimize Android applications for Chrome OS and how to publish applications on Google Play. In addition, 'ChromeOS.dev' is an open source
Progressive web application (PWA)
and can be accessed even offline using a cache.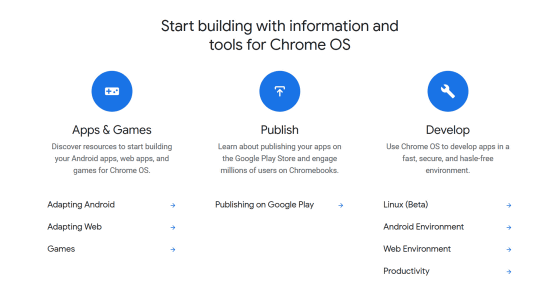 Google is also reporting on the addition of new features to support app development on Chrome OS. The customizability on the Linux terminal has improved, multitasking has become possible using tabs and shortcut keys, and it has become possible to customize the terminal and switch backgrounds, frames, fonts, etc.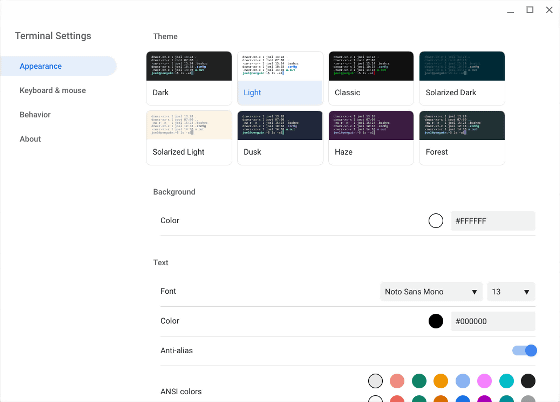 In addition, some Chromebooks can now run the full Android emulator, allowing developers to test Android apps on Chromebooks without having to have a real Android device. Chromebooks allow you to deploy Android apps directly to Chrome OS without having to use developer mode or connect your device via USB, so you can end-to-end Android with one Chromebook. It seems that application development is possible.

The Chrome OS development team is introducing a game loft example of a game development and distribution company based in France as a successful example of optimizing Android applications for Chrome OS. When GameLoft optimized the mobile race game ' Asphalt 8: Airborne ' for Chrome OS, it said that revenue from Chrome OS users increased by 9 times.

Gameloft races to 9X more revenue by optimizing for Chrome OS | chromeOS.dev
https://chromeos.dev/en/stories/asphalt-8