AMD announces the second quarter financial results of 2020, CPU for mobile & server is strong but GPU struggles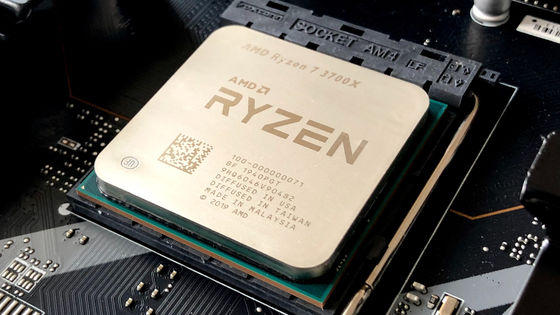 Chip maker AMD announced its financial results for the second quarter of 2020 on July 28, 2020. Total revenue in the second quarter of 2020 was $1.93 billion (about 203.0 billion yen), while sales of mobile processors and server processors were particularly strong, while NVIDIA's rival GPU was struggling And it seems.

AMD Reports Second Quarter 2020 Financial Results | Advanced Micro Devices

https://ir.amd.com/news-releases/news-release-details/amd-reports-second-quarter-2020-financial-results
AMD posts strong $1.93 billion in revenue for Q2 2020 as it gains on Intel | VentureBeat
https://venturebeat.com/2020/07/28/amd-posts-strong-1-93-billion-in-revenue-for-q2-2020-as-it-gains-on-intel/
AMD Reports Q2 2020 Earnings: Notebook and Server Sales Drive a Record Quarter
https://www.anandtech.com/show/15935/amd-reports-q2-2020-earnings-notebook-and-server-sales-drive-a-record-quarter
AMD's revenue for the second quarter of 2020 was $1.93 billion, surpassing the market forecast of $1.85 billion. Gross profit margin was 44%, operating income was $173 million (about 18.2 billion yen), and net income was $157 million (about 16.5 billion yen). Revenue increased 8% year-on-year and 26% year-on-year. On the other hand, operating income and net income have increased year-on-year, but have decreased slightly year-on-year.



In its core business of Computing & Graphics, revenue for the second quarter of 2020 was $1.37 billion (about 144 billion yen), an increase of 45% year-on-year. Operating income was $22 million (about 231 million yen) in the same period of the previous year, but increased significantly to $200 million (about 21 billion yen). AMD believes that this significant increase in sales was due to higher sales of notebook PCs in the second quarter of 2020 and a significant increase in shipments of CPUs for notebook PCs.


The number of PC shipments in the second quarter of 2020 is increasing compared to the same period of the previous year, but demand is expected to be short-term-GIGAZINE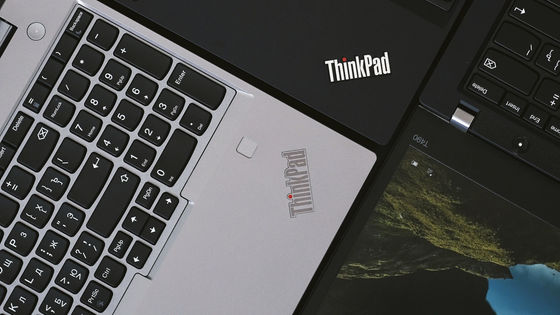 On the other hand, if limited to GPUs, sales for mobile devices increased significantly, but sales for GPUs for desktops declined, so overall revenue was down year-on-year. IT news media Anand Tech said,
``
In the second quarter of 2019, the sales of GPUs were weak because the purchase of the Radeon GPU that adopted the
RDNA architecture
was scheduled to appear, so the sales of the GPU were weak, but the second quarter of 2020 I'm surprised that it was sluggish in the quarter.'
AMD's Enterprise Embedded Semi-Customized segment revenue was $556 million, a 4% decrease year-over-year and a 62% increase year-on-year. According to AMD, sales of semi-custom products decreased compared to the previous year, while sales of EPYC processors for servers increased significantly.
AMD's CEO Lisa Su said, ``Ryzen and EPYC sales more than doubled year-on-year, and record sales of laptops and server processors showed record growth, and second quarter performance was favorable 'Despite some macroeconomic uncertainties, AMD is improving its full-year earnings outlook as it enters the next growth stage driven by accelerated business in multiple markets.' Did.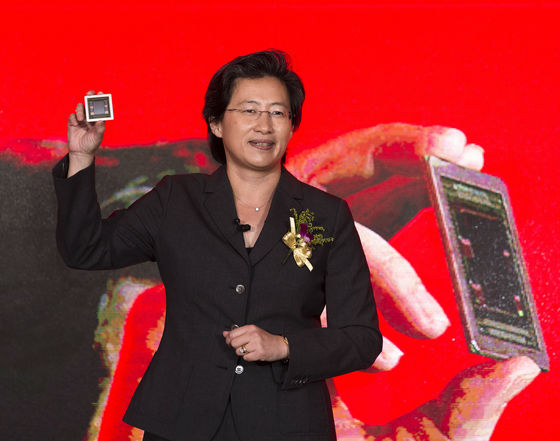 by
Gene Wang
AMD also announced a brief roadmap for the second half of 2020 as part of its quarterly earnings announcement. According to the roadmap, AMD's new CPUs and GPUs will be released at the end of 2020. Also, by the end of 2020, GPUs that adopt the '
RDNA 2 architecture
', which is the next-generation GPU architecture, will be introduced to the market for the first time as they are installed in PlayStation 5 and Xbox Series X.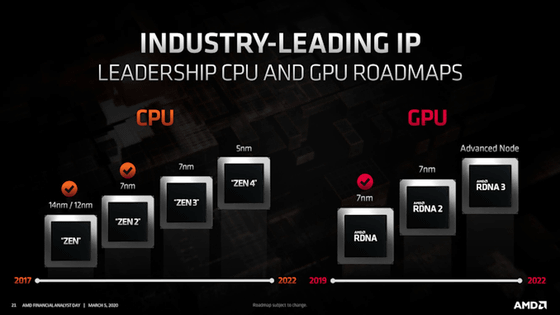 In addition, a next-generation CPU that uses the Zen 3 architecture will debut for the desktop in the second half of 2020. At the end of 2020, EPYC Rome 's next-generation processor adopting Zen 3 architecture, 'EPYC Milan', and AMD's first cDNA architecture GPU for the data center market will be introduced.

in Note, Posted by log1i_yk