It is pointed out that the movement of vaccine opponents has become active taking advantage of the pandemic of the new coronavirus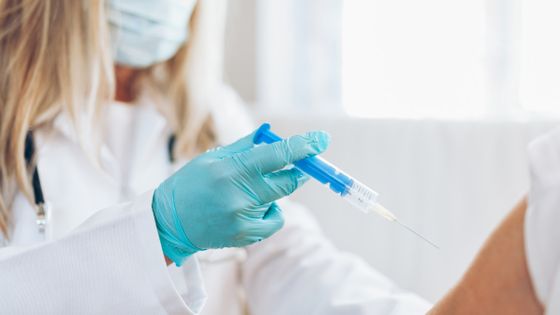 With the pandemic of the novel coronavirus infectious disease (COVID-19) severely impacting the world, people are looking forward to developing an effective vaccine. On the other hand, it has been pointed out that anti-vaccine people who claim that vaccination is dangerous are activating the movement by taking advantage of the COVID-19 pandemic.

There's Another Insidious Side Effect of This Pandemic-More Anti-Vaxxer Activity

https://www.sciencealert.com/anti-vaxxers-seize-virus-moment-to-spread-fake-news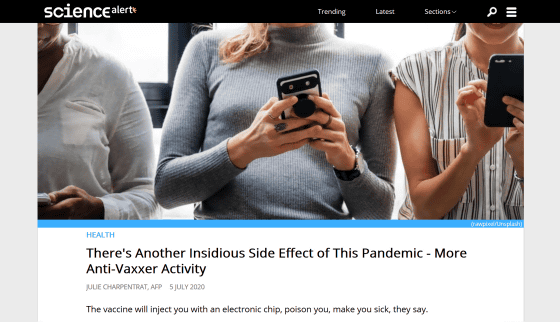 Vaccine development of the new coronavirus is being carried out in each country,
and human clinical trials have begun
in the United States
from March 2020
, and vaccine clinical trials have also started
in
Japan from June 30
. However, a group of anti-vaccine groups, who are campaigning against vaccination, are trying to spread their claims by taking advantage of the COVID-19 pandemic.
On May 4, 2020, vaccine opponents
posted
a
movie called 'Plandemic'
on YouTube and other
places, calling for false information about the new coronavirus
. This movie where conspiracy theory is developed based on the claim that 'vaccine is a tool for making money that causes health damage' is spread on social media such as Facebook, Instagram, Twitter, and has been played millions of times I will.
In addition, the anti-vaccine claim spread on social media states that 'the vaccine contains abundant
phenoxyethanol
, which is used as an antiseptic, and
potassium chloride,
a drug used in executions in the United States.' There seems to be something. Experts point out that while the claims of vaccine opponents are not new, the COVID-19 pandemic is gaining more presence on social media.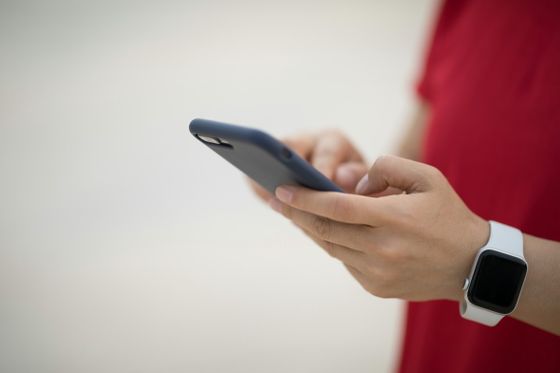 Sylvain Delouvee , a social psychologist at the University of Rennes , says that the'echo chamber phenomenon ', where beliefs are strengthened by repeating assertions in a closed community, occurs very efficiently on social media. ..

Social media platforms are trying to suppress the misinformation that vaccination opponents are appealing, but the efforts have not been successful and the content of vaccination opponents on social media is increasing rapidly. Delouvee points out that the claims of vaccine opponents are also evolving, reaching people beyond the political gap.

Associate professor David Broniatowski of George Washington University said it was unclear to what extent the COVID-19 pandemic changed the claims of vaccine opponents. 'We're investigating whether the pandemic has made vaccine opponents more active, or whether the pandemic's attention has made the vaccine opponent's claims more visible,' Broniatowski said. I will.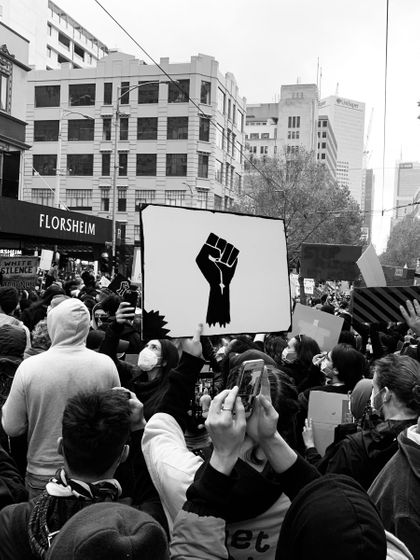 Amelia Jamison of the University of Maryland argues that vaccine opponents are booming due to the COVID-19 pandemic. During the COVID-19 pandemic , protest demonstrations against going out restrictions were held one after another, and there were also opponents of masks who protested against the move to obligate wearing masks and appeared. Has come out in the name of 'protecting individual freedom,' Jamison said.

On the other hand, although it seems that vaccine opponents are gaining momentum on social media, in reality, vaccine opponents are only a minority. A 2018 survey found that about 80% of the world believe that vaccines are safe and effective, with 7% of those who disagree with the safety and effectiveness of a vaccine. It was not passed.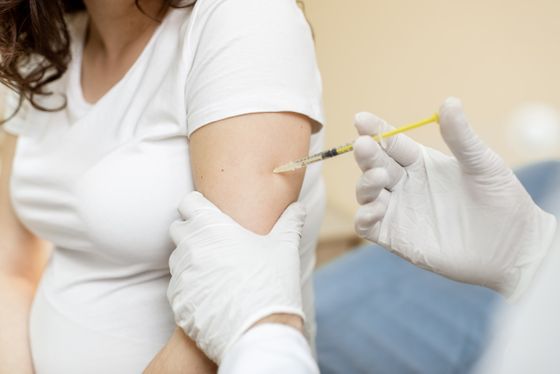 in Note, Posted by log1h_ik