Research results that women who often see adult movies are 'easy to get sexual pleasure'


The effects of adult movies on sexual response are not well understood, and there are very few studies on 'women watching adult movies'. A large sex life survey of American and Hungarian women found that women who watch adult movies while masturbating are more likely to reach orgasm .

IJERPH | Free Full-Text | Effects of Pornography Use and Demographic Parameters on Sexual Response during Masturbation and Partnered Sex in Women | HTML

https://www.mdpi.com/1660-4601/17/9/3130/htm
Women who use pornography more frequently tend to have better sexual outcomes, study finds
https://www.psypost.org/2020/05/women-who-use-pornography-more-frequently-tend-to-have-better-sexual-outcomes-study-finds-56886
A research team
at
the
University
of
Valparaiso
, USA, researched the relationship between female adult movie viewing and sexual life. The research team asked 2433 women over the age of 18 in the United States and Hungary to anonymously complete a sex-related questionnaire.
As a result of the survey, it was found that the frequency of viewing adult movies was related to 'positive results' in sexual life such as masturbation and sex. It is said that women who frequently watch adult movies tend to get sexual arousal and easily reach orgasm during masturbation, and the pleasure of orgasm is great, but the time to reach orgasm becomes longer. Similarly, in the case of sex with a partner, the higher the frequency of watching adult movies, the easier it is to reach orgasm, and the longer it takes to reach orgasm.
In addition, the survey results reveal that 'what kind of women are more likely to watch adult movies?' Studies show that women who meet the conditions of 'premenopausal', 'feeling persistent anxiety and depression,' 'non-heterosexual,' 'having more than one partner,' and 'American' were masturbating during There is a high probability that they are watching adult movies. It was also shown that decreased school performance associated with anxiety and depression was associated with sexual insensitivity, and anxiety and depression were associated with decreased relationship satisfaction and sexual satisfaction.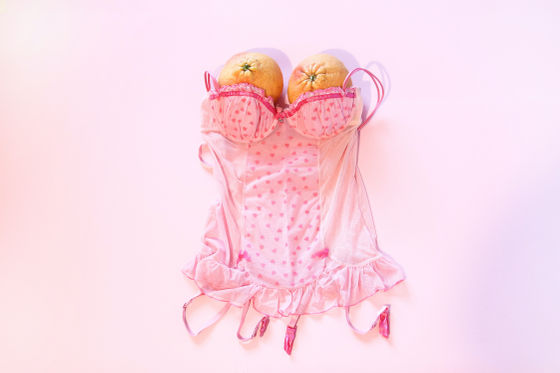 Regarding the prejudice that there are sexually insensitive women who often see adult movies in the English-speaking world, Sean M. McNabney, who was the lead author, said, ``This prejudice is not a fact It was concluded that women who watch adult movies in are more likely to reach orgasm while having sex with their partner.' 'There is no relationship between watching adult movies and satisfaction with sexual relationships, Satisfaction with sexual relationships may depend on other factors,' she added.

In addition, Mr. McNabney notes that this research is 'I do not know whether there is a woman who can be said to be'porn addiction' that can not reach orgasm unless you see an adult movie' 'Respondents are adult movies I do not know what I think about it,'' and the research result this time is 'only showing the relationship between adult movie viewing and sexual function, not causal relationship'. I emphasize that.


in Science, Posted by darkhorse_log