'The police have been monitoring black activists for some time,' a black journalist testifies.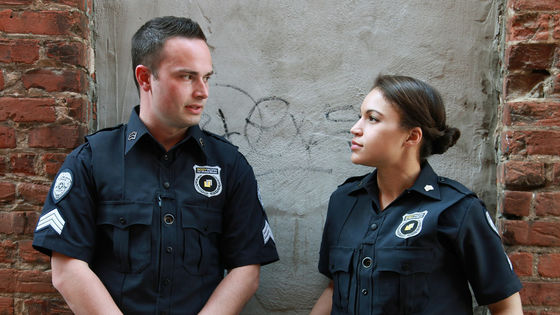 With the
slogan of
'
Black Lives Matter,
' a campaign to abolish discrimination against black people has spread throughout the United States since the end of May 2020. Black journalist Wendy C. Thomas argued that ``American police were watching black journalists and activists, and they were being watched,'' as black-haired journalist Wendy C. Thomas reported in the daily reports of conflicts between black people and police. I will.
Police have been spying on black reporters and activists for years.I know because I'm one of them. »Nieman Journalism Lab
https://www.niemanlab.org/2020/06/police-have-been-spying-on-black-reporters-and-activists-for-years-i-know-because-im-one-of-them
Memphis was the center of the
African-American civil rights movement
of 1960, and it was also in Memphis that
Pastor King
, a known leader, was assassinated. Thomas alleges that the Memphis Police (MPD) set up a department to spy on activists, including Rev. King, and the black student movement and trade unions. For example, in a
photo
of Pastor King being assassinated, a man cuddling over Rev. King who was shot and collapsed was appointed to infiltrate an extremist activist group, all pointing in the direction of the shooting.
It
is said to have been
a male police officer for MPD
.
In 1978, the city of Memphis agreed a court order prohibiting police from monitoring citizens in ways that could violate freedom of speech and constitutional rights. However, the
American Free Human Rights Association
(ACLU) sued MPD in 2018, claiming that 'the MPD was in violation of the 1978 Consensus Order.'
MPD's espionage activity was ``to track potential threats'', but MPD's spy who was revealed in a trial in 2018 was unfounded rumor and activists on Facebook I was collecting photos of the above, and doing monitoring reports of events such as 'Black Food Truck Festival' that could not be felt as a threat by any means.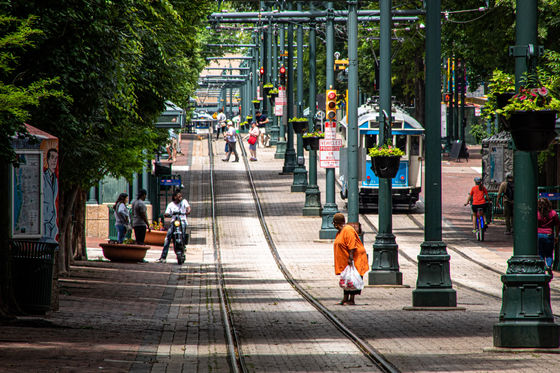 In addition, the MPD has increased surveillance and discrimination against black activists and journalists, Thomas said. For example, when Thomas asked the mayor to do a one-on-one interview, the city's chief communications officer, Ursula Madden, said, 'Objectivity determines whether you can meet with the mayor in a one-to-one relationship.' Looking at your social media, I found that your attitude toward the mayor was not objective,' he declined from the interview. Mr. Thomas replied, 'Please tell me what went wrong in my interview,' but there was no response.

Also, when he received a threatening e-mail from his readers and reported it to the police, no special investigation was conducted and no suspect was identified. A few years later, after confirming with the MPD 'who and what procedure did the investigation take,' the person in charge refused to share the information.

Called witness in the ACLU and MPD trials, Sergeant Timothy Reynolds was accused of being a colored race on Facebook and trying to connect with the black community.

A huge screen in the courtroom showed Consul General Reynolds' Facebook profile and the people he was following. Amanda Floyd, who was defending the ACLU side, asked Consul General Reynolds, "What does this note mean?" Reinolds said, "We were following Wendy C. Thomas. I answered.

He was connected to activists in the city of Memphis, and was also acquainted with the people in the plaintiffs in the suit filed by ACLU on behalf of him, so he suspected he had been the subject of the MPD. I'm guessing.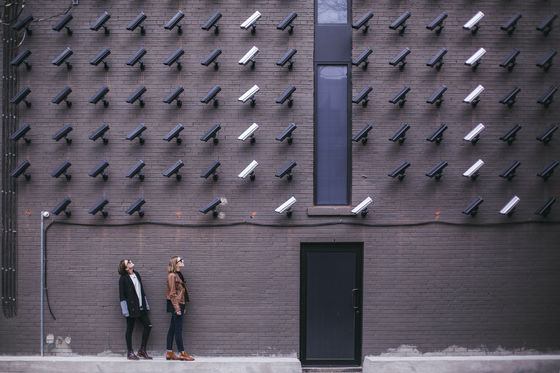 During the trial break, Thomas chased Consul General Reynolds and asked, 'Why did you follow me on social media?', but Consul General Reynolds 'can't talk about that.' He answered.

Soon after, Thomas demanded that the city of Memphis submit official records and emails and briefings about the three journalists, including Thomas, who MPD followed on social media. However, it was 430 days later that the city of Memphis created some records in response to this request.

The record contains screenshots of Mr. Thomas' posting on Facebook and Twitter, and in particular, there was a report of posting for the protest movement that participated in 2017. 'I don't know why police see me as a threat to watch in the name of public safety,' Thomas said.


in Note, Posted by log1i_yk