What is the cause of the bombing of alchemy that 'you can make a 900 yen round each time you order one pizza at your store'?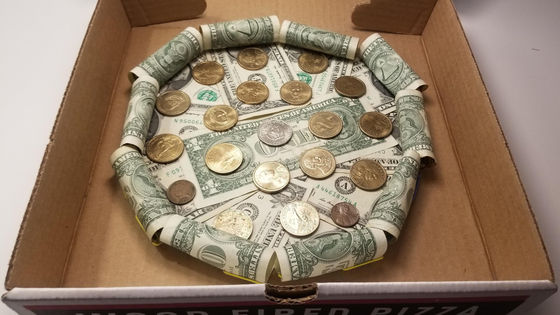 The pandemic of the novel coronavirus infection (COVID-19) is driving rapid growth in food delivery services like
Uber Eats
. Meanwhile, a pizza restaurant owner discovered a mysterious mechanism that 'If you use the delivery service to order your own store, you will get 900 yen for each pizza'.
Doordash and Pizza Arbitrage-Margins by Ranjan Roy and Can Duruk
https://themargins.substack.com/p/doordash-and-pizza-arbitrage
The alchemy was discovered by a pizza restaurant owner, a friend of blogger Lanjan Roy. The friend continued to refuse contracts with food delivery services such as Uber Eats because he didn't want to compete with Domino's Pizza. However, one day suddenly, the customer began to complain about the delivery service such as 'The pizza was delivered in a cold state' even though the delivery was not done.
As a result of detailed investigation of complaints, it turned out that a search advertisement including a button 'ORDER DELIVERY' was displayed in the search results when I searched Google by the store name before I knew it. DoorDash was carrying out the service of 'delivering via DoorDash' without notice to the restaurant managed by a friend. When the user presses the button 'Order delivery', DoorDash's courier was carrying out the task of 'purchasing pizza at the restaurant and delivering it to the customer' without permission.



The customer's complaints about home delivery were also due to DoorDash's delivery staff, who did the pizza delivery on their own, didn't have a thermal bag. As a result of DoorDash pretending that the shop is delivering a service, the gourmet review site posted some unfavorable reviews such as 'The pizza that arrived was cold' and complaints to employees. , My friend's pizza restaurant got into a business problem.

But a friend, who was scrutinizing the delivery service in question, notices an unusual situation. That means that the price of pizza, which was originally $24 (about 2600 yen), is $16 (about 1700 yen) on the home delivery service system. So, if a friend who is a restaurant owner orders a pizza from his restaurant through DoorDash's courier service, he will pay $16 and receive $24 . If converted, it is a profit of 8 dollars (about 900 yen) per sheet.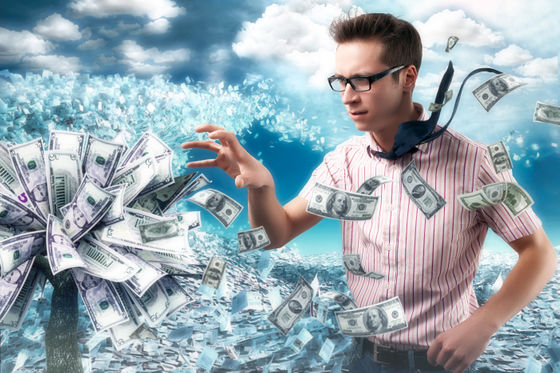 While my friend suspected that it was a mistake in some settings, when I actually ordered 10 pizzas from my store, the amount deducted from my credit card was 160 dollars (17,000 yen), After all, the price for one pizza was $16. On the other hand, DoorDash's courier paid $240 to the restaurant, which is $24 per pizza. As a result, it was confirmed that DoorDash was performing an absurd service of receiving $160 and paying $240.

However, since the first experiment cost 70 dollars (about 7500 yen) as a topping and a box fee, the actual difference is not $ 80 (about 8600 yen) which is the difference between 240 dollars and 160 dollars, but 10 dollars (about 1100 yen) It was a yen). In order to maximize the difference, my friend dared to conduct a second experiment, "order 10 pizzas without toppings". This time, only the box fee of 5 dollars (about 500 yen) was separately charged, so the difference of 75 dollars (about 8100 yen) was obtained as a profit.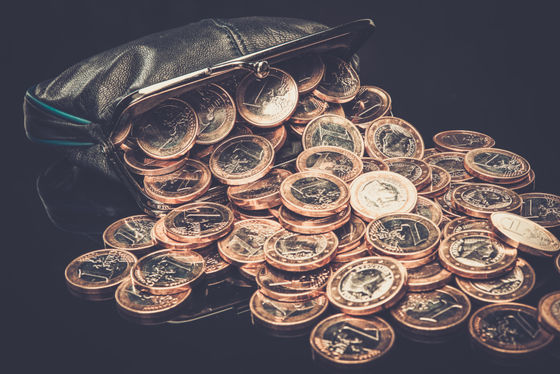 According to Roy's research, this phenomenon is due to the 'trial period' system by DoorDash. DoorDash says that it has set up a trial period to register 'home delivery service' with Google without permission and to experimentally investigate 'how many orders are there'. DoorDash encourages restaurants to subscribe to their services for restaurants that are expected to benefit enough from the trial period results.

Roy denounces the 'looseness of the business itself' for food delivery services from a series of events. Grubhub the net loss of the first quarter of sales in 2020 363 million dollars (about 390 billion yen), the profit and loss 33 million US dollars (about 3.5 billion yen)
report
has been, DoorDash the total sales of 2019
Announced
a net loss of 900 million dollars (about 97 billion yen) and a loss of 450 million dollars (about 48 billion yen). Uber Eats also
announced
net sales of $744 million (about 80 billion yen) and profit and loss of 461 million dollars (about 50 billion yen) in the fourth quarter of 2019, so food delivery service All three major companies have posted net losses.
The food delivery service is also damaging to the food and drink industry, as the restaurant side has to pay 15% to 35% of the food bill for each order. Furthermore, there are some
indications
that the wages and rights of delivery staff who have contracts with food delivery services are not sufficient. You are getting a profit.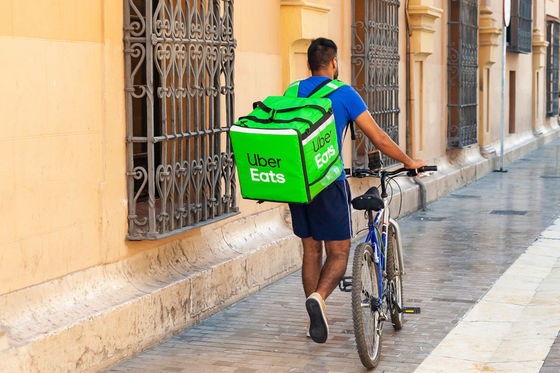 'Food delivery services have generated millions of business transactions, but no one is benefiting,' Roy said. We argue that a dedicated courier service like Domino Pizza is the proper courier service, not a gig economy like Uber Eats.