Pointed out that meal delivery services such as Uber Eats have now become indispensable jobs for people to live, and some say that they should be recognized as regular workers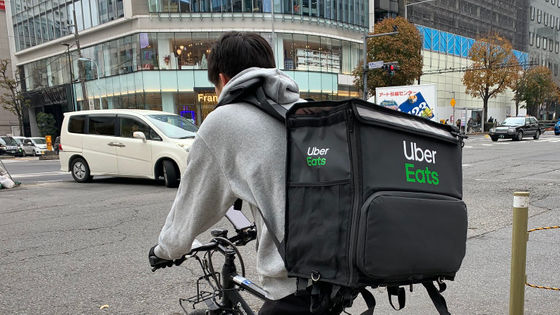 by
Yuya Tamai
'Meal delivery service' such as
Uber Eats
is a service that delivers food such as restaurants that do not correspond to on-site delivery to designated places. As the new coronavirus continues to prevent people from walking outdoors, it has been pointed out that while such food delivery services support people's lives, workers who support the services do not have enough wages and rights. I am.
Delivery workers are now essential.They deserve the rights of other employees
https://theconversation.com/delivery-workers-are-now-essential-they-deserve-the-rights-of-other-employees-134406
Uber Eats CEO Dara Kosroshahi said that on March 19, 2020, the growth rate of restaurants that newly joined the service in the week from March 12 to March 19 increased during normal times Announced that it recorded 10 times the rate. Ronald Josey, a
securities analyst
at U.S. investment firm JMP Securities, commented on this trend: 'I think this is because restaurants and other restaurants are trying to keep up with demand. speaking of how to get, there is no addition to rely on apps like Uber or put an ad 'and
comments
have been.
Meal delivery services not only benefit from growing demand, but also help those fighting the new coronavirus at the forefront of healthcare. Uber announced on March 30 that it
will
provide
health
care workers for the UK
National Health Service (NHS)
a total of 200,000 dispatching services and 100,000 Uber Eats meal deliveries free of charge. 'In the statement, NHS nurses and physicians are working heroically at the forefront of this crisis, and everyone at Uber is grateful for their extraordinary efforts. I hope the food and transportation we provide will help us a little bit. '
Deliveroo
, a British food delivery service,
has
also announced that it will offer NHS healthcare professionals 500,000 free meals, including Pizza Hut meals. As of March 30, 350,000 meals have already been
provided to
medical institutions.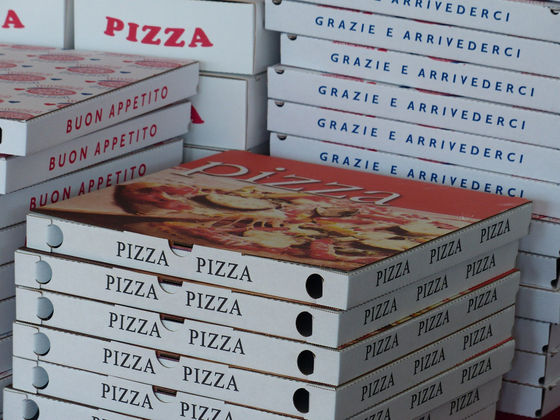 Behind these stories, however, is the problem that the delivery people who support the services are exposed to labor exploitation and health risks. `` Food delivery service drivers often work below the minimum wage and do not have the right to sick leave, '' said Tyler Riordan, an anthropologist at the University of Queensland who contributed to the academic news site The Conversation. Pointed out.

Many of the delivery workers are forced to work under insufficient benefits because many Uber Eats and other delivery services for meal delivery services are not solely employed workers but sole proprietors. This is because they have contracts with companies on the platform side. Such a way of working to receive a job through Internet services is called '
gig economy
.'
According to Riordan, 'There are no minimum wages or other restrictions on salaries paid by the gig economy platform to workers, so you can contract as many' independent contractors 'as you like. It will increase and increase the profits of the platform, but will decrease the revenue of individual deliverers. '
In addition, support for health risks is not very strong. Uber is on March 17, for 'Have been diagnosed with the new coronavirus infection, or delivery person who was ordered to quarantine by public health authorities', the financial support of up to 14 days
announcement
. However, Riordan and colleagues say, 'If a deliverer with symptoms of a new type of coronavirus infection voluntarily takes time off work, there is no sick leave or work injury. If you can't do that, you'll have to 'go out of business with contracts.' Even Uber, the industry's largest, hasn't provided enough assistance to its deliverers.
In order to protect delivery workers working on site from the threat of the new coronavirus, a labor union formed of delivery workers is
demanding
the platform side to 'supply gloves, masks, disinfectants, etc.' Says that no positive answer has been obtained.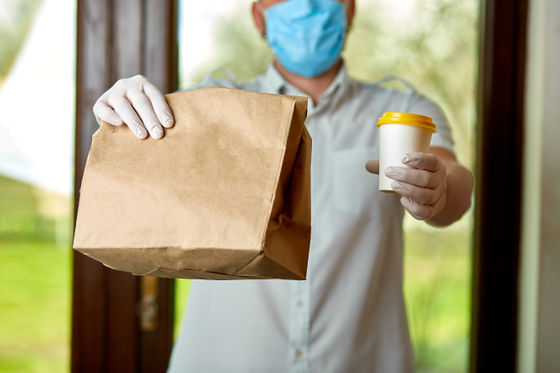 'In order for us to be healthy, we need a courier to deliver things to our doorstep. To maintain the services that are essential to this life, the law requires regular labor. We must guarantee the same legal rights and protections as those of the other. '