`` Chè '' tasting review that combines the flesh of mango and dragon fruit and the crunchy texture of crushed ice, almond tofu, jelly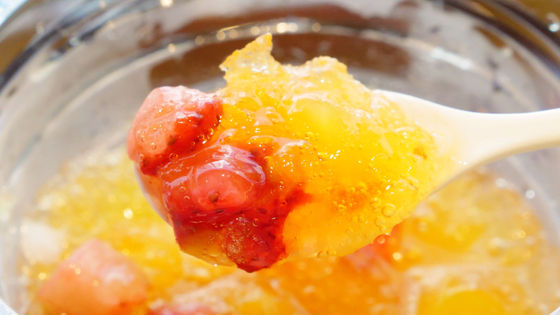 A sweet drink `` Chè '' that is a layered mixture of pulp sauce, jelly and shaved ice, arranged with a traditional Vietnamese sweet drink ``
Che
'' that mixed various fruits such as mango, lychee, and
pork
with beans and potatoes.
(CHA)
'is now available from First Kitchen and Wendy's First Kitchen. First Kitchen & Wendy's First Kitchen version has three types of chains, 'Dragon Fruit', 'Mango' and 'Matcha Azuki', so I have tasted them all.
New release of One Hand Vietnam Sweets Chè!
https://www.first-kitchen.co.jp/news/?nwid=716
'Chaes' are offered at First Kitchen and Wendy's First Kitchen, but this time we came to Wendy's First Kitchen.



I ordered all three types at once. It took less than 5 minutes to provide it.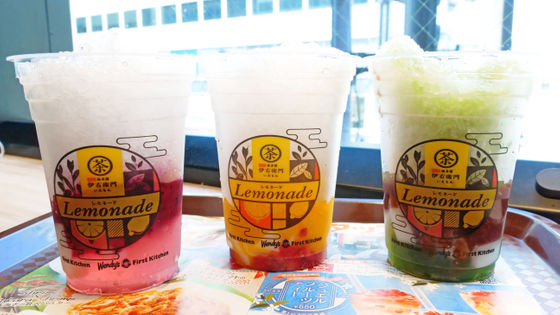 This is about the size of a transportation IC card. It is quite large, but each calorie is modest at around 200 kcal.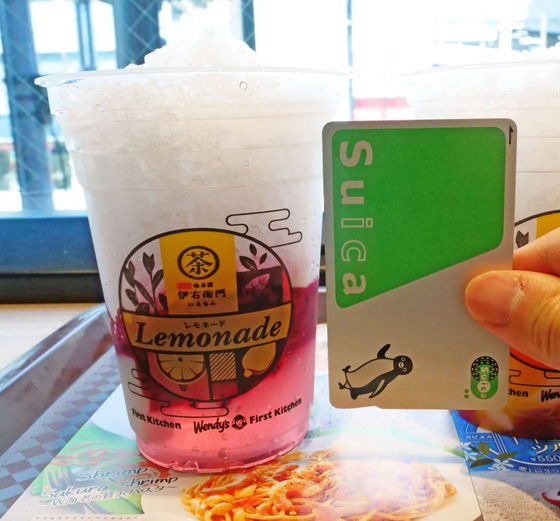 First of all, I will try eating from 'Che Dragon Fruit'.



On the lower side, dragon fruit pulp sauce, strawberry, apricot tofu, and peach-flavored crash jelly are layered like a parfait. The calorie is 190 kcal.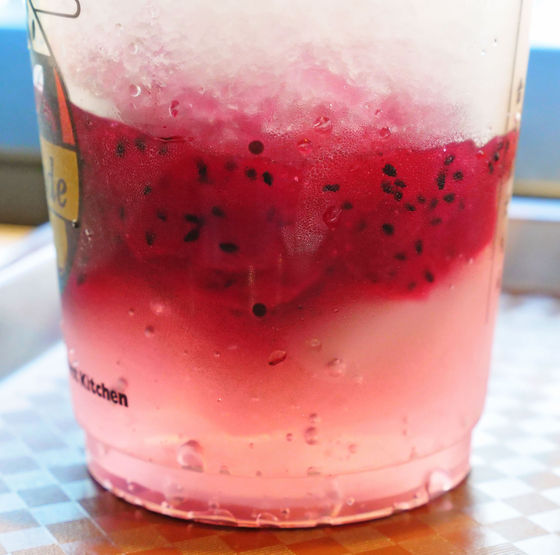 As the clerk says, 'Please stir well before eating', so I will try it. Insert a spoon ...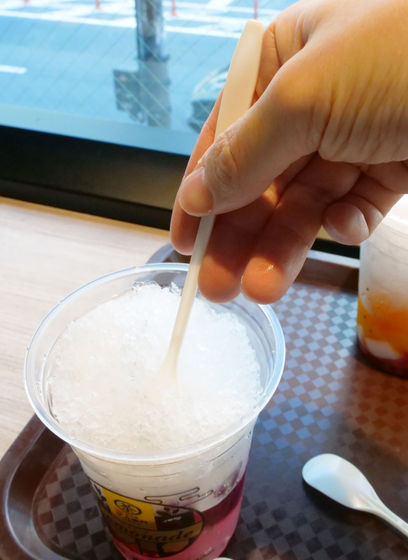 Mix everything from top to bottom.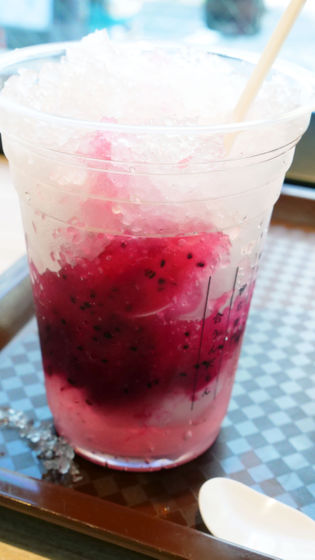 When mixed well, each layer mixes into a highly transparent red color like ruby.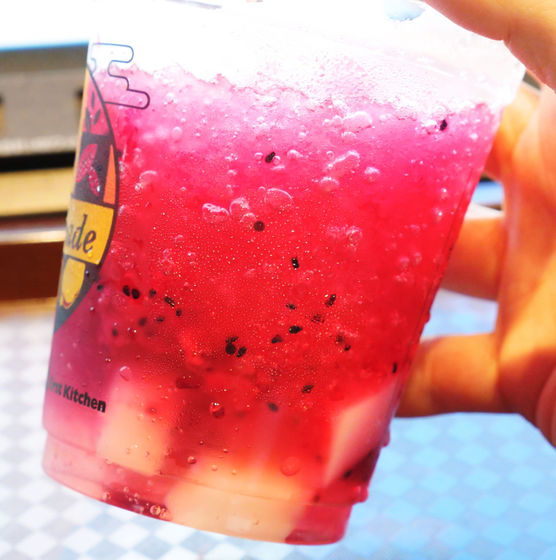 When you eat it, you can feel the sweet and sour taste of the fruit with the rich flavor and gentle sweetness of the dragon fruit, and the slight acidity of strawberry. Crushed ice cream with crunchy texture was added to the apricot tofu as an accent, and the texture was also fun, making it a perfect cold dessert during hot weather.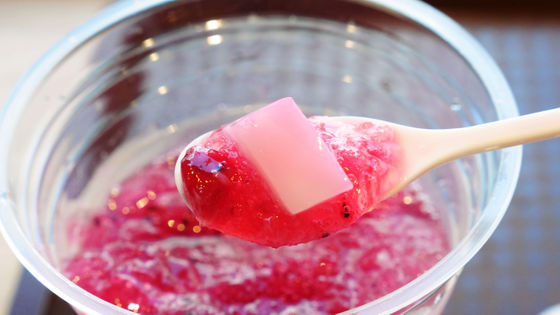 Next, I will eat 'Che Mango'. The calories are 199 kcal.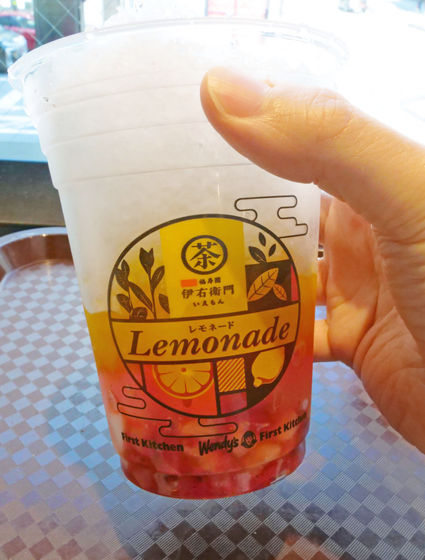 The top is crushed ice cream, and the bottom is a sauce with mango pulp, almond tofu, strawberry, and peach-flavored crush jelly.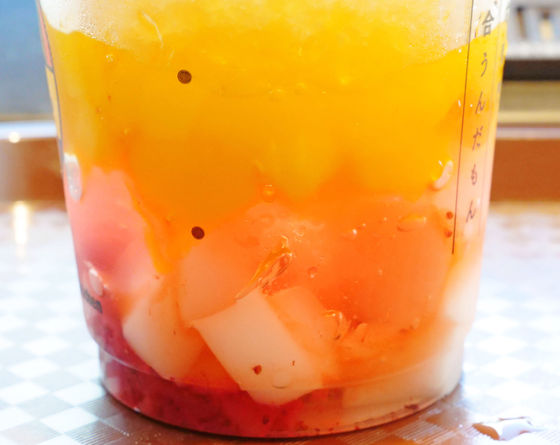 After stirring well, when eating, the sweetness of mango and the sourness of strawberry are about the same presence, giving the impression of 'mango strawberry taste'. Both mango and strawberry were insisting on each other, and the sweets had a strong fruitiness.



At the end, I will try 'Che Matcha Azuki'. The calorie is 254kcal.



The top crushed ice cream is common, but the bottom one is Hokkaido Yudenzuki, peach-flavored crushed jelly, apricot kernel tofu, Uji matcha warabimochi, which is the only Japanese style among all three types.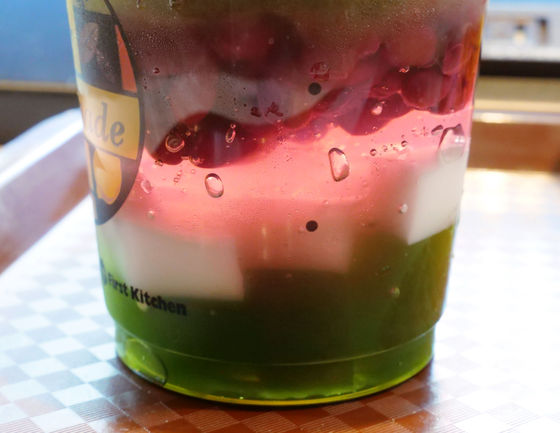 When you stir it well and drink it, the impact of boiled azuki beans spread on your mouth each time you chew, and the impression is very similar to 'Zenzai'. However, as the drink progressed, the peach-flavored crushed jelly and matcha flavor remained, resulting in a mysterious sweetness.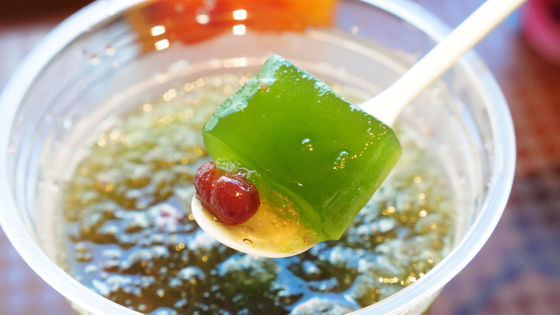 The prices of 'Cha Dragon Fruit', 'Cha Mango', and 'Cha Matcha Azuki' are 450 yen including tax. First Kitchen and Wendy's First kitchen of the road surface shop is available for purchase in the (store not in the building or shopping mall). In addition, as the number of stores temporarily closed due to measures against new coronavirus infectious diseases is increasing, it is better to check the phone beforehand before going to the store.