Sony has applied for a patent for 'a friend robot, Hikoemon (provisional) who sits next to you and watches the game play', and has a function that makes you happy when you win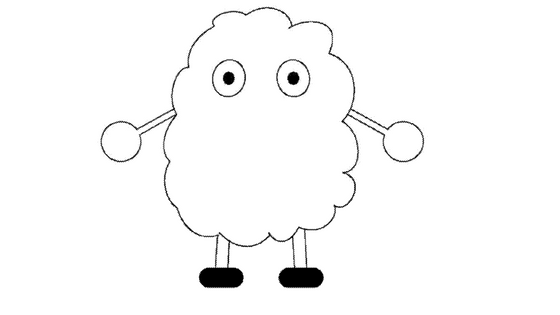 A patent filed by Sony Interactive Entertainment (SIE) to the
US Patent and Trademark Office
on April 25, 2018 was published on April 16, 2020.
United States Patent Application: 0200114520
http://appft1.uspto.gov/netacgi/nph-Parser?Sect1=PTO1&Sect2=HITOFF&d=PG01&p=1&u=/netahtml/PTO/srchnum.html&r=1&f=G&l=50&s1=20200114520.PGNR.
Sony Patent Reveals Its Working On A Companion Robot For Solo Gamers
https://www.ibtimes.com/sony-patent-reveals-its-working-companion-robot-solo-gamers-2960927
The figure of the robot that SIE applied for the patent this time is as follows. It looks like a stuffed animal with eyes and limbs. This robot is given a temporary name, 'Hikoemon'.


And this is how this robot is used. Next to the person holding the game controller is a robot sitting with him watching the monitor.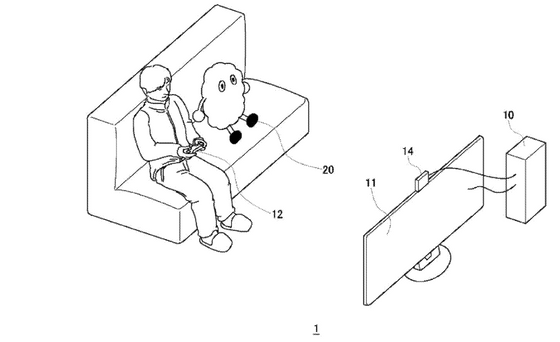 I'm not sure what the title of the application for the patent application for this robot is 'Object control system and object control method', but the patent document says 'The inventor is a co-viewer that the user experiences empathy. We focused on the possibility of using the robot as a person, for example, by seeing the game play next to the user and making the robot happy and sad together with the user, the affinity between the robot and the user is increased, It is expected that the motivation of the robot will increase. "It means that this robot is intended to play games together.

This robot is equipped with a control unit equipped with a camera, microphone, and speaker. This allows you to interact with the user and be happy or sad together as the game wins or loses. You can also watch movies and TV shows as well as games.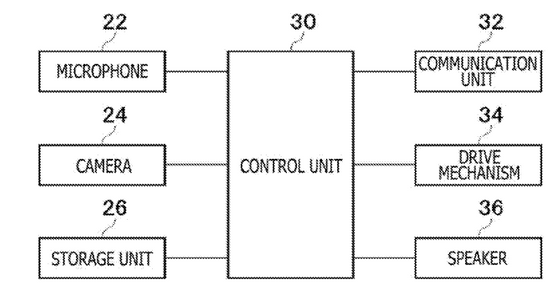 The document says, 'Robots can also participate in the game as virtual players. For example, they can virtually control the opponent team of the baseball game in which they are playing.' It seems that it is also expected to be equipped with functions that will be opponents.

In addition, the robot body is equipped with motors for moving limbs and head, and it will move not only voice but also limbs to express emotions. Also, it is written that 'it is ideal to have an advanced autonomous moving function that allows you to sit on the sofa by yourself', so it becomes a robot that can walk around like Sony's pet robot ' aibo ' It may be.

`` The new patent filed by SIE revealed that the PlayStation 5 could soon implement collaboration with companion robots, '' the US news site International Business Times, who reported the patent, said. I expected the robot to play with PlayStation 5, which will be released by the end of 2020.