A near-future device "body heat heart" that informs the opponent just by clenching it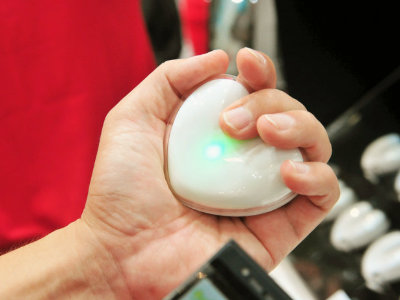 "CEATEC JAPAN 2010"DoCoMo booth in the venue, just grasp the hand with the palm of the opponent knows"Body temperature heart"Since the near future device was exhibited as a reference, I have seen the prototype.

He said that he can tell the moment of moment to any partner who has the same device, in short, the boyfriend, family, friends, just by holding a heart-shaped round body "heart temperature heart". You can convey emotions by the color of the light of the LED, and you can feel the warmth of your opponent through the device, so it may be a strong side of loneliness when you are lonely.

The picture of prototype of "body temperature heart" is from the following.DoCoMo's R & D Exhibition - docomo CEATEC JAPAN 2010

At the DoCoMo booth there is an exhibition corner of "body temperature heart".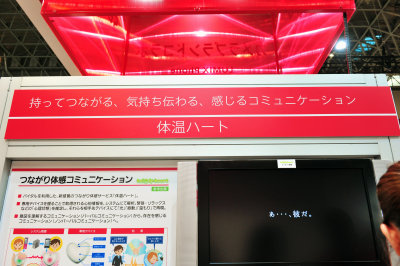 We analyzed by analyzing vital information such as heart rate data with "body temperature heart", estimating the psychological state such as whether it is in a state of tension or relaxation from there, "the body temperature heart A mechanism to change the color and temperature of the light of. We propose "communication that feels presence", not language communication such as e-mail and telephone.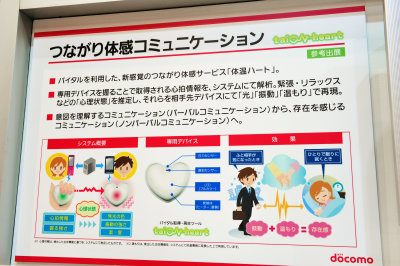 This is a prototype of "body temperature heart". A cell phone and "body temperature heart" are used in pairs.



It seems to measure vital data by grasping the heart's indentation like this as it hits the middle finger like this. Currently I am able to measure "whether I am nervous", but how to estimate emotions such as "lonely" or "happy" is in the midst of trial and error.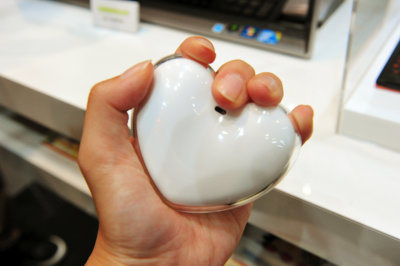 There is a heat transfer part at the center of the back surface for conveying the temperature. Connector for charging is at the bottom.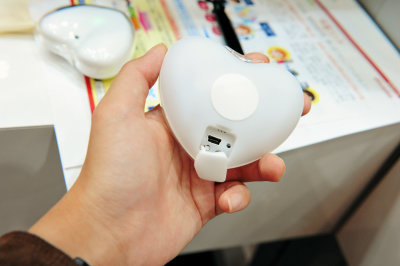 There was a demonstration machine so I demonstrated it. Blurry and LED light glow softly.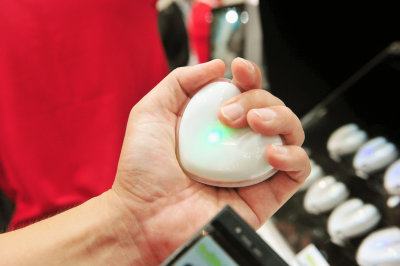 When you clench your heart, an incoming call appears on the other's cell phone. I can receive the opponent's Kimochi by grasping my "body temperature heart", but can cancel on the mobile screen. However, it is quite realistic that the word of cancellation is "impossible now".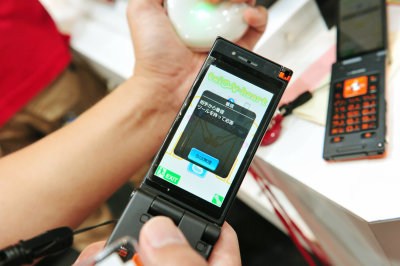 There was also a demo of cooperation with Twitter.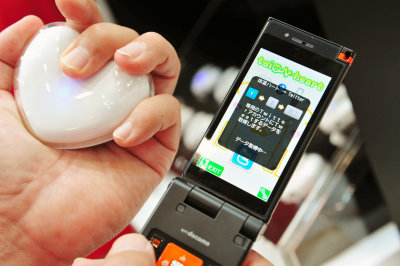 I will type the word to tweet here. Here I entered "Under Explanation".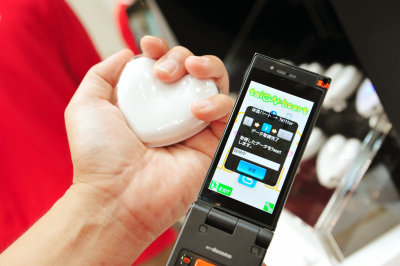 Tweet complete.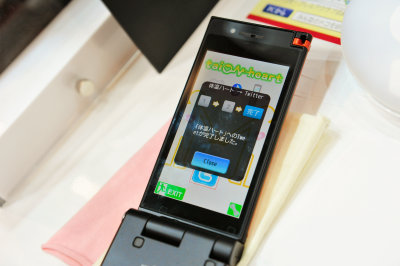 Twitter account "Taion_heart"The tweet is displayed. It seems that you are looking for a monitor of "body temperature heart" on this account, so if you would like to connect with your opponent by nonverbal communication, you may want to apply.