Alcohol sales increased by 243% due to the impact of the urban blockade, and an original cocktail for drinking home 'Isolated Tini' was born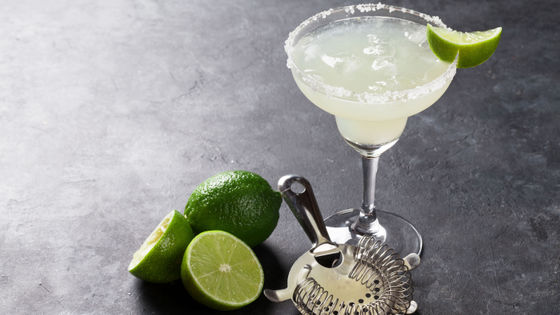 The effects of city blockades and no-goes that are being implemented around the world as measures against the new coronavirus are appearing as changes in consumption behavior
, distribution services such as
board games, puzzles
,
Netflix
,
etc.Video
games distributed on Steam
・ In the end, sales of
pornography
and
condoms
are also booming. Research has shown that alcohol sales are also growing strongly.
Booze buying surges; senators push airlines for cash refunds
https://apnews.com/c407ecb931c6c528b4cceb0ecc216f0c
Americans drinking crazy amount of alcohol during coronavirus lockdown
https://nypost.com/2020/03/31/americans-drinking-crazy-amount-of-alcohol-during-coronavirus-lockdown/
How to make a perfect 'Quarantini' while stuck at home
https://nypost.com/2020/03/17/heres-how-to-make-a-perfect-quarantini-while-stuck-at-home/
Market research firm Nielsen announced that sales of alcoholic beverages in the United States in the third week of March 2020 were 55% higher than in the same period last year. Particularly popular were spirits such as tequila and gin, whose sales increased 75% year-on-year. In addition, wine sales increased by 66%, and sales of beer, which is said to have declined in popularity in the United States, also increased by 42%.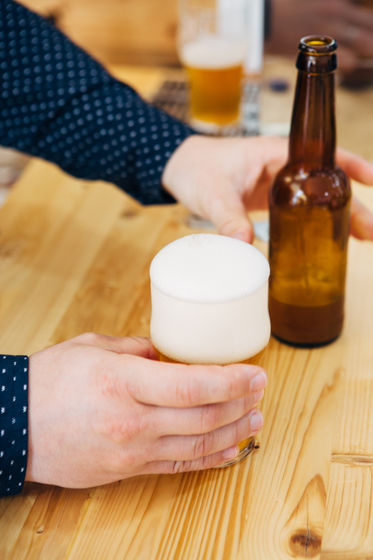 Alcoholic beverages are selling like a fly while bars that serve alcoholic beverages are closed due to the city blockade because alcohol is delivered to people's homes by mail order. According to Nielsen, online sales of alcohol increased by an impressive 243%.

'Isn't it possible that the teleworker stocked up alcohol along with food,' commented Nielsen's Vice President Danel Kosmar. He said the findings from the fourth week of March would be a good indicator of whether or not demand growth was continuous.

One of the booming activities of the alcohol market on social media is the trend of making and enjoying original cocktails at home.

Writer and bartender Derek Brown posted on Twitter: 'If you're at home tonight and want to know cocktail recipes, tell us the ingredients. We'll look into the perfect cocktail.' Received 1196 replies along with more than 17,000 likes at the time of writing, and many asked and suggested cocktail recipes.

If anyone is stuck at home tonight and needs a cocktail recipe, tweet me your ingredients.I'll tell you what to make.

— Derek Brown (@ideasimprove) March 12, 2020


Below is an example of the interaction between Brown and Twitter user. For those who gave the ingredients 'Orange, Gin, Japanese Whiskey, Lemon, Blueberry, Diet Tonic Soda Water, Angostura Bitters , Agave , Cherry' ...

Orange, gin, japanese whiskey, lemon, blueberries, soda water diet tonic, angostura bitters, agave, cherries

— Nat Hewett (@nhewett) March 12, 2020


`` One and a half ounces of Japanese whiskey, three quarters of lemon juice, one half ounce of orange juice, and one half ounce of orange juice, '' Brown said. Shake a spoonful of cherry syrup, then sprinkle with a slice of cherry and orange. ' The name of the cocktail is 'Ginza sour' thing with you.

1 1/2 oz. Japanese Whiskey
3/4 oz. Lemon
1/2 oz. Orange
1/2 oz. Simple
Spoonful Cherry Syrup

Shake, strain, and garnish with cherry and orange slice.

— Derek Brown (@ideasimprove) March 12, 2020


On the other hand, the challenge of ' Tang of gasoline and powdered juice' advises, 'Please come to the COLUMBIA ROOM of the bar I run on that gasoline. Tang should be sprayed on the edge of Margarita 's glass.'

Gas should get you to the @ColumbiaRoom .Tang makes a fine rim on margaritas.

— Derek Brown (@ideasimprove) March 12, 2020


To order 'germicide alcohol and olives', 'Please enjoy the olives, sell a hand disinfectant made by mixing the germicide alcohol with water, glycerin and aloe vera, and buy gin with that money 'And gave a witty answer.

Enjoy the olives, mix the rubbing alcohol with some boiled water, glycerin, and aloe vera.Sell the latter and buy some gin.

— Derek Brown (@ideasimprove) March 12, 2020


Also, on SNS, a hashtag called ` ` #Quarantini '' with ` ` quarantine (quarantine) '' and `` martini ( martini ) '' has been born, and it is posted how to make and drink your favorite cocktail .

Quarantini doesn't have a specific recipe, but the following is a list of Quarantini that Brown has sent to the popular New York Post in the U.S. to make easily at home.

・ Favorite non-sweet spirits such as vodka and gin: 1-2 oz (about 29-59 ml)
-Lemon juice or lime juice containing vitamin C, which is said to enhance immunity: 3/4 oz (about 22 ml)
・ Simple syrup: 1/2 to 3/4 oz (about 14 to 22 ml)
Shake these ingredients with a small amount of ice or, if you do not have a shaker, substitute two cups one above the other and pour into a cocktail glass

In this way, it is reported that many people enjoy cocktails at home due to home isolation and city blockade, but Richard Piper of Alcohol Change UK, a support group for alcoholics in the UK, said, intake 14 a week units (1 unit is about 20g), please before ' said , alcohol was called for in moderation.