`` GREEN DAKARA milk and fruit '' tasting review spreading sweetness of apples and grapes in gentle milk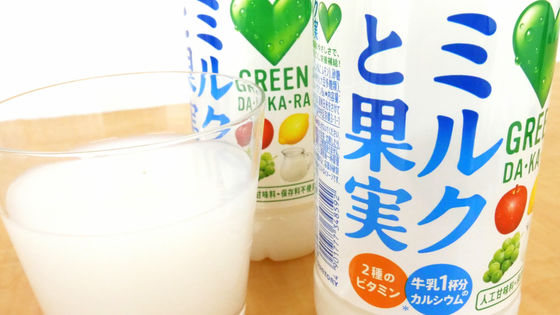 New `` GREEN DA ・ KA ・ RA milk and fruit '' from the Suntory ``
GREEN DA ・ KA ・ RA
'' series
, which focuses on
ingredients that are safe for adults and children, such
as jelly without preservatives and artificial sweeteners.
Appears on Tuesday, March 31. He said that it was made with the concept of 'mind and body-friendly' drinks that can supply nutrients with a gentle taste, so I drank it as soon as possible.
Enjoy from children to adults! Milk and fruit 'GREEN DA, KA, RA milk and fruit' that can easily supply nutrients with a gentle taste of milk and fruit | Suntory
https://www.suntory.co.jp/softdrink/greendakara/product/milk/
The content of 'GREEN DA, KA, RA milk and fruits' is 430ml.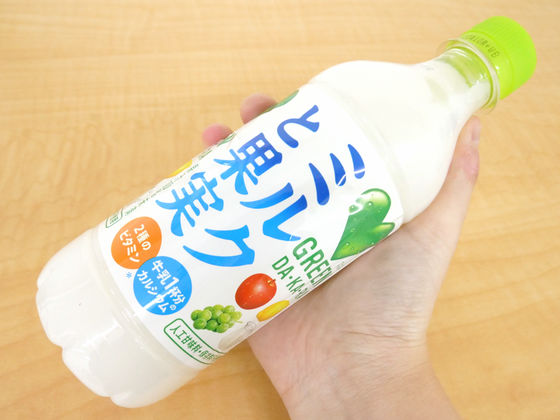 It contains two types of vitamins: niacin / vitamin B6 and calcium for about 1 cup of milk.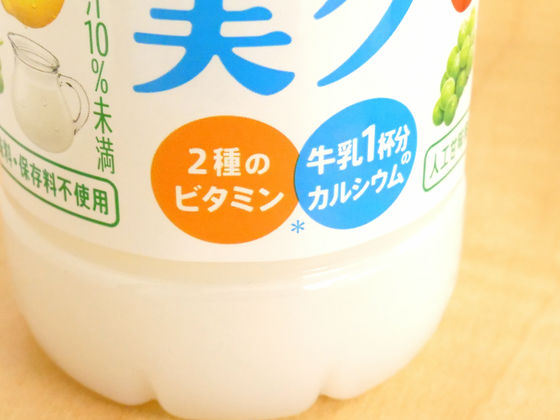 Artificial sweeteners and preservatives are not used and contain apple, lemon and grape juice. Juice is less than 10%.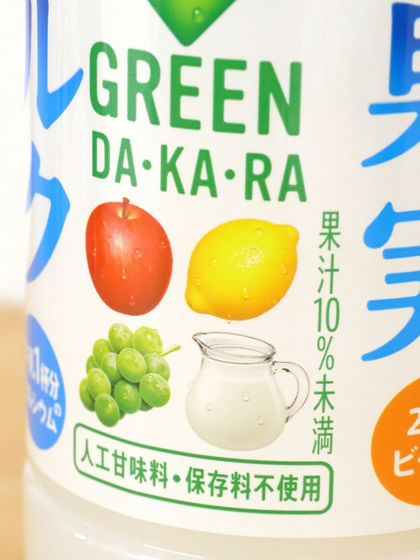 Ingredients include grape, apple, lemon juice, sugar, skim milk powder, and calcium lactate.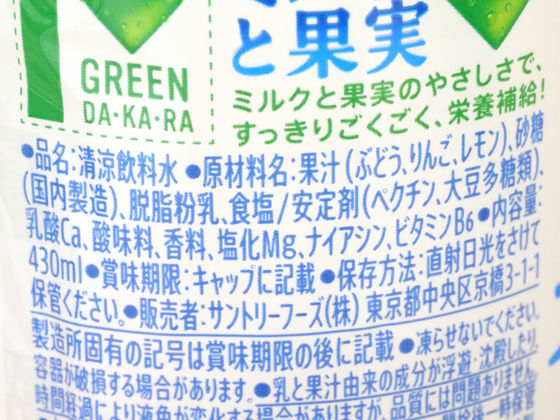 The calories are 42kcal per 100ml, which is about 180kcal when converted to 430ml. Also, about 4mg of niacin, about 0.4mg of vitamin B6, and about 220mg of calcium per 430ml.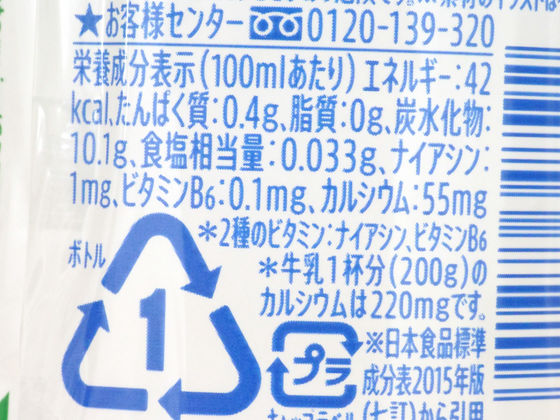 When I pour it into the cup, it smells a little bit apple-like.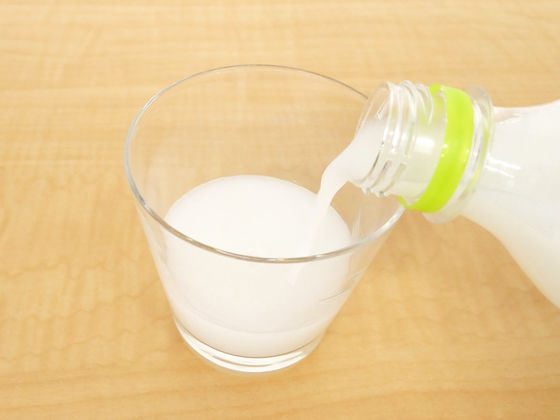 Rather than the sweetness of milk, it is a mouthfeel that feels rich and sweet like
whey
. The sweetness of apples and grapes spreads softly on the aftertaste, and the flavor of lemon is modest. Since there is almost no acidity, it seems that even those who are not good with the acidity of fruit can drink it with confidence. Milk and fruit were easy to drink, with a gentle taste according to the concept that each did not overstate.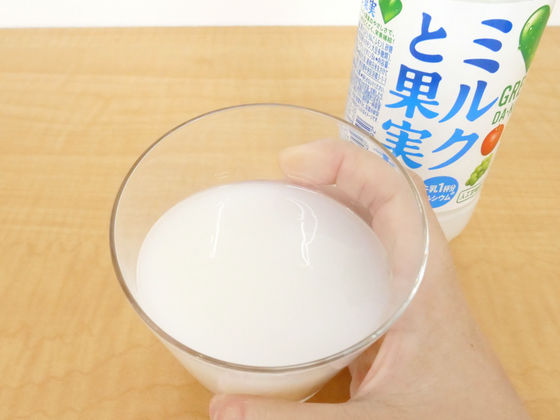 'GREEN DA, KA, RA Milk and Fruit' can be purchased at supermarkets nationwide, and the price is 150 yen excluding tax. At the time of article creation at Amazon.co.jp, a set of 24 was available for purchase at 2931 yen including tax.


Amazon | Suntory Green Dakara Milk and Fruit 430ml × 24 bottles | GREEN DA ・ KA ・ RA (Green Dakara) |