"Suntory Natural Water GREEN TEA" is a refreshing, easy-to-drink herb-like ant drink that has been released from the bitterness and astringency of green tea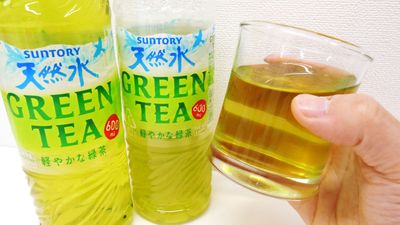 From April 16, 2019 (Tuesday), Suntory Natural Water brand first green tea ' Suntory Natural Water GREEN TEA ' appeared. Suntory Natural Water GREEN TEA has a refreshing taste that is perfect for refreshing your mood. I actually drank what green tea that appeared in the 'natural water' brand was like.

Launched the first green tea 'Suntory Natural Water GREEN TEA' from 'Suntory Natural Water' brand | News Release | Suntory Foods International

https://www.suntory.co.jp/softdrink/news/pr/article/SBF0816.html
This is a plastic bottle of 'Suntory Natural Water GREEN TEA'. The familiar logo of 'Suntory Natural Water' is arranged.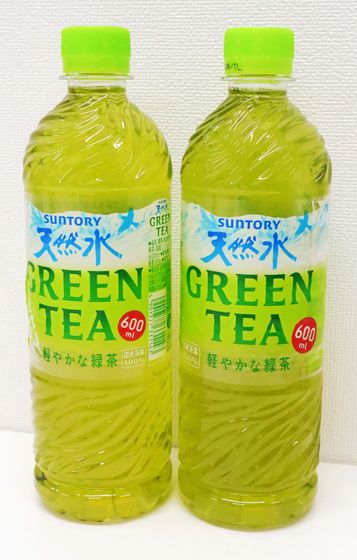 The content is 600 ml, and it is more in plastic bottle type beverages, and it is said that 100% of domestic tea leaves are used.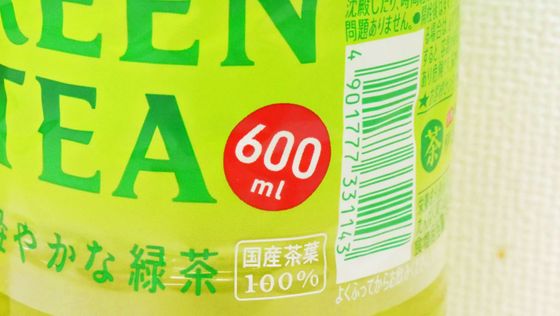 In terms of raw material name, 'Mint extract / flavor' 'Vitamin C' 'Yeast extract' is contained in addition to 'Natural mineral water' 'Green tea (domestic)' and natural water and green tea like raw materials.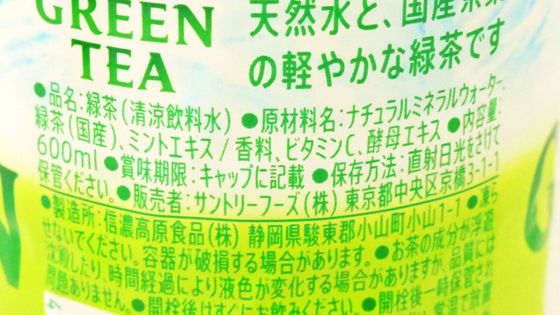 The calorie is 0 kcal. The amount of catechins is 9 mg per 100 ml, and 54 mg per bottle.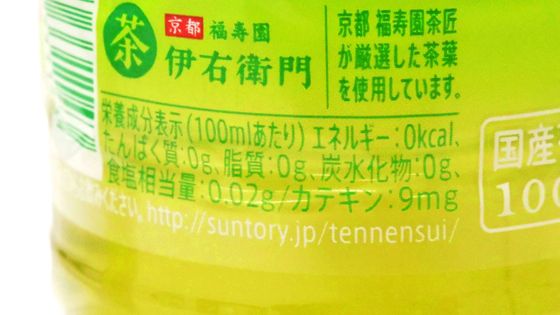 I will actually drink it. As you say, 'Please drink well, then drink', so first of all, well ...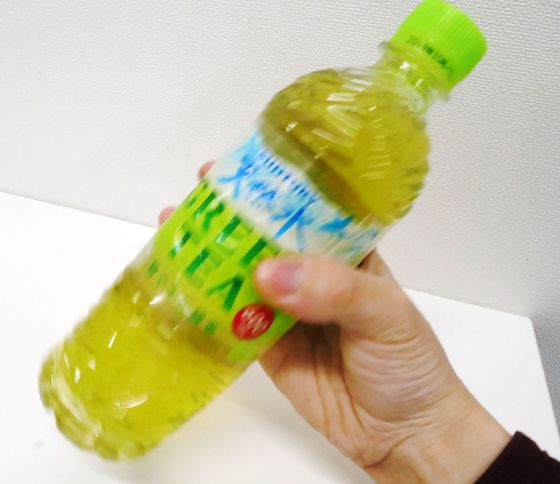 Pour into a cup. When the face is brought closer, in addition to the green tea smell, the herb-like smell is felt faintly.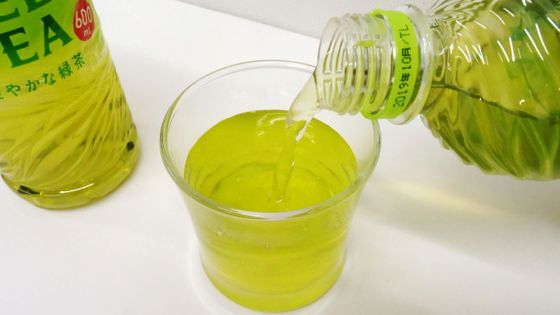 There seems to be little precipitation of tea leaves.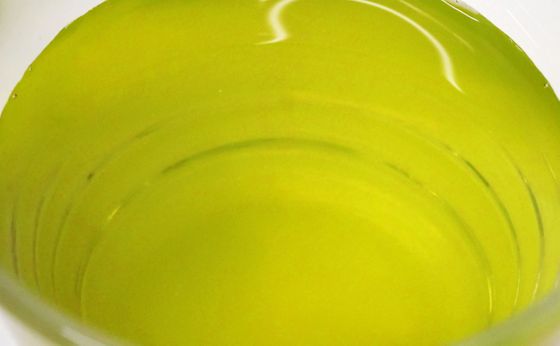 When I drink it, I feel a slight taste like black tea or herbal tea in the flavor of green tea, thanks to the mint extract or flavor, or '
linalool
' contained in green tea. According to a survey by Suntory, green tea users in their twenties and thirties are seeking 'cleaner taste' than 'bitterness' and 'suffocation' unique to green tea, so it is certainly like tea in a teapot There was no bitterness or bitterness, and it was a refreshing drink like 'mineral water that tastes like green tea'.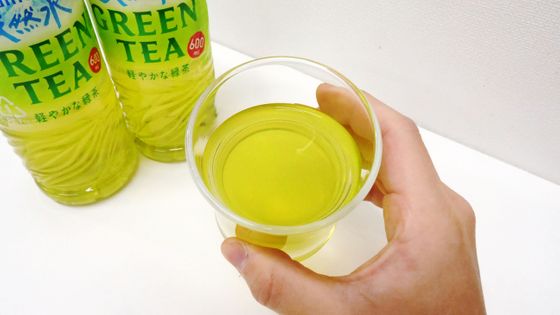 It is sold at suggested retail price 160 yen (excluding tax) at retail stores nationwide from April 16, 2019 (Tuesday).