The demand for entertainment products such as board games and puzzles is increasing due to the spread of the new coronavirus infection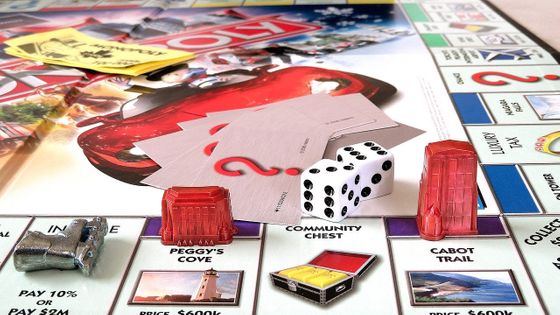 With the spread of the new coronavirus infectious disease (COVID-19)
, the demand for online shopping has expanded, and
`` special demand for new coronavirus '' has occurred
on Amazon,
and demand for condoms
has also
increased sharply
It has been reported. Meanwhile,
CNBC
, an American news broadcaster, reports that `` consumer behavior has changed due to the epidemic of new coronavirus infection, and demand for board games such as
monopoly
and
crew
is increasing '' .
What people are buying during the coronavirus outbreak and why
https://www.cnbc.com/2020/03/23/what-people-are-buying-during-the-coronavirus-outbreak-and-why.html
To prevent the spread of the new coronavirus infection, countries have closed restaurants and recreational facilities, and have urged the public to refrain from unnecessary and urgent outings. Along with this move, consumers in the United States seem to be changing their behavioral habits, saying, 'In the United States, people are focusing on protecting themselves in preparation for long-term isolation. Medical masks , Hand sanitizers, gloves, and toilet paper are missing from supermarket shelves, 'CNBC noted.
On the other hand, in addition to daily necessities such as medical supplies and food that are likely to be needed in the event of a pandemic, people are also pursuing purchases of entertainment products, and sales of board games, puzzles, video games, etc. are new coronavirus It is said that it is increasing with the spread of infectious diseases. Consumer psychologist
Kit Yarrow
argues that consumers are buying goods based on three demands: protection, entertainment, and connection.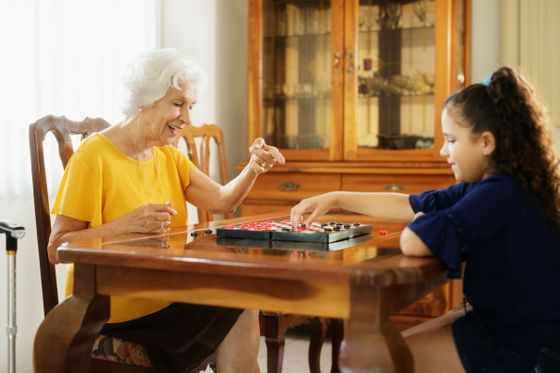 'First of all, there are our real needs. We need more food because we stay longer at home,' said Yarrow. Regarding why supermarkets are buying canned, bottled drinking water, frozen food, pasta, rice, etc., Mr. Yarrow said that hoarding food makes sense from the psychology that people try to control the situation. Is explained.

The tendency to buy is more pronounced in children and parents, who need to feed someone else. It seems that for those who nourish someone, they do not want to run out of food and daily necessities while quarantining their homes, so they may buy more than necessary. According to Deborah Weinswig, CEO of data analytics company
Coresight Research
, a survey of more than 1,000 people between March 17 and 18 said, `` More than one-third of all respondents have more food than usual. And household goods. '
Also, in the United States, more and more people are purchasing security cameras and weapons for self-defense, as the
number of sold guns is increasing
with the spread of the new coronavirus infection. 'People are anxious and feel the world is dangerous now,' says Yarrow, who considers why self-defense is growing.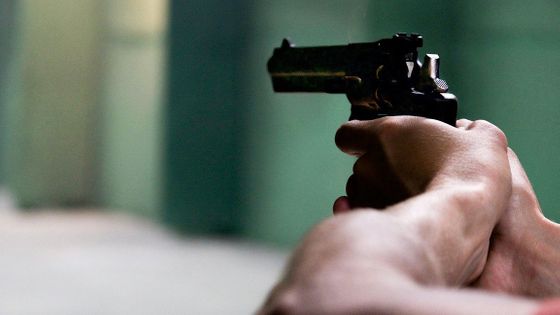 According to data analytics company
Thinknum
,
classic
board games and puzzles, such as
Jenga
,
Operations
,
Connect Four
, and
Sorry
, became popular on Amazon in February 2020.
Brian Goldner
, CEO of toy maker
Hasbro
,
says that demand
for monopoly and other Hasbro recreational products has
increased
with the outbreak of the new coronavirus infection. According to Goldner, the Chinese supply chain has already resumed operation, and there is a possibility that new products will be launched in response to increasing demand.
In addition, Mr. Yarrow points out that not only entertainment products such as board games and puzzles, but also people who are making handicrafts and bread making are increasing, saying that `` people must find what to do ''. You. Demand for yeast for bread making has already increased significantly, and more people are buying yoga mats and training tubes as the gym closes.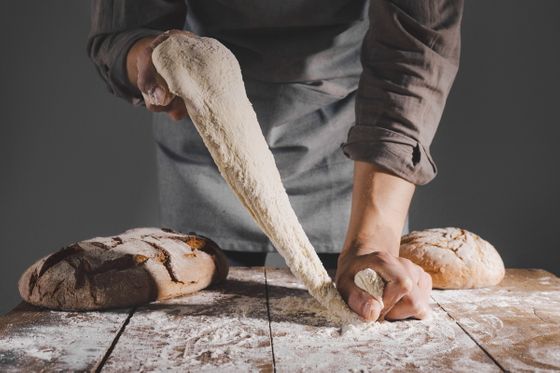 In addition, as companies have begun introducing remote work one after another, there has been an increasing demand for systems that can interact while maintaining physical distance. Zoom , a provider of online conferencing tools, has attracted the attention of investors, with stock prices rising about 125% since January. 'People are learning new ways to connect with each other through technology. There is nothing more important in our lives than being connected to others,' Yarrow said.


in Note, Posted by log1h_ik