Sugar-free 'Suntory Natural Water Clear Lemon' tasting review that reproduces the freshness of freshly squeezed lemon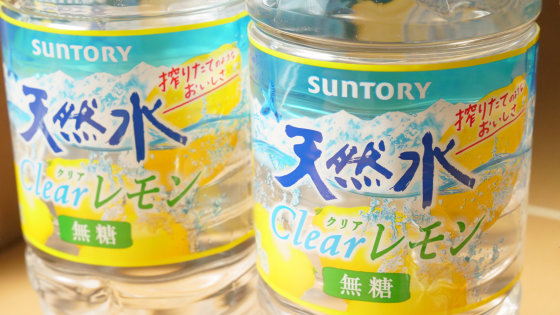 From Suntory, which has been developing lemon flavored drinks such as '
CC Lemon
' and '
Honey Lemon
' for over 20 years, '
Suntory Natural Water Clear Lemon
' has appeared on March 24, 2020 (Tuesday). You. Although it is a lemon flavored drink, it is sugar-free and it is said that it is a finish 'using the knowledge about lemons obtained so far', so I actually tried drinking.
A taste that is sweet and drinkable! 'Taste of freshly squeezed lemon' 'Suntory Clear Lemon' launched | News Releases | Suntory Beverage & Food International
https://www.suntory.co.jp/softdrink/news/pr/article/SBF0950.html
This is Suntory Natural Water Clear Lemon.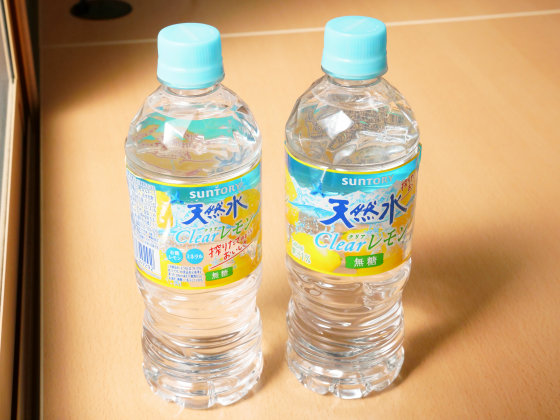 Looking at the nutritional information, there is no energy, fat or protein, 0.5g of carbohydrate (0g of carbohydrate) and 0.05g of salt equivalent. Raw material names include natural mineral water, organic lemon juice (manufactured in Italy), organic grape juice, honey, salt, mint extract, spices, and acidulants.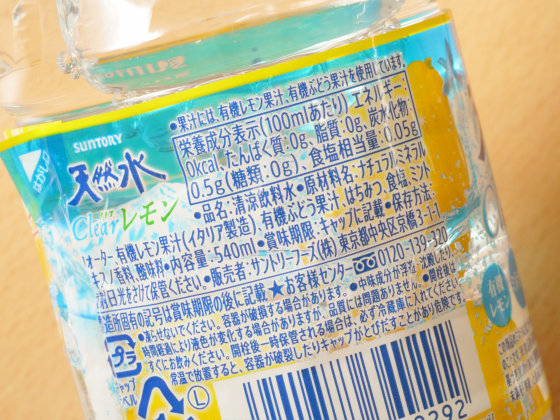 The content is 540ml and fruit juice 1%.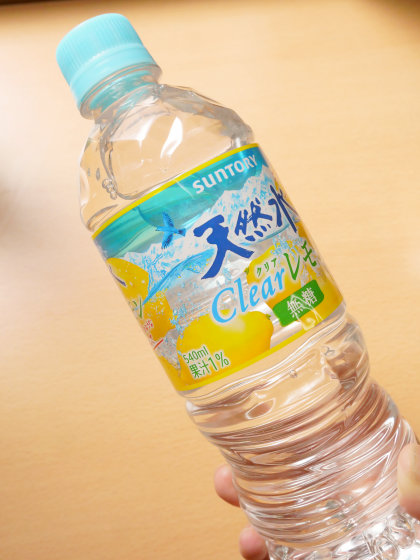 I will pour it into a glass at once. Some soft drinks have an aroma that spreads when the lid is opened or poured, but this is not the case with Suntory Clear Water Clear Lemon.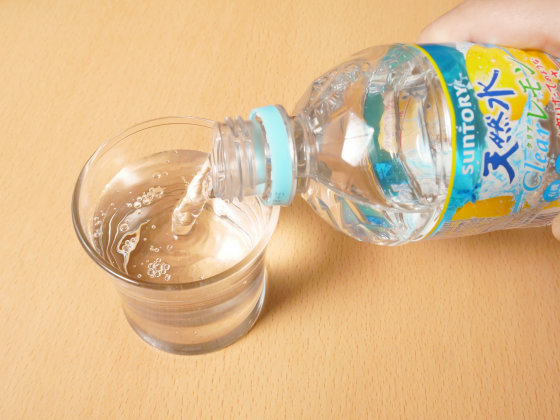 The color is transparent and colorless.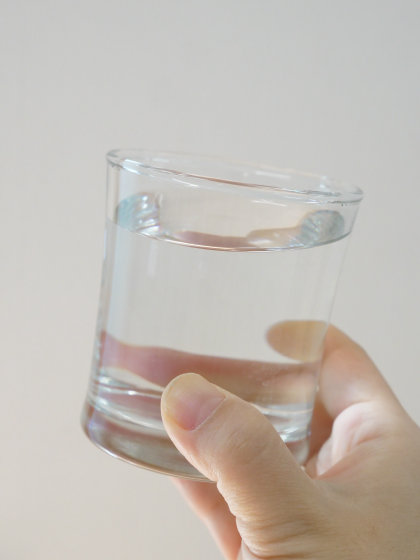 When you bring your face close to the glass, you will find that it has a slightly sweet and sour scent like honey lemon, but it is inconspicuous unless you are conscious. It is sour when you drink it, but it's sour! It's sour and it's so refreshing that the mouth is very refreshing. There is no "artificial lemon flavor" that is common in commercially available lemon sweets, and the aftertaste disappears quickly when you think that the sweet and sour scent like honey lemon is felt again. It was a lemon flavor that was unlikely to date, and it was what I wanted people who love lemons but don't like the smell of artificial lemons to drink.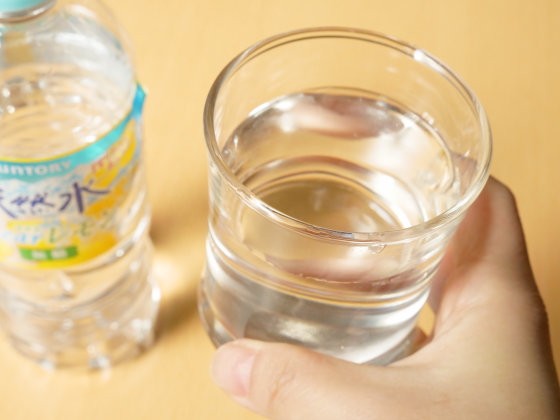 The price is 131 yen excluding tax.