Twitter is testing the ability to label fake news with orange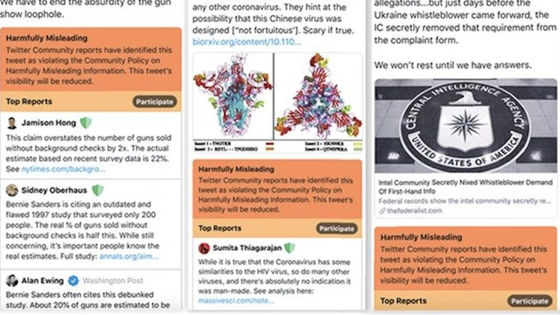 Twitter is testing a new feature called 'Add an orange warning label to fake news and lie information'.

Twitter is testing new ways to fight misinformation — including a community-based points system

https://www.nbcnews.com/tech/tech-news/twitter-testing-new-ways-fight-misinformation-including-community-based-points-n1139931
The test is being performed on the demo version of Twitter. Below is a demo version of the tweet labeled "Fake News". It's labeled dark orange, 'Harmfully misleading,' and stands out among the tweets.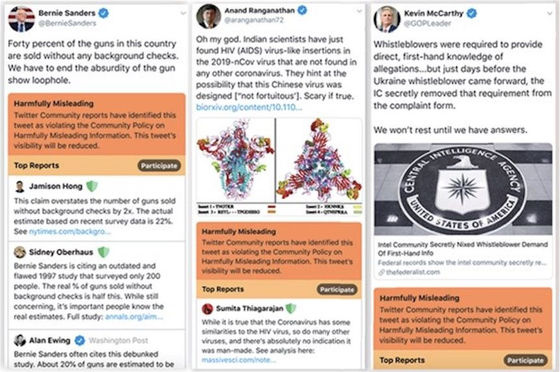 Tweets that could be labeled with this were sent by public figures such as politicians and companies. In the example image, you can see that public politics and medical tweets have orange labels. How it is judged as fake news will be judged by the fact checker function, journalist, and volunteers participating in the 'community report'. In the demo version, this mechanism is described as 'like Wikipedia'.

'Community Report' is a feature that allows Twitter users to participate in fact checks. Users who wish to participate, 'Provide important information for public welfare', 'Do not use this function for transmitting personal opinions and beliefs', ' Contribute and behave like good neighbors. '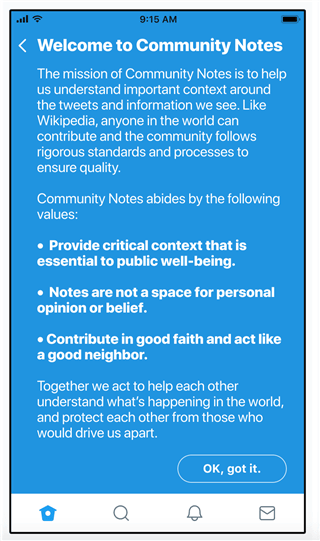 Users who participated in the community report determined whether a particular tweet was 'potentially misleading' or 'not likely' and then asked, 'What percentage of users will respond the same way?' '. This answer is compared to the results of all users who participate in the community report to evaluate how trustworthy the fact checker is. According to this evaluation, the user can earn 'points', and the points increase or decrease the influence at the time of the subsequent judgment. Conversely, if the answer is too different from other community report participants, it is also suggested that membership may be stripped.

Twitter also announced a fake news measure to label 'edited movies' on February 5, 2020.

Twitter announces that it will label `` edited movies and photos '' to prevent people from being fooled-gigazine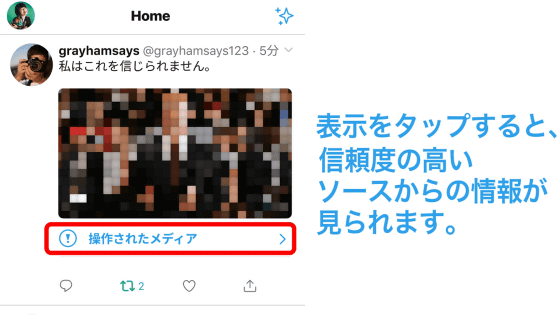 The orange label this time is also a part of fake news measures. Twitter has indicated its intention to strengthen measures against fake news for the 2020 United States presidential election , and a spokeswoman for Twitter acknowledged that the community report function is being tested, and said, `` In the next few weeks we will renew it. May announce new fake news features. '

The timing of the implementation of the orange fake news label reported this time has not been disclosed.